Age ain't nothin' but a number. Just ask 95-year-old flower girl Grandma Alice Wheaton.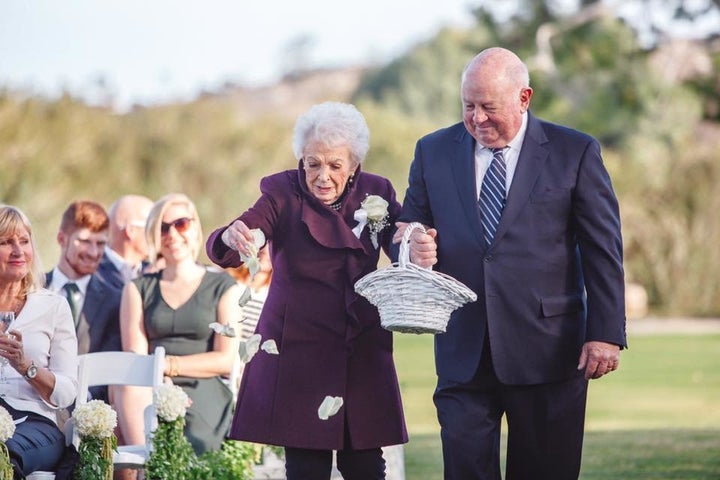 At her granddaughter Emilie Voss' wedding to Ben Bohland on January 23 in Palm Springs, California, Grandma Alice walked down the aisle tossing petals like the beautiful boss she is.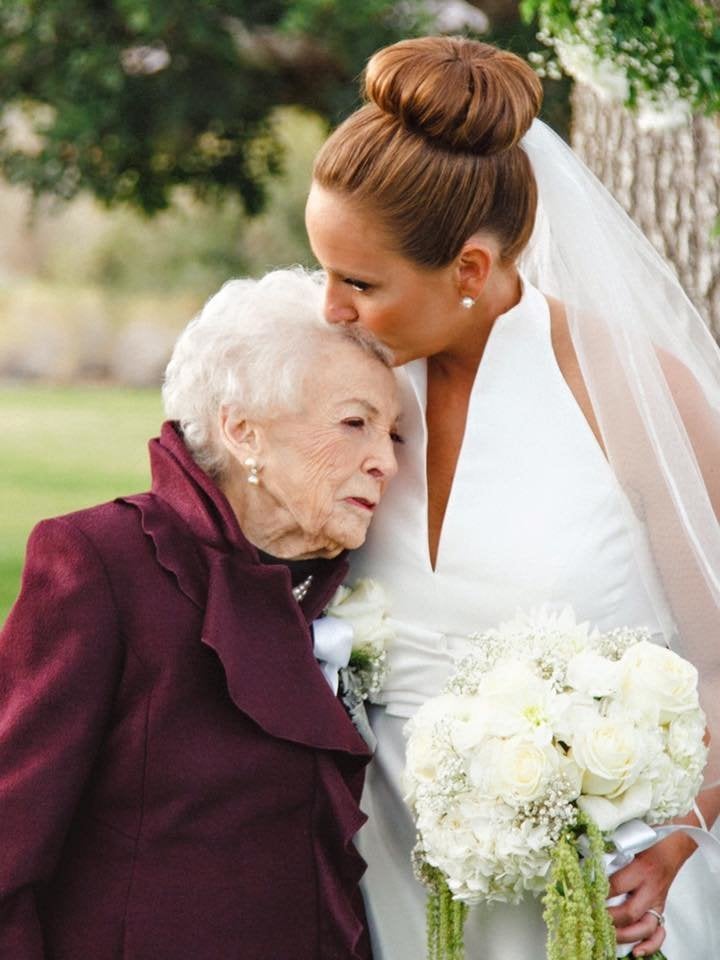 Emilie asked her grandmother to be her flower girl, and Ben asked his grandfather to serve as ring bearer. The couple didn't have any children at their wedding, so this was the perfect way to make sure their grandparents were a big part of the big day.
"I can still hear her saying 'Ohhhh, Emmy' when I asked her to be in the wedding," the bride told The Huffington Post. "I don't think she thought I was serious at first. But once she realized I was, she was very excited. She wanted to know what she was going to wear!"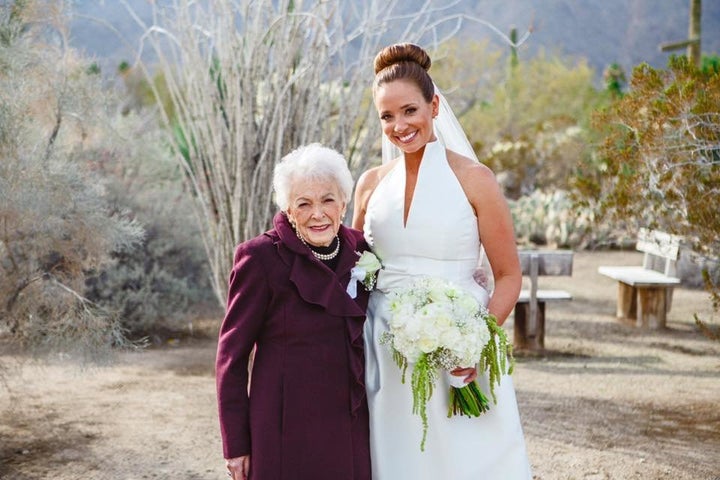 Emilie said she has always been close to her grandma; the pair spent a lot of time together when she was growing up.
"We've maintained that relationship even though I've moved all over the country for my job as a news anchor," she said. "She is my no. 1 fan and I know I get my independence and adventurous spirit from her."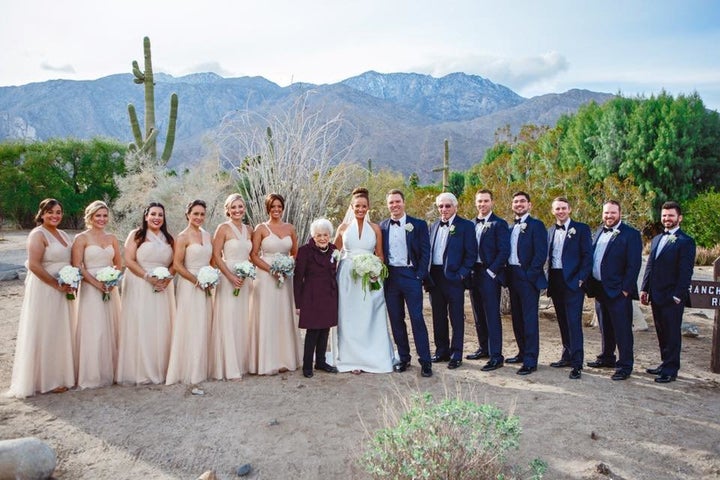 At the end of 2015, Alice was hospitalized due to some serious health issues, but her positive spirit remained intact.
"She kept telling her doctors she had to get better and back on her feet because she was the flower girl in her granddaughter's wedding!" Emilie told HuffPost. "I knew she would make a full recovery because she may be small but she is mighty!"
To celebrate Grandma Alice's 96th birthday on March 20, Voss shared some of the super sweet wedding photos and an even sweeter message on Facebook, writing:
"She will always be the most graceful, intelligent, and independent woman I know. I'm lucky to have her in my corner. I know being a flower girl wasn't what she was expecting at 95, so here's to another year of fabulous surprises!"
The Huffington Post reached out to Alice for comment, but had not heard back at the time of publication. This story may be updated.
Before You Go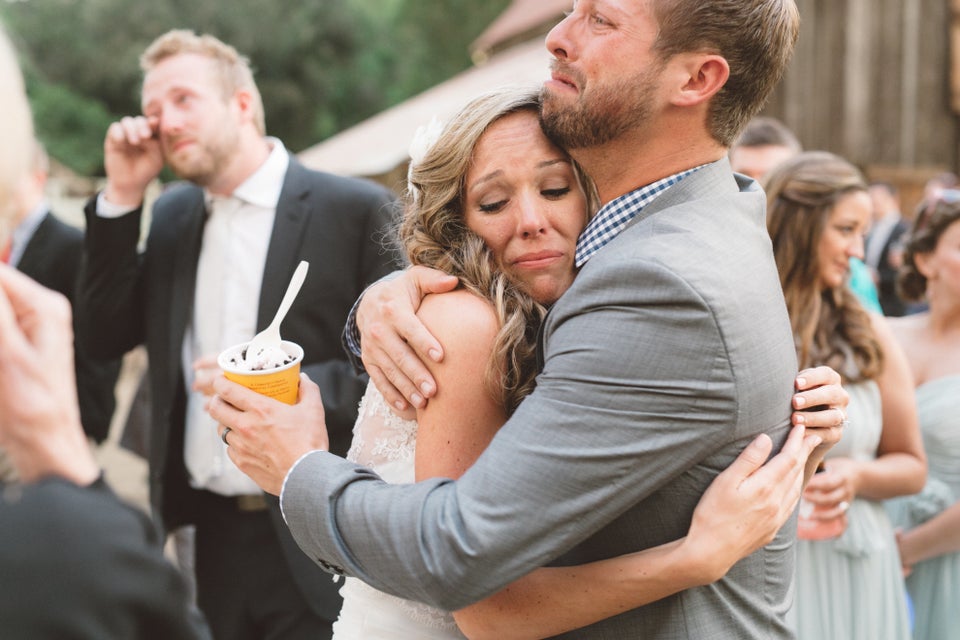 Most Emotional Wedding Pics