Hula, getting lei'd, a nice sunset, perhaps some tropical cocktails ... sounds like a good time, right?
Not according to this grandma.
"Later in the trip we drove to an amazing spot with a waterfall. The waterfall was down a short, fairly level path in the jungle. My dad asked, 'Don't you want to walk down and see it up close?' She and my aunt said 'No, we can see it fine from the car.'"
Here's grandma and auntie watching the awe-inspiring beauty of a Hawaiian waterfall from the comfort of a rental sedan.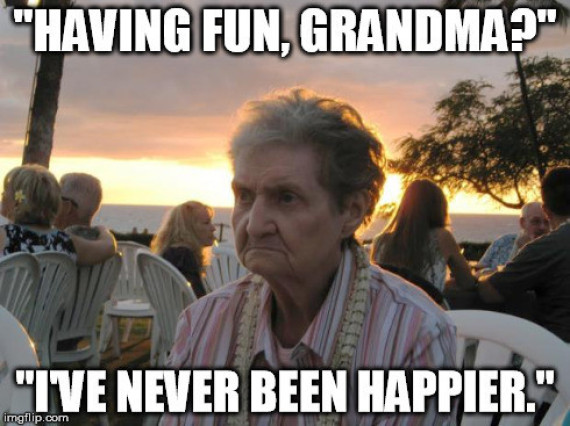 Popular in the Community