When Margot and James Koehler were planning their wedding, there was only one person they wanted to officiate the big day: the bride's grandma Nancy Miller, a.k.a. Nanny.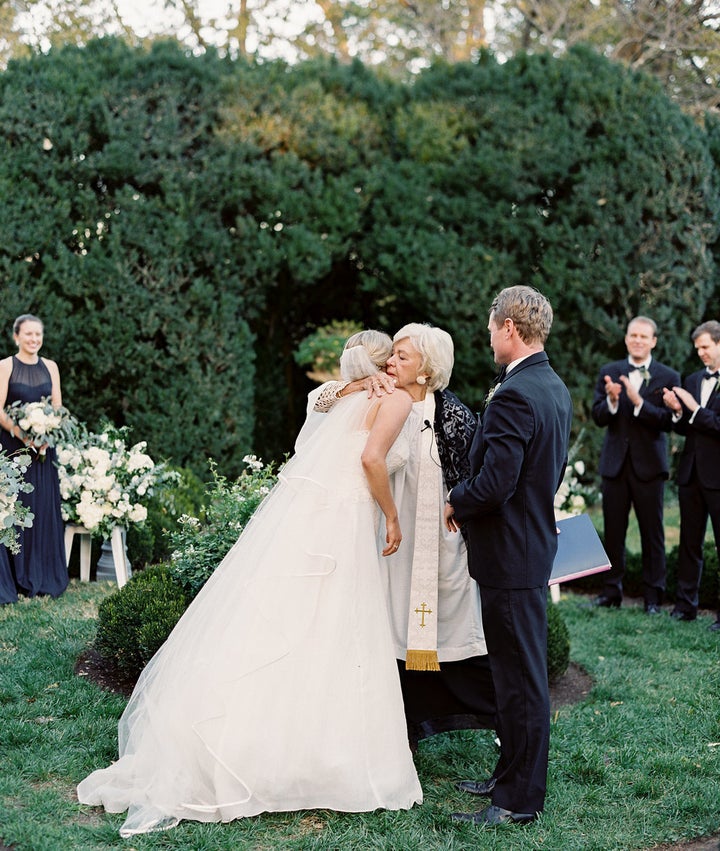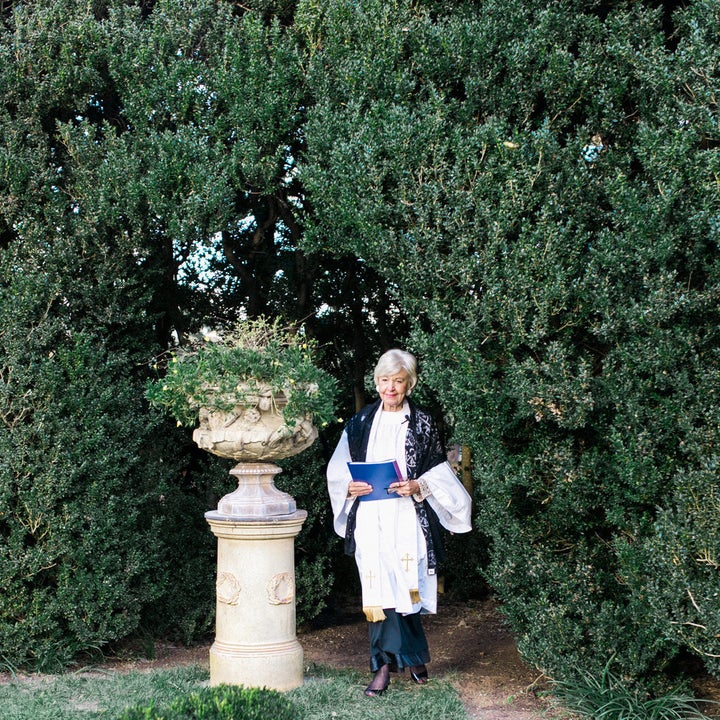 So that's exactly what Nanny, who was previously a deacon at an Episcopal church, did at the couple's October 2015 wedding in Leesburg, Virginia.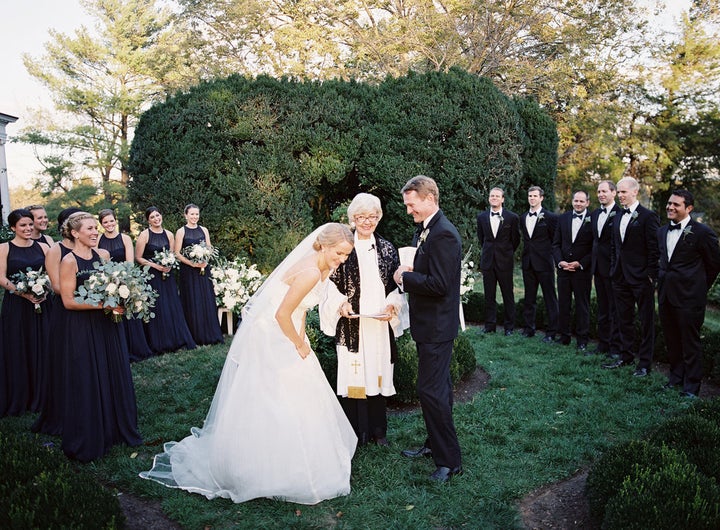 "My husband James has become close with her over the years too. So close that we could not have pictured anyone else marrying us," Margot told The Huffington Post.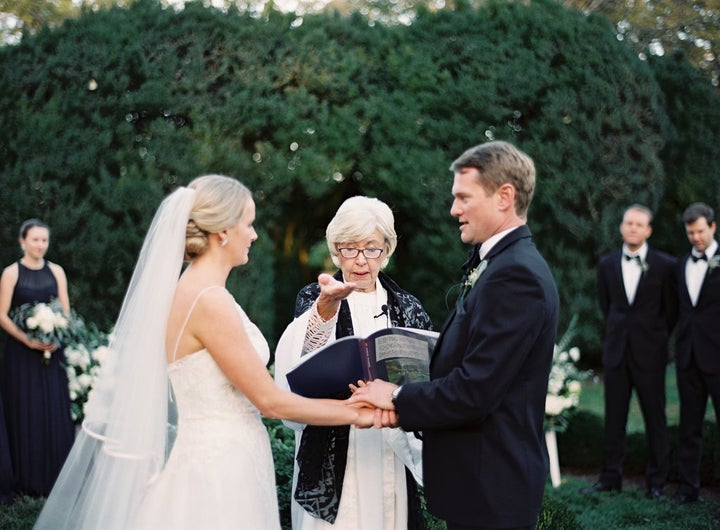 Leading up to the October 2015 nuptials, the couple called Nanny to ask if she would be willing to marry them.
"I remember it being silent for a moment after we asked her, and I was a little nervous that it might be too much for her to do on our big day," Margot said. "But of course, like always, she rose to the occasion and said that she would be honored to marry us."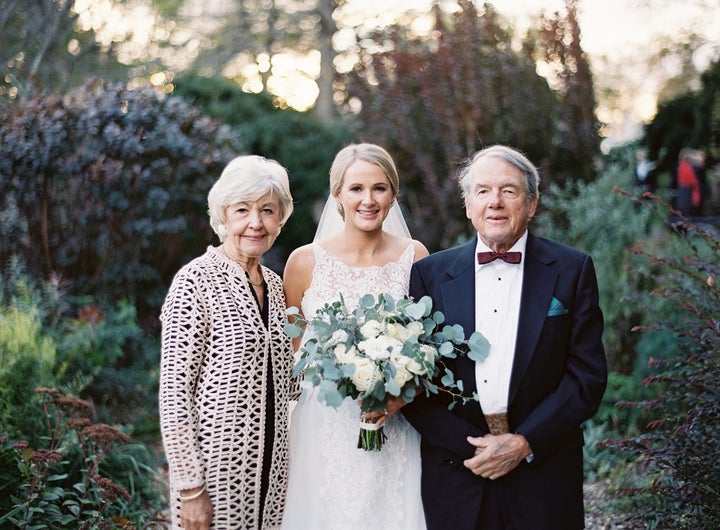 At the ceremony, as Margot was making her way down the aisle, she deliberately tried to look anywhere but straight ahead. She knew if she saw Nanny and her husband together, she would cry.
"As soon as we got close enough to the end of the aisle I looked ahead and saw that she and my husband were in tears, which of course caused me to tear up immediately."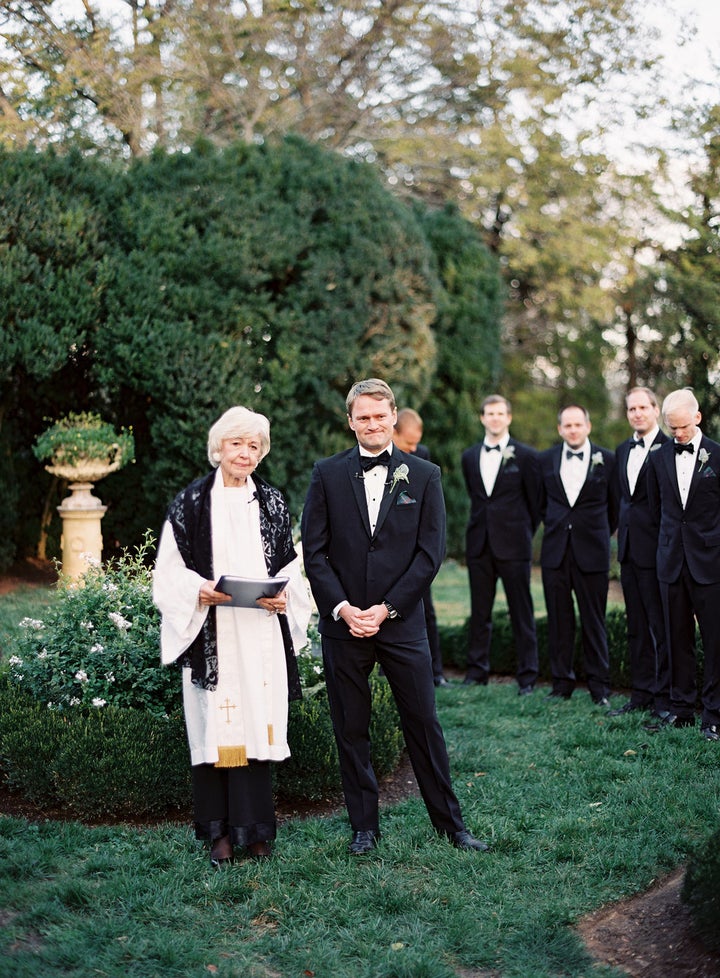 Since she was a kid, Margot and her grandma have shared a close relationship. Margot considers Nanny a mentor and a zen presence in her life.
"There are very few people that I feel as connected to as her, even though we are generations apart," the bride told HuffPost. "Many people see their grandparents on holidays or birthdays, but ever since I was young my grandmother and grandfather made an effort to be at every life milestone ― from ballet recitals, to sporting events, to graduations, and also just to stop by and spend the day with us."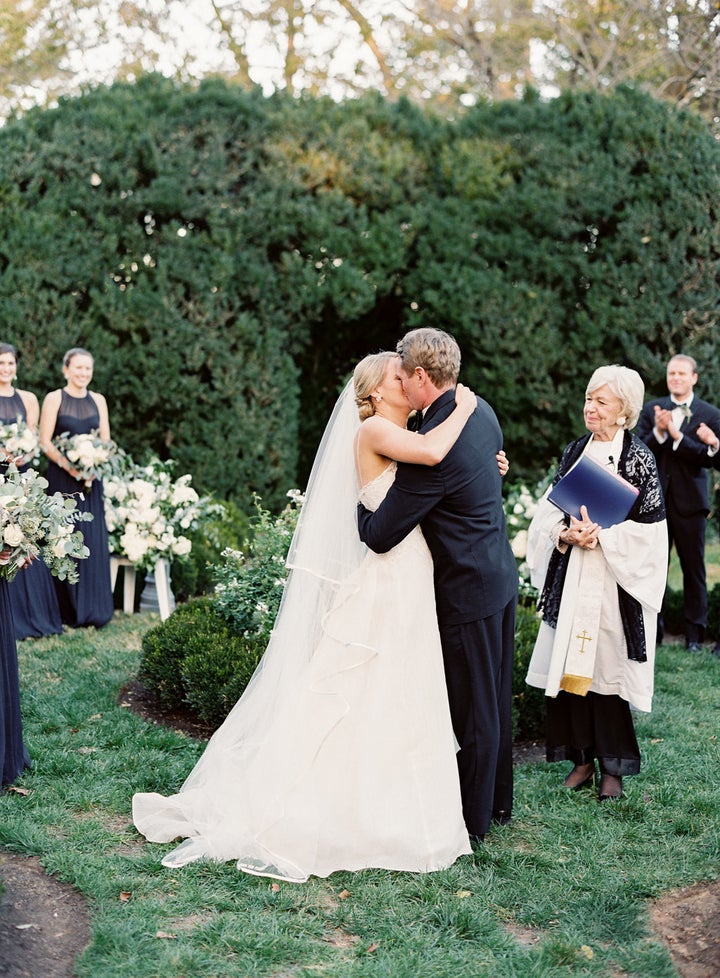 The bride has long admired her Nanny's love for her family, as well as her tenacity.
"Even after having five children, she put herself through school and then went on to run a homeless shelter for 25 years," Margot said. "She taught me the value of never settling or giving up something you want, even if the timing doesn't always seem right."
Below, more photos from the couple's big day: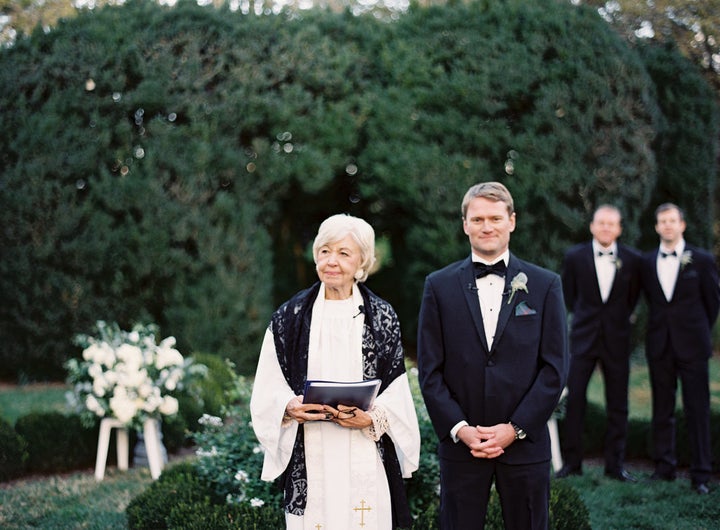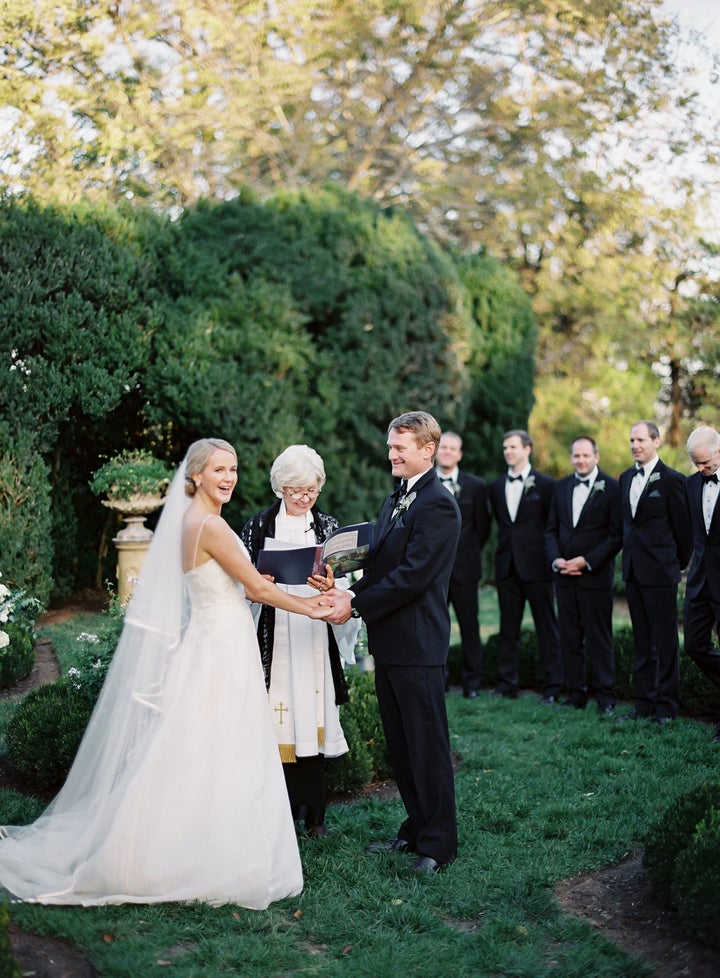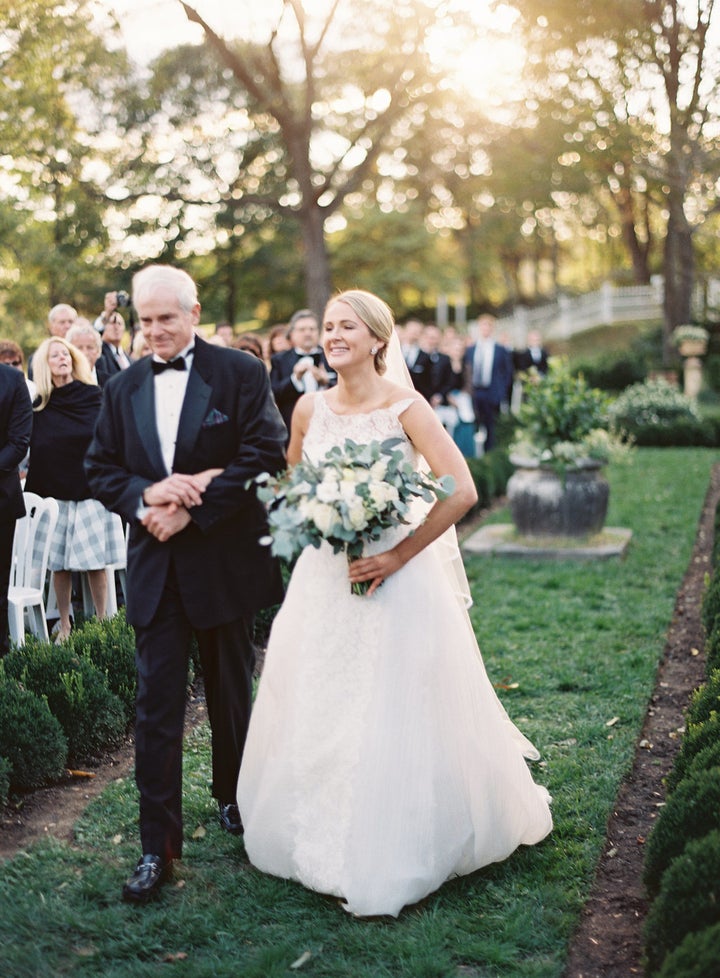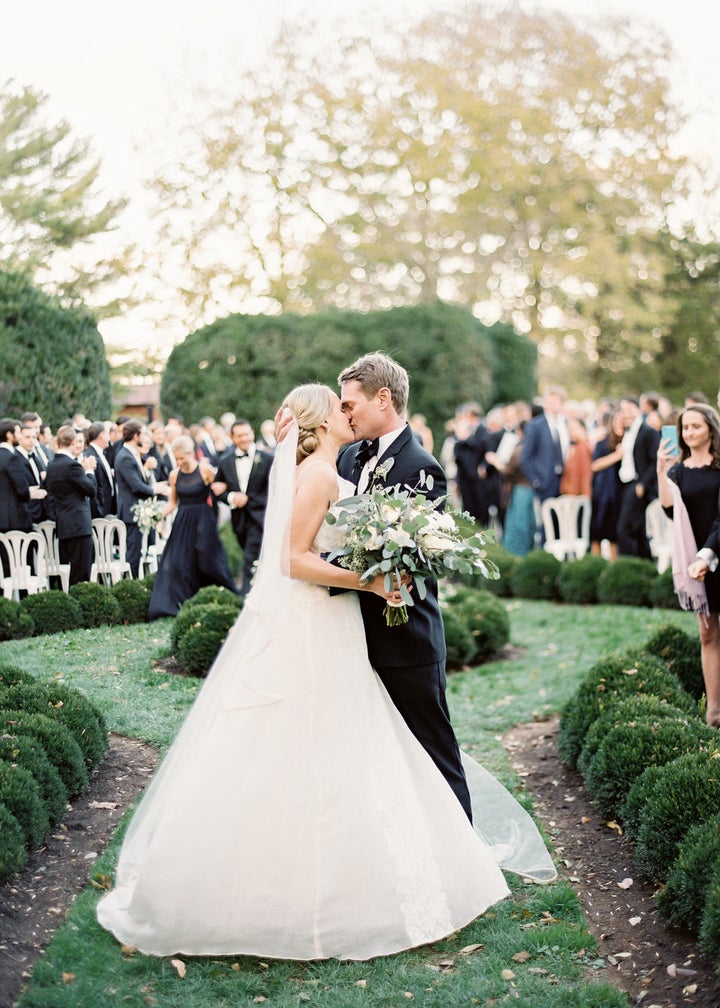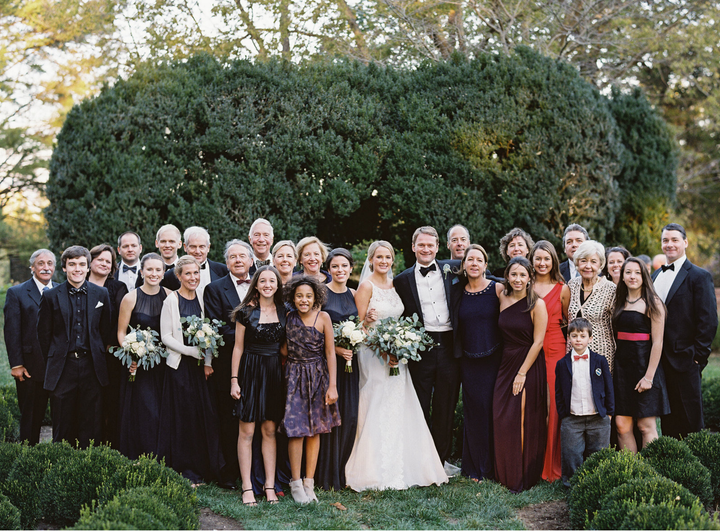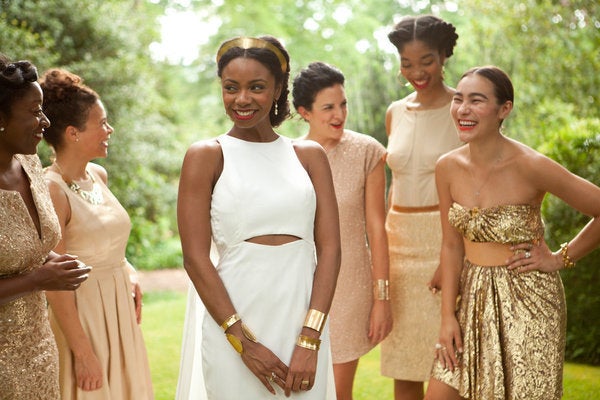 Unconventional Bridesmaid Attire