Josh and Maggie Wakefield found the sweetest way to honor their grandmas on their wedding day ― by asking them to be co-flower girls.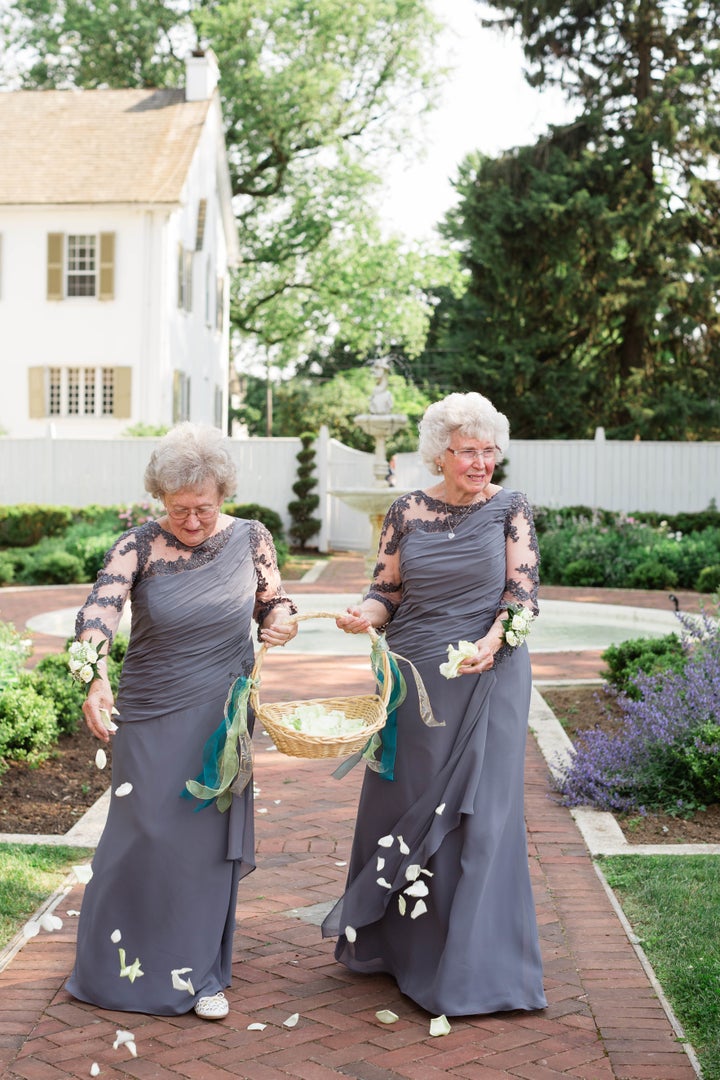 At the June 11 wedding at White Chimneys in Gap, Pennsylvania, the bride's grandma Joyce (pictured on the right) and the groom's grandma Drue (pictured on the left) happily carried out the petal tossing duties.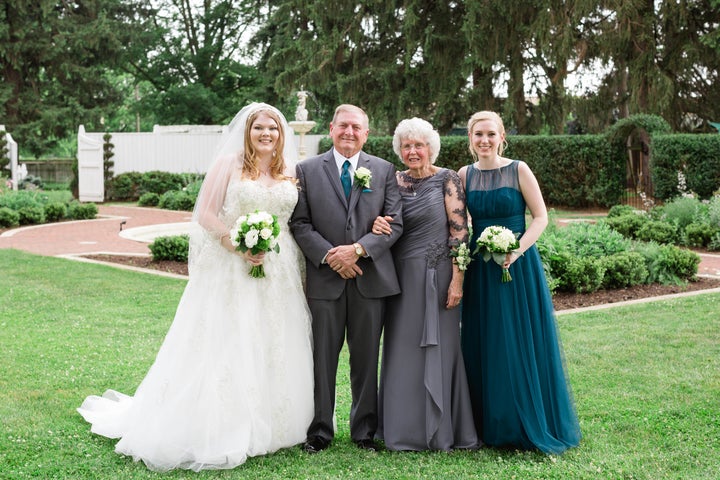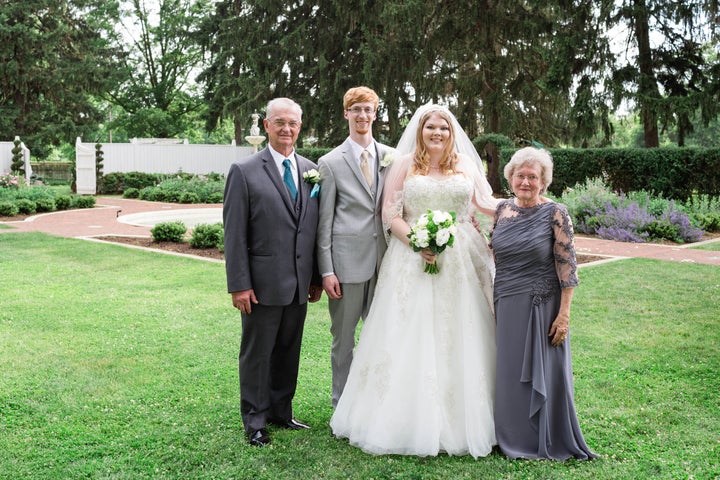 The bride told The Huffington Post that she's always had a special bond with her grandma.
"She is like a second mother to me," Maggie said. "I have so many fond memories of my sister and I sleeping over at my grandmother's house as children making homemade sugar cookies. My grandparents have been a huge support in my life and I learned to really value their opinions and stories."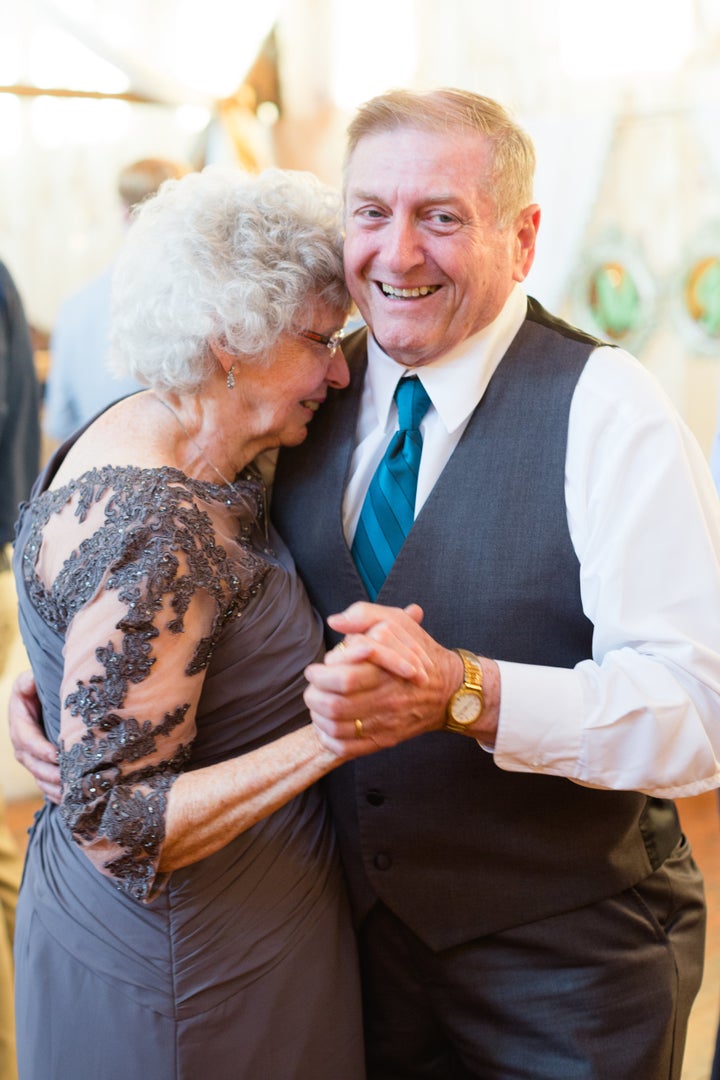 In December 2013, Maggie's father died of colon cancer so it was very important to have both of her dad's parents involved in the wedding. Grandpa Ronald Sr. ― Joyce's husband ― walked the bride down the aisle.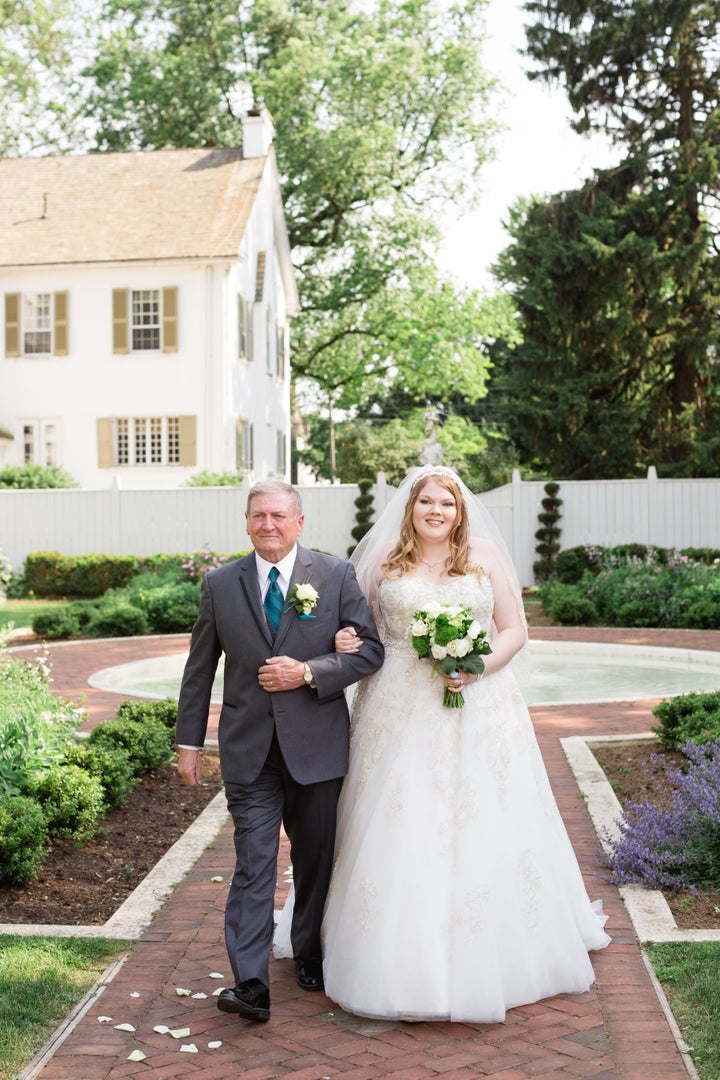 "I'm sure that my father was looking down, smiling and laughing, at his mother throwing flower petals, with his father and me following from behind," Maggie said.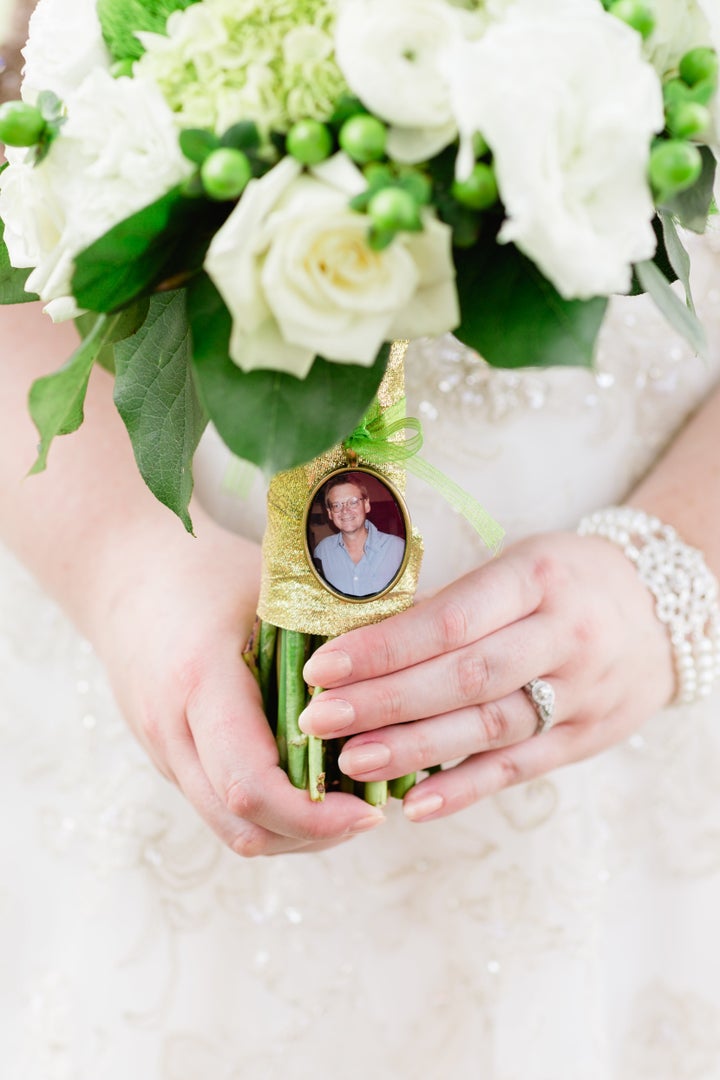 The groom and his grandma Drue also have a close relationship, according to the bride.
"She has been a huge influence in Josh's life," Maggie said. "She is one of the most caring, gentle and thoughtful women that I know. Having our grandmothers as the flower girls meant the world to us!"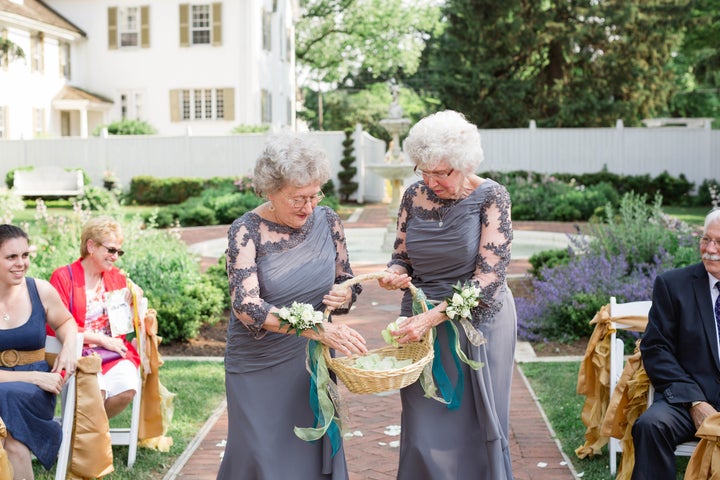 When the couple first asked their grandmas to be in the wedding, they accepted without hesitation.
"Immediately after we asked them, a big smile formed on their faces. We could tell how touched they were by being a part of our bridal party," Maggie told HuffPost.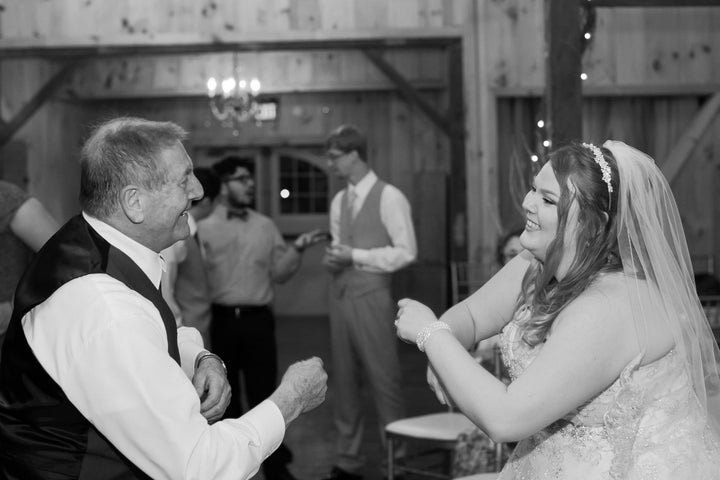 Before the ceremony, Grandpa Ronald told the bride that he and Grandma Joyce probably would not be able to stay until the end of the reception. During the second to last song of the night, they were still going strong and pulled their granddaughter aside to tell her how much fun they were having.
"I think that this was the happiest that I've seen my grandparents in years," she said. "Seeing them dance together just warmed my heart and all I could think about is that one day that will be Josh and me."
Related
Before You Go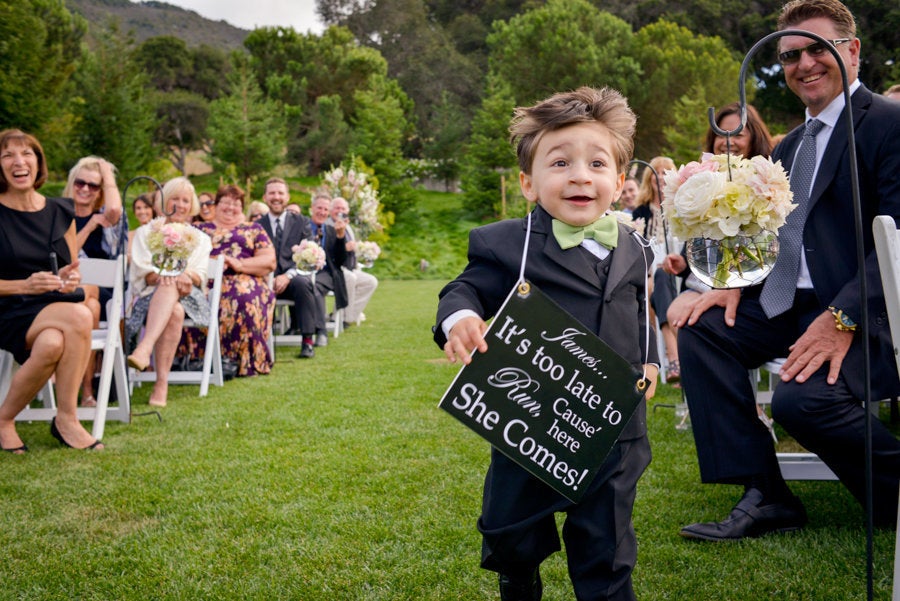 Kids At Weddings