A Washington grandma was utterly floored when her granddaughter surprised her with a gesture for the ages.
Jessica Carey, of Salem, Oregon, recently got a tattoo of "Nana" as an 11-year-old on her forearm. A video of Nana's surprised reaction, which you can watch above, has gone viral.
"She had no idea we were doing this," Jessica's husband, Aaron Carey, a tattoo artist with Desire Ink Lab, told The Huffington Post. Aaron says that Jessica drove up from Oregon to her grandmother's home in Washington just for the big reveal.
Aaron specializes in portrait tattoos and said it took him over three hours to complete the work. Jessica had secretly gotten the childhood portrait from her aunt who lives with Nana. "My wife is over the moon about it," he said.
And clearly Nana is too. All she can do is gasp and tear up when Jessica rolls up her sleeve.
Imitation really is the best form of flattery.
Before You Go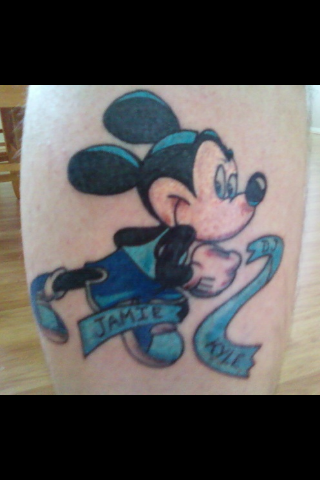 Post 50 Tattoos
Popular in the Community