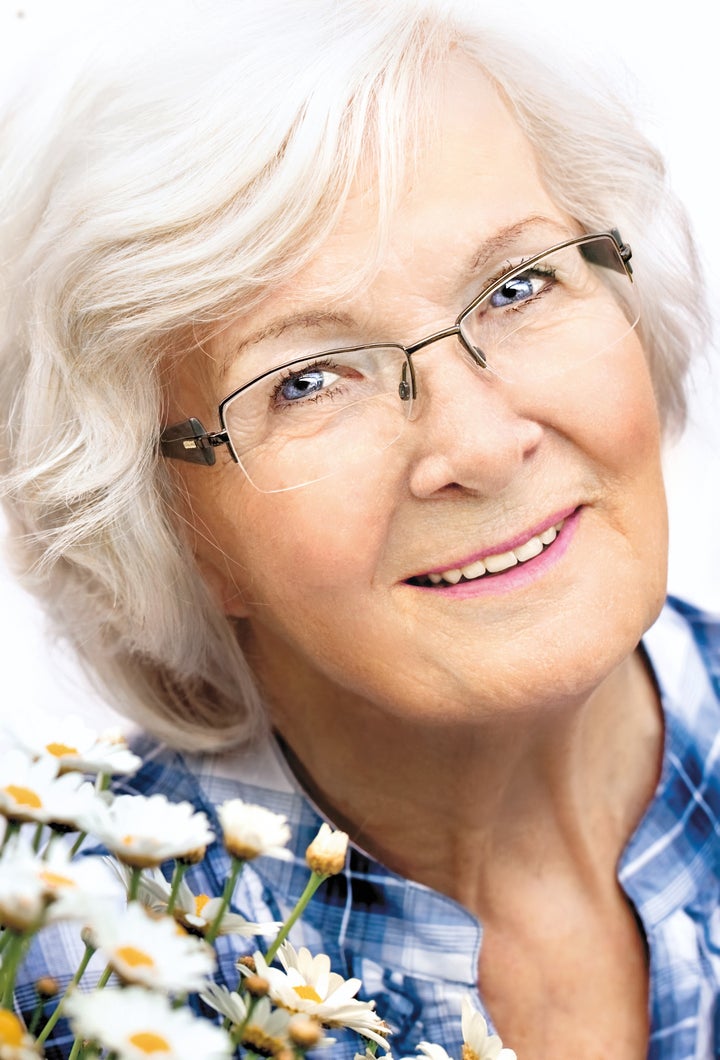 Today I want you to meet a very special woman who has written a very important new book.
Grandmother Power, published this week, documents a remarkable global phenomenon. Around the world, grandmothers are coming together to change their societies and ensure a better world for their grandchildren.
The woman behind the Grandmother Power book is Paola Gianturco, a renowned photographer who has appeared on the Oprah Show, CNN, and NPR to talk about her pioneering work documenting women's lives.
Grandmother Power shows us that the image of "grandmother" that the media typically shows is simply false. Grandmothers aren't about knitting, or rocking chairs, or bridge games. Grandmothers have profound wisdom our society has yet to fully tap. Grandmothers are healing and leading their communities.
In the words and images that follow, you'll meet grandmothers doing incredible things.
What would our world look like if more grandmothers were at the helm?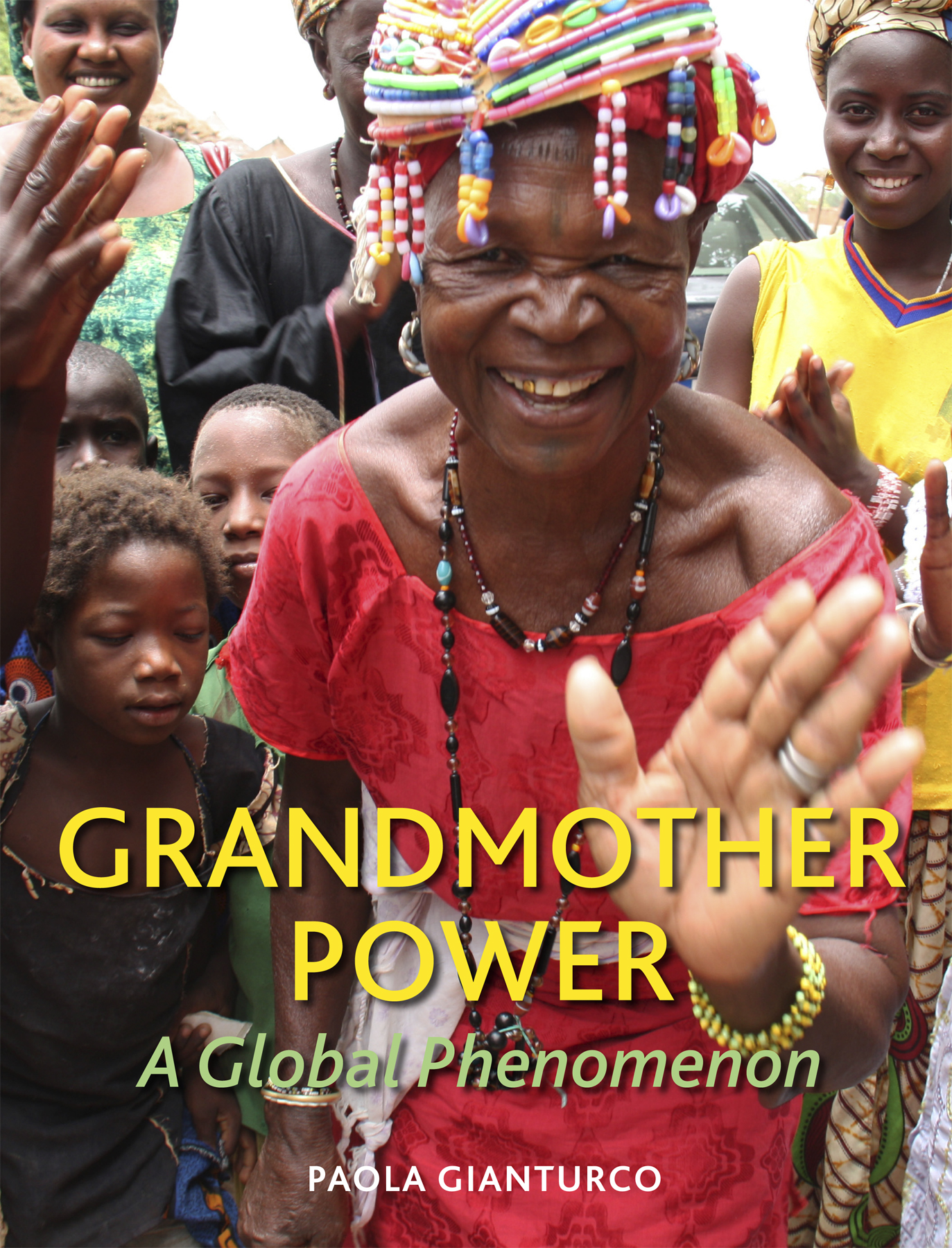 Tara: How did the idea for your new book, Grandmother Power, come about
Paola: In 2006, I met heroic grandmothers all over Africa who were raising their grandchildren who had been orphaned by AIDS. While still grieving for their children, they somehow managed to care for youngsters, sometimes as many as 15 at a time. I was convinced that the future of that continent rests in the hands of its grandmothers and wondered what grandmothers were doing in other parts of the world. I discovered an unheralded, international activist grandmothers movement.
Tara: How would you describe this movement, this phenomenon, that you call Grandmother Power?
Paola: Grandmothers experience our troubled, interconnected world -- exploding with violence, environmental degradation, illiteracy, disease, poverty -- and act on their shared determination to make the future better for the grandchildren whom they adore.
Grandmothers' activism results from both demographic trends and life experiences. They are younger, healthier, and better off than they've ever been. Many have job experience. And because they came of age in the 1960s, they KNOW they can change the world because they did.
So today's grandmothers are energetic and effective in ways grandmothers have never been before -- the antithesis of stereotypical rocking-chair-ridden grandmothers. They have the power to catalyze important global change.
Tara: What are the unique capacities, approaches, or strengths that you see grandmother activists bringing to their work?
Paola: In Guatemala, grandmothers operate a child abuse hotline; they have the time to listen, the compassion to give comfort and the wisdom to make appropriate referrals.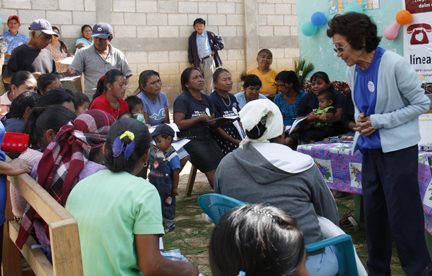 Grandmothers operate a child abuse hotline and teach good parenting practices in a region where family violence occurs often.
In Senegal, grandmother village leaders are stopping female genital mutilation; they understand how to help men and women, old and young, talk together and agree to alter cultural practice.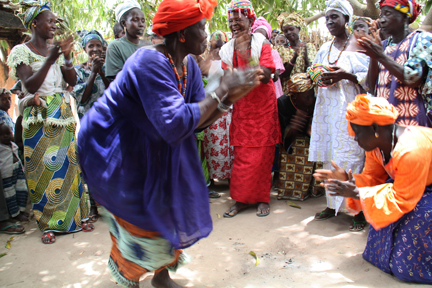 Grandmothers guide villagers to identify what is good and bad about cultural traditions, then teach what's considered good (dances, stories, values) and help eliminate what's bad (female genital mutilation, child marriage, teen pregnancy).
I visited 17 grandmother groups in 15 countries on five continents, and saw these attributes consistently: empathy, collaboration, patience, perseverance, generosity and resilience.
Tara: Tell us about a couple of grandmother groups that particularly moved you.
Paola: Jewish-Israeli grandmothers are monitoring checkpoints to prevent human rights abuse against Palestinians. They are courageous and controversial. Their own families may not approve, yet they are committed to treating others the way they would want to be treated. They issue daily reports to journalists and the Knesset, and have earned respect from the Israel Defense Forces.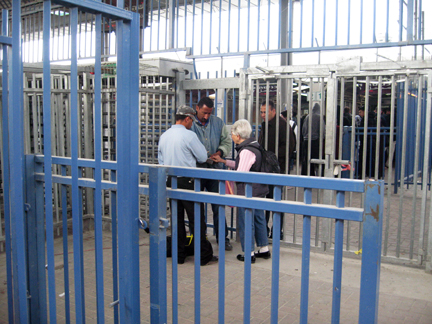 Jewish Israeli grandmothers monitor checkpoints throughout the West Bank to prevent human rights abuse, issuing daily reports to journalists and the Knesset.
In Argentina between 1976-83, infants and toddlers were stolen and raised by members of the military dictatorship. Their grandmothers commissioned a geneticist to develop the equivalent of a paternity test for grandmothers and grandchildren. They have identified 105 lost children and reunited them with their families. Their search continues.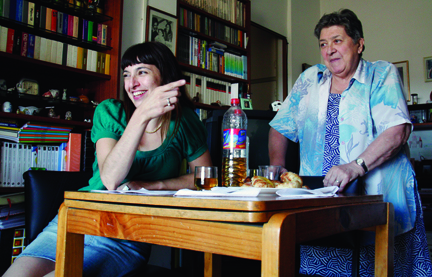 The fearless grandmothers of infants and toddlers who were abducted during Argentina's military dictatorship have located 105 grandchildren.
Tara: What would look like for us to more fully tap or ignite Grandmother Power in the U.S.?
Paola: The book's website lists some 30 activist U.S. grandmother groups that are tackling issues as diverse as peace, politics and the environment. Individual grandmothers are doing inspiring work too: Some two million children are being raised by U.S. grandmothers.
But there are many other issues that are being addressed by grandmothers in other parts of the world that U.S. grandmother groups could tackle here: illiteracy, domestic violence and health, for example. I'd love to see them take on all that -- and more!
Tara: What are some simple things we can do today to support this movement?
Paola: Join, start, support, or network with a grandmother group. For the holidays, give a copy of Grandmother Power, A Global Phenomenon. One hundred percent of all author royalties go to the Stephen Lewis Foundation for African grandmothers raising children orphaned by AIDS. Check out GlobalGrandmothers.org -- and pledge to give something to needy children around the world every time you give something to your own grandchildren!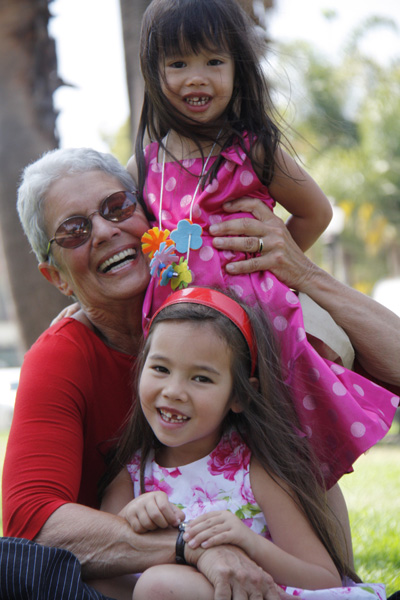 Grandmother Power author and photographer, Paola Gianturco, with her grandchildren.
All photos are from Grandmother Power by Paola Gianturco, published by powerHouse Books.
Tara Sophia Mohr is an expert on women's wellbeing and leadership. A coach, writer and teacher, she is the creator of the global Playing Big leadership program for women. Visit here to get Tara's free guide, the 10 Rules for Brilliant Women Workbook.
Popular in the Community