When she was 84, Edna Northrup decided to do something that few others her age would dare to do: climb to Mount Everest's base camp. At her age, the grandmother knew the trek would be a challenge, but, as she tells Oprah's "Super Soul Sunday," it was something she always wished to accomplish. So, when the opportunity presented itself, Edna couldn't let it pass her by, even though she initially harbored some self-doubt.
"It was [my friend] Werner Berger who called me... said that he was planning this trip to the Everest base camp. He said, 'You know, Edna, I know you can do this," she recalls. "I said, 'Well, you might know, but I'm not so sure!'"
Yet, six months later, Edna joined Werner, along with a group of 40 hikers, and set out to climb more than 17,500 feet up the famous peak.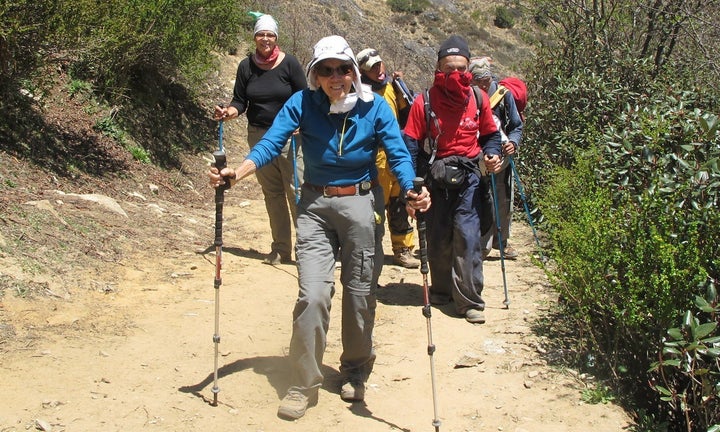 "You start at 10,000 [feet] and you just keep climbing up and up and up and up," she says. 
The journey took eight days and wasn't without its difficulty, but Edna prevailed, thanks in part to the encouragement and support she had along the way.
"I had two great sherpas, and each one took me on, said, 'Come on, Edna. You almost made it,'" Edna says. "Then, when we got up a little closer, there's a whole group of people and they're all chanting, 'Edna! Edna!' That was wonderful. They all wanted me to make it."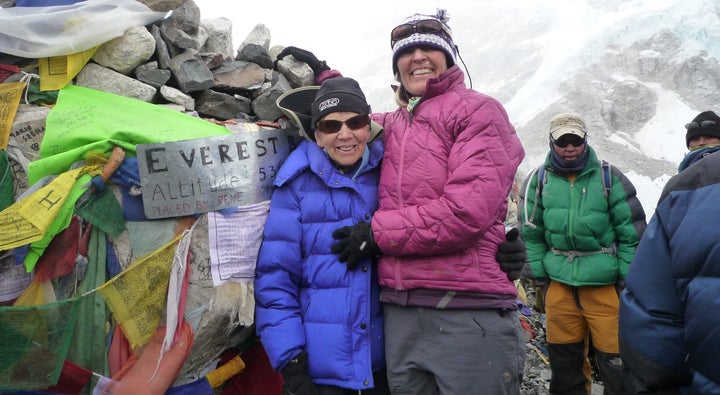 That adventure happened five years ago, but Edna holds it among her life's most precious memories.
"I look out there in the morning and take a deep breath and say, 'Wow. What a privilege I've had to live here all these years and enjoy it, and have a good family,'" she says.
Climbing Mt. Everest isn't Edna's only accomplishment. Along with raising a family (which includes bestselling author Dr. Christiane Northrup), Edna has also scaled more than 100 of the highest peaks on the East Coast, hiked the treacherous Appalachian Trail and served as the mayor of Ellicottville, a village in New York, for eight years. Her energy and adventuresome spirit are proof that age is little more than a number when it comes to following your dreams.
"Sometimes, people have a dream and they don't pursue it at all," Edna says. "But there's always time to pursue it in some form."
"Super Soul Sunday" returns in its new time period on Sunday, Oct. 4, at 7 p.m. ET. Upcoming guests include President Jimmy Carter, Shonda Rhimes and Dr. Brené Brown.
PHOTO GALLERY
Quotes From SuperSoul Sunday
Calling all HuffPost superfans!
Sign up for membership to become a founding member and help shape HuffPost's next chapter