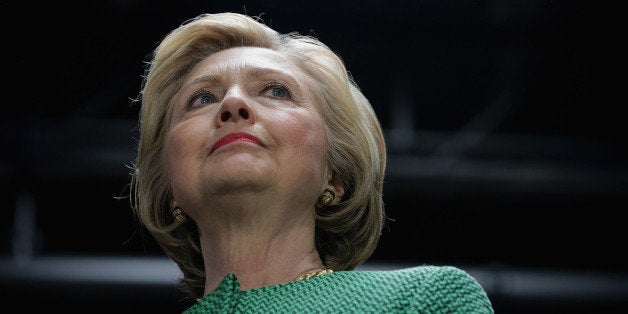 My Grandpa Bernie (yes, his name was Bernie) subscribed to the Daily Worker (a newspaper published by the Communist Party USA.) Each time we visited him and Grandma he'd wave the paper at us, ready to tell us, once again, the same stories. His opinions were a loop of similar words at which I nodded. My strongest memory was that Grandpa wanted to lecture, not listen. I can't help but see the connective tissues between these two Brooklyn Bernies: the grandpa I adored and the familiar guy running for president.
Sanders also reminds me of the SDS guys at City College of New York and Columbia University, during a school strike, when the two schools shut down in a rarely seen (male) hands across the public/private schools rally against Vietnam. Always considering themselves the very smartest boys in any room, the SDS boys were quick to ask us (the girls) to run off their smeary mimeographed treatises as they talked us into bed. Our ideas were of little use to them, they only wanted our bodies. SDS boys were in love with the sounds of their philosophies.
Hillary Clinton reminds me of the real smartest person in the room. She reminds me of the girls who at CCNY brought Barbara Seaman to campus to warn about the dangers of The Pill( blood clots, for one). She was the girl who wasn't afraid to take on the SDS boys, who wasn't intimated by their swift move to cut young women off at their intellectual knees.
Clinton was the sort of woman I looked up to as I went from the separate 'help wanted' sections to a world where we could say 'no.' She was in the vanguard of brilliant women like Gloria Steinem, Angela Davis and Marilyn French--women who gave us our voices.
"an essay for the Freeman called "Cancer, Disease and Society," Sanders, then 28, contended that conformity caused cancer by breaking down the human spirit and inflicting emotional trauma. He quoted liberally from Reich's 1948 book, The Cancer Biopathy, which, he noted, was "very definite about the link between emotional and sexual health, and cancer . . ."
In 1969 Hillary Clinton, as the commencement speaker at Wellesley College, spoke of Upward Bound and the 13.3 percentage of people below the poverty line. She ended with a poem written by her classmate Nancy Scheibner:
My entrance into the world of so-called "social problems"
Must be with quiet laughter, or not at all.
The hollow men of anger and bitterness
The bountiful ladies of righteous degradation
All must be left to a bygone age.
And the purpose of history is to provide a receptacle
For all those myths and oddments
Which oddly we have acquired
And from which we would become unburdened
To create a newer world
To transform the future into the present.
We have no need of false revolutions
In a world where categories tend to tyrannize our minds
And hang our wills up on narrow pegs.
It is well at every given moment to seek the limits in our lives.
And once those limits are understood
To understand that limitations no longer exist.
Earth could be fair. And you and I must be free
Not to save the world in a glorious crusade
Not to kill ourselves with a nameless gnawing pain
But to practice with all the skill of our being
The art of making possible.
I've spent hours reading about Sanders and Clinton, listening to their speeches, watching them debate, and reading their position papers. Being close to both of their generations (though younger than both) I know who they are. After looking at who they were then, how they've grown, and what they've accomplished, Hillary Clinton is the woman I support for president and for whom I feel deep trust and respect: the smart and caring woman whom I'd love to have a glass of wine and to whom I plan to entrust the health and welfare of my daughters and granddaughters.
I am passionate about entrusting our country to Hillary Clinton.