A North Carolina man has finally been able to see his mother's face for the first time in over a half century.
Thomas Cain lost both his parents by the time he was 13 and never owned any photos of them, Today.com reported. Cain's granddaughter, Andrea Ferrell, knew he had wanted to see his parents' faces again, and did some searching in the hopes of finding a photo of them for her grandfather.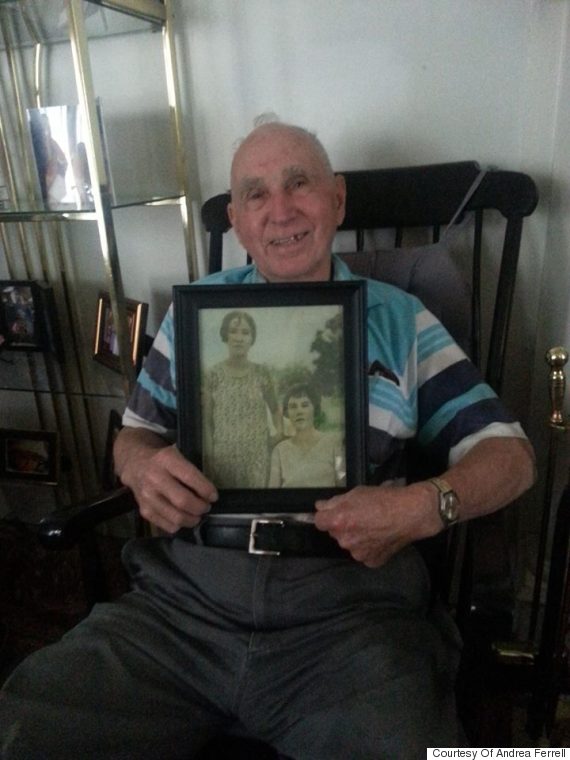 Cain with the photo of his mother.
Ferrell finally found success in 2013 and was able to give a picture of Cain's mother, Ora Mae Blackmon, to him. It was the first time in about 70 years he was able to see her face. While the moving moment occurred a few years ago, a clip capturing Cain's emotional reaction to the photo recently resurfaced online, showing the grandfather, who was 82 years old at the time, shedding tears over the surprise.
"That's your mama," Ferrell's mother says to Cain, in the video. "It's her right there."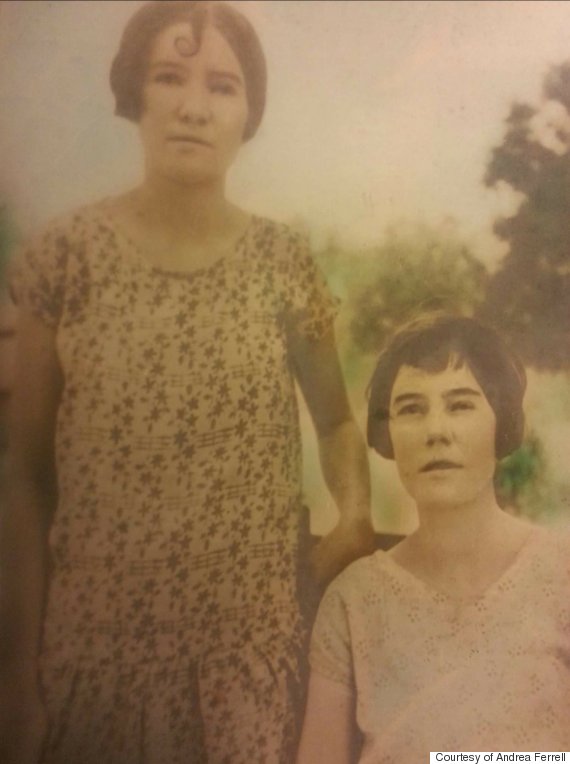 The photo of Blackmon, Cain's mother, who is on the left.
"Up until that point, I've never seen [him cry] just because he's always the strong person."
The devoted granddaughter began searching for a photograph of Cain's parents back in 2011, sifting through genealogy site, Ancestry.com, she told The Huffington Post in a message. With no luck, Ferrell reached out to a newspaper in Cain's hometown of Bladenboro, North Carolina. The outlet ran a story about her search, but it wasn't until two years later, Ferrell was contacted by surprise by a distant relative who had a photo of Blackmon in her possession.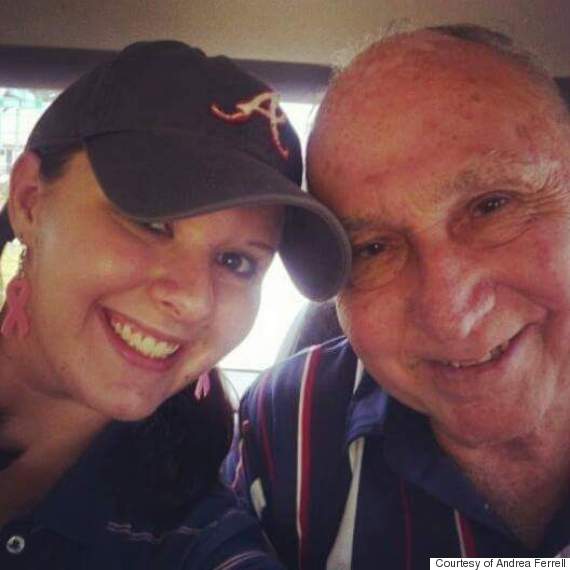 Ferrell and Cain.
When Ferrell finally got a hold of the picture, she said it left her speechless.
"[Cain] looks exactly like her; I can see the facial features of him and my mom -- his daughter," Ferrell told Today.com. "I just was flabbergasted. I could not wait to give this to him."
Cain's elation at the photograph delighted Ferrell, and she told HuffPost the photograph made Cain want to see his father's face that much more. Now, the 29-year-old is on the search for a photograph of Cain's father, Henry Cathey Cain.
"He's such a compassionate, beautiful person, he most definitely deserves it," she told HuffPost.
REAL LIFE. REAL NEWS. REAL VOICES.
Help us tell more of the stories that matter from voices that too often remain unheard.
BEFORE YOU GO
PHOTO GALLERY
Great-Grandparents With Their Great-Grandchildren