For the parents of a terminally ill child, there's little as painful as thinking of all the rites of passage they might not be able to experience.
"You grieve the things of the future that they won't get to do," Minnesota mother Laura Wahlstrom wrote in an emotional Facebook post.
Laura's 11-year-old daughter, Lydia, has Batten Disease, which starts with vision problems and seizures and is fatal. Her family wanted to make sure she got to attend prom which -- considering her deteriorating condition -- she might not be able to do in high school.
Lydia's grandpa, Paul Magelssen, 67, invited her to prom with a card written in braille and Lydia was thrilled.
When members of Laura's hometown community of Fosston, Minnesota heard about Lydia, they rallied to make sure she had the complete fairytale experience. Family members helped pay for her dress, a local hair stylist gave Lydia an updo, complete with a tiara, free of cost -- and she was even able to get her nails done. A community member gave the family an envelope of cash to make sure Lydia could get flowers and accessories to complete the look.
Arriving to prom in a stretch limo, Lydia was the belle of the ball in her sparkling dress and as she shared a dance with her grandfather.
"I just said to her you are doing a great job, you are beautiful, I love you, I love you over and over and over again," Magelssen told WDAZ.
Despite their daughter's terminal illness, the Wahlstroms are still grateful their daughter has the memories she made at Saturday night's prom.
"Batten's Disease sucks," Laura said in a Facebook post. "And that won't change. But this is where the incredible blessings come in because of a stupid disease. My daughter gets to feel like a princess for a night and know that she is LOVED."
Before You Go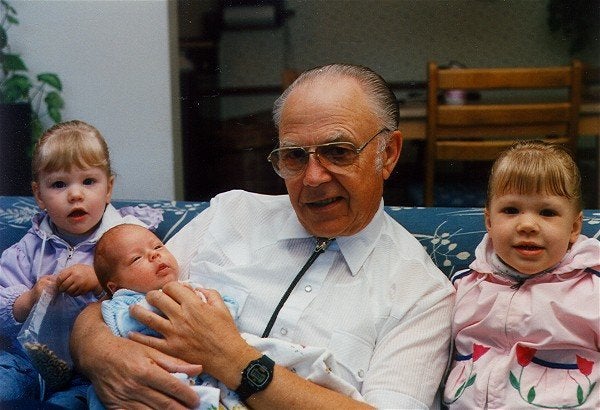 We Love Our Grandparents