It's rare that one wedding dress is worn by three generations of brides -- and even more unique that they were each escorted down the aisle by the same lucky man.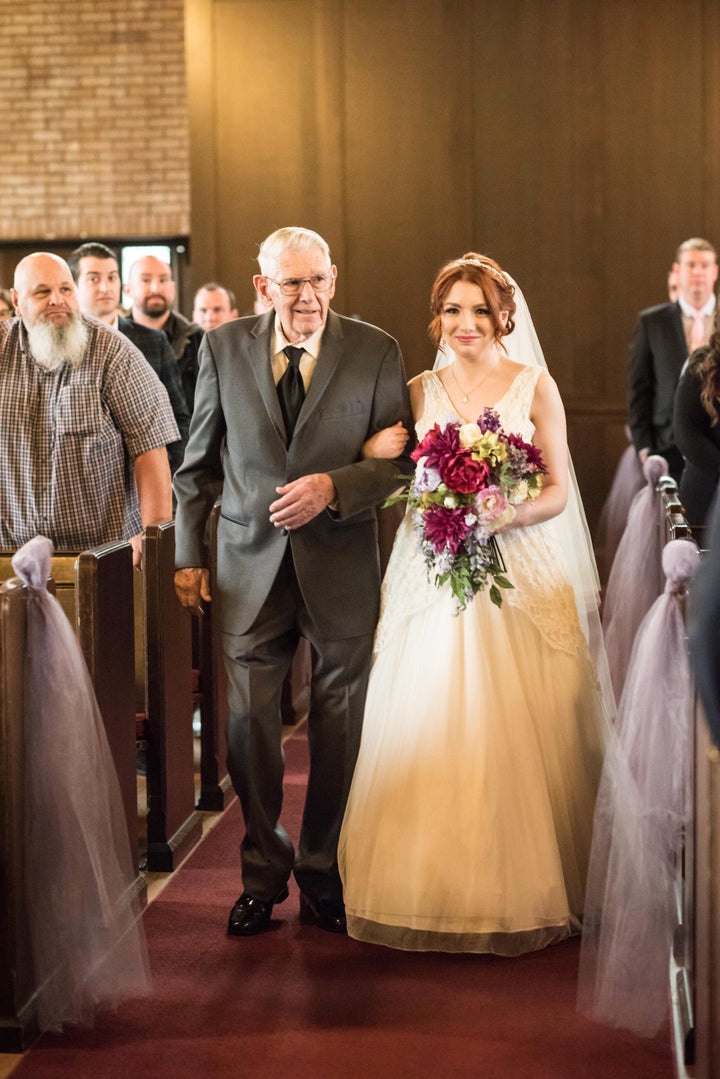 Harold Traver has had the honor of walking three women down the aisle: his first wife Phyllis Jo Raymond, his oldest daughter Susan Kay Traver and most recently, his granddaughter, Julia Cain. All three women sported the same lace wedding dress, with a few alterations.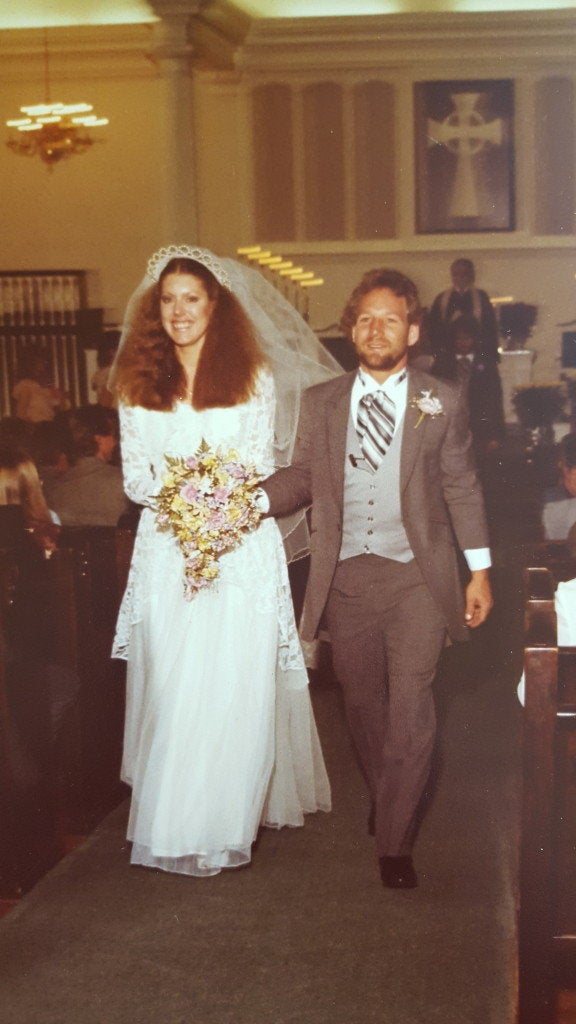 When Julia, who lives in St. Louis, Missouri, originally tried on her grandmother's wedding dress, it was discolored and far from flattering. After some alterations, Julia was sold on wearing the dress to her March 2016 nuptials, 63 years after her grandmother first wore it and 33 years after her mother did.
"This gown was everything I wanted in a wedding dress: V-neck, full skirt, vintage charm and one-of-a-kind," Julia told The Huffington Post. "My grandmother had fantastic taste, and it's no surprise her gown is still as spot-on as it was in the 1950s."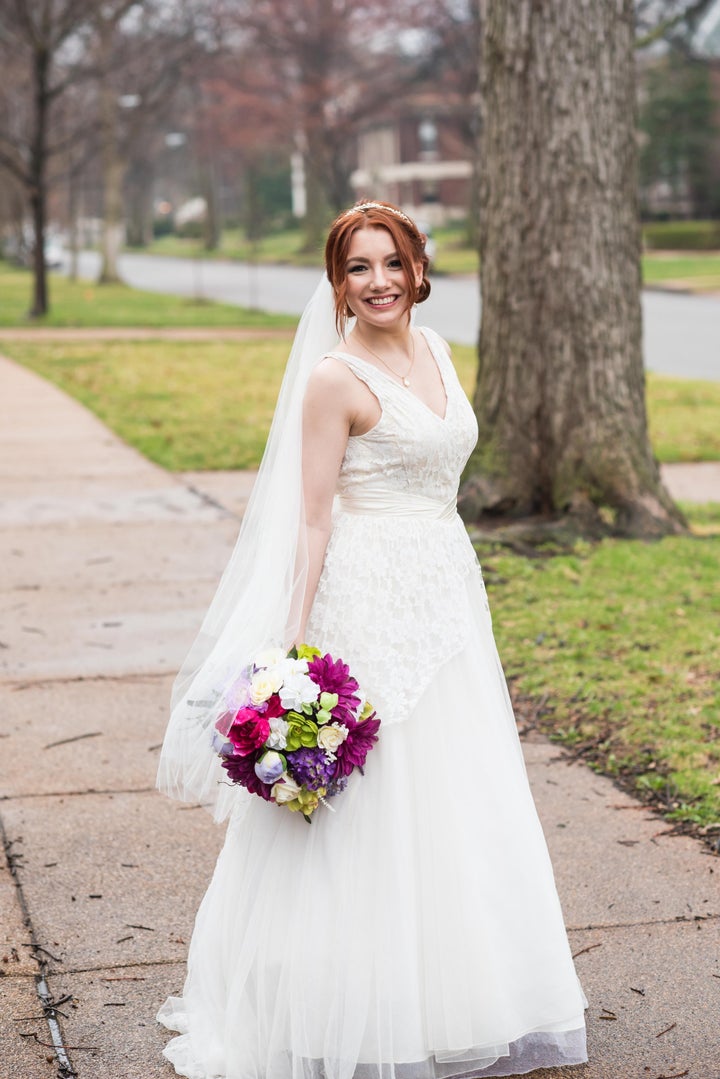 Phyllis Jo wore the original version of the gown with a hoop skirt underneath for more volume. Her daughter Susan added an extra lace panel to the jacket to fit her shoulders and eliminated the hoop skirt to add more length to the dress.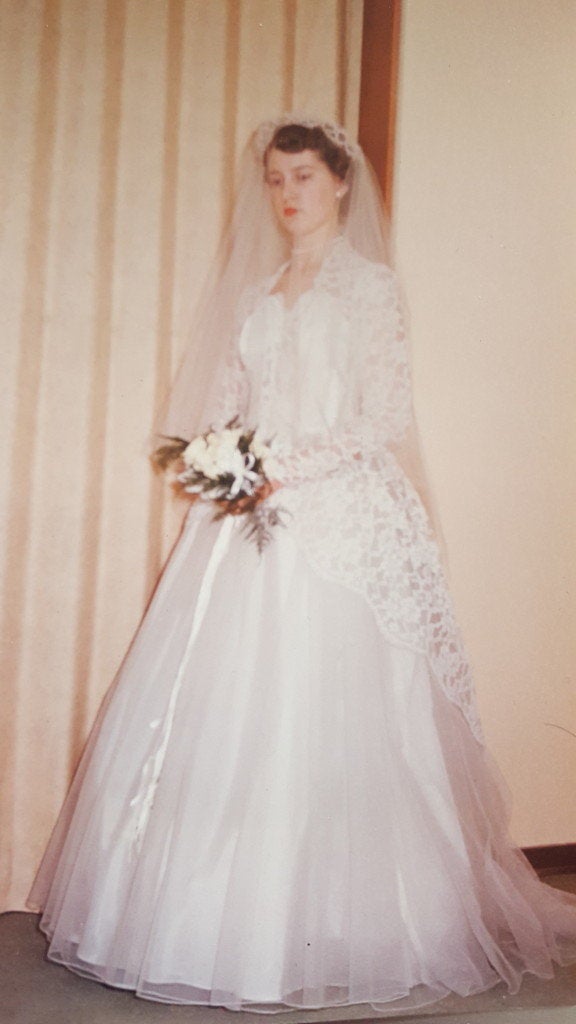 Julia's alterations to the dress are the most dramatic. She had the sleeves of the jacket turned into the gown's straps. The neckline and back were lowered, a new satin waist was added and crinoline was sewn in for extra volume.
"I would love if a future daughter or family member wore the dress, but I definitely wouldn't expect it," Julia said. "My mother never pressured me into using her gown, and I wouldn't want to do that to any bride-to-be. If nothing else, the leftover lace can always be turned into something like a ring pillow."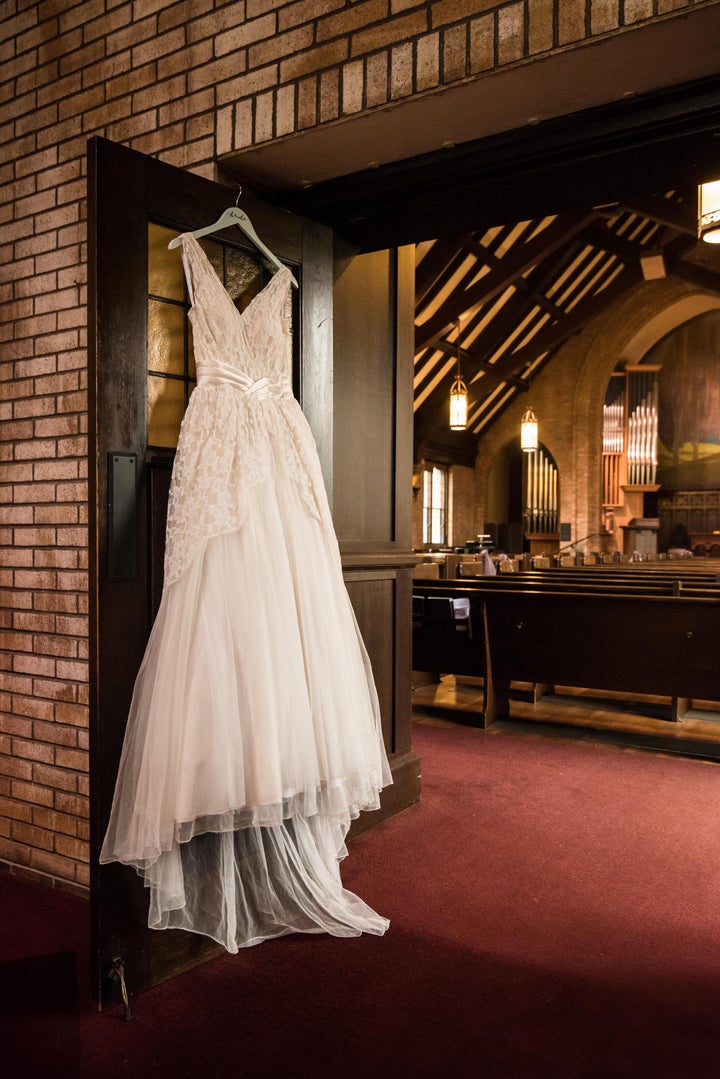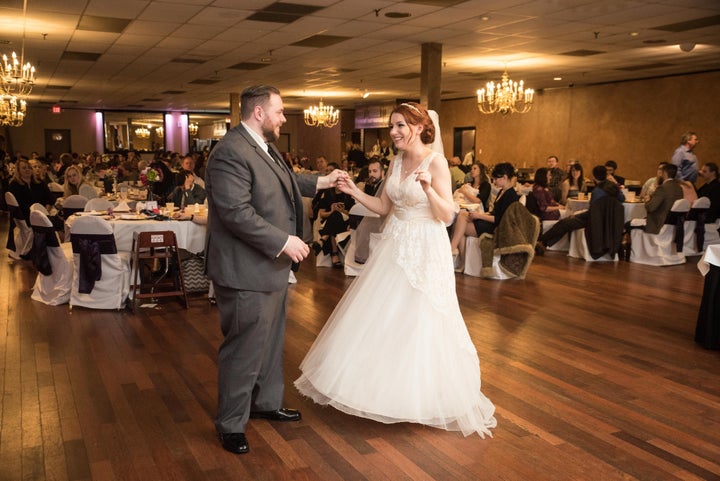 Julia and her husband Lance are both from Springfield, Illinois, but they didn't officially meet until a friend introduced them during a trip to Chicago. The next day, they both had plans to travel home to Springfield, and Lance -- who had just returned from a deployment with the United States Marine Corps -- asked if she'd cash in her train ticket and drive with him instead. The rest is history, and Lance proposed in January 2015.
Their engagement wasn't totally smooth sailing, however. A few weeks before the wedding, Julia successfully had her thyroid removed due to a cancer scare. She is now cancer free.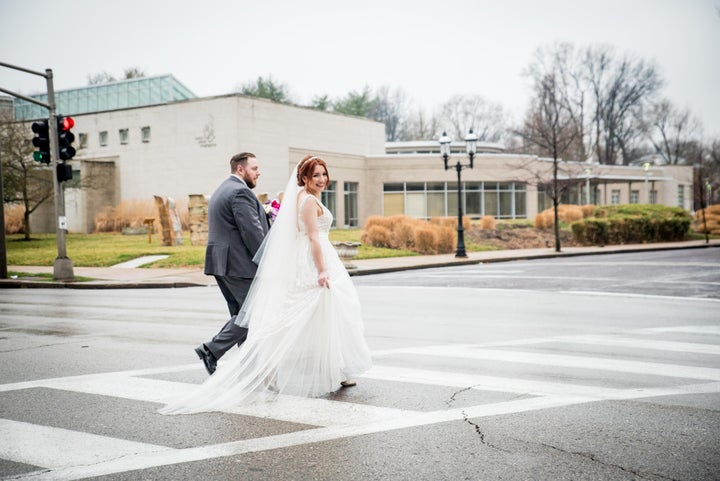 "I am so happy to finally be married to my best friend," Julia told HuffPost. "Wearing a dress worn by so many women I love was the icing on the cake."
Before You Go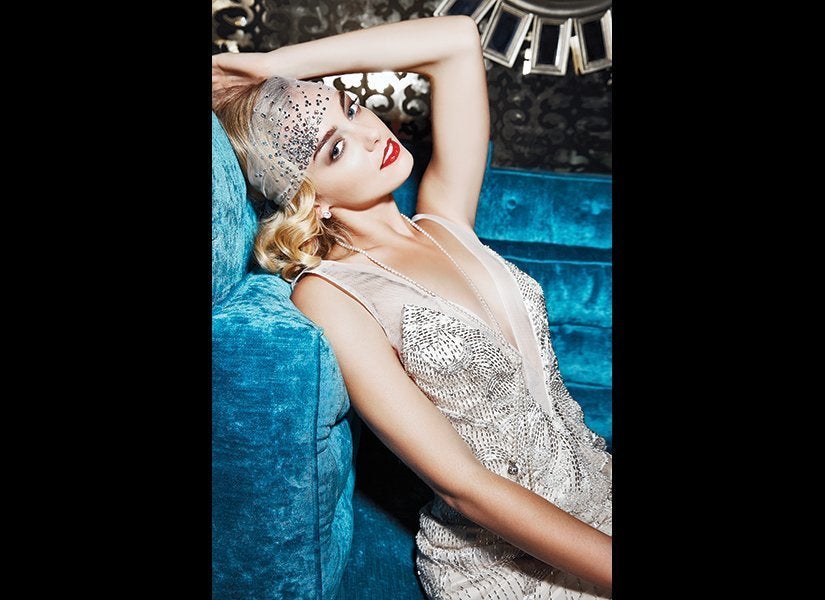 Vintage-Inspired Wedding Dresses by Decade