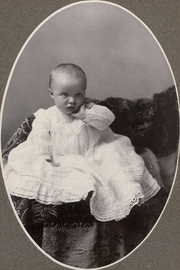 Born in 1902 on a farm in Loup City, Nebraska, Geraldine Ayliff Waite always hated her name. So her grandchildren just called her "Pretzel."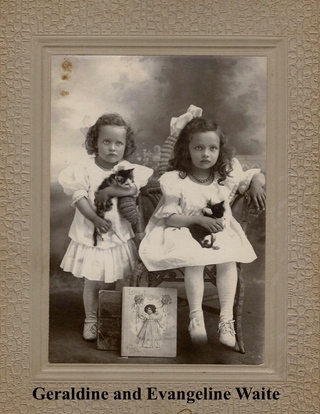 None of us is quite sure how Pretzel got this name, as the story invariably changed depending on the number of cocktails my grandfather had tossed back.
Cocktail #1: "When I kissed her, she tasted salty."
Cocktail #2: "She got all twisted up in bed."
Cocktail #3: This was the version told after we'd been put to bed. This was probably a good thing.
To me, Pretzel was larger than life. I loved looking through her drawers, examining jeweled powder compacts, lace handkerchiefs for every occasion, charms and trinkets from countries she visited on her three trips around the world. She took me on my first roller coaster ride when I turned six and on my first hot air balloon ride when she turned 80. Pretzel never let a trend pass her by: after a man "streaked" onstage at the Oscars, she followed (birthday) suit at the party for her 70th.
But she was trouble long before that. The second of four children, Geraldine Waite was the first girl in Loup City to bob her hair (think nose piercing) and also the first to wear nude stockings (think tongue piercing).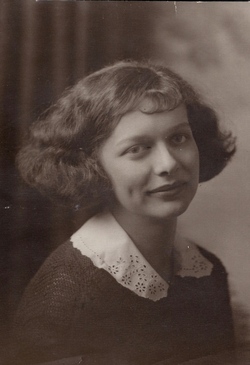 I can't imagine her parents' dismay when she insisted on going to medical school rather than getting married like all the other nice girls in town.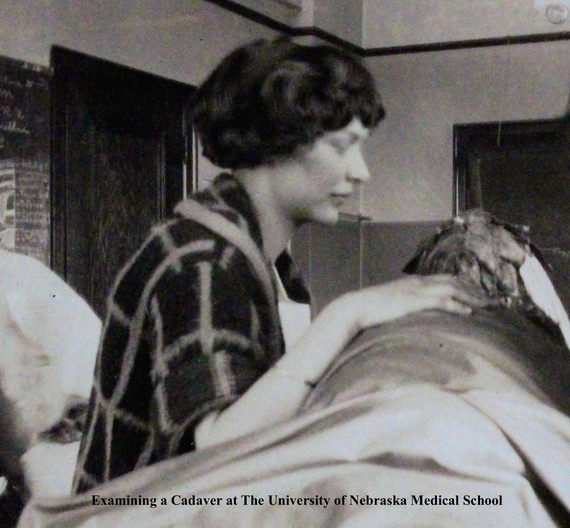 After further exasperating her parents by dropping out to get married, she and my grandfather moved to Allentown, Pennsylvania, where she joined every club she could find: bridge clubs, supper clubs, birthday clubs, and political clubs. She always had the newest hors d'oeuvres recipe, the funniest gag gift (think Party City before there was a Party City). She had a clock in her kitchen that had 5's for all the numbers. I used to wonder if she was an alcoholic; now I wonder why I didn't save that clock.
I loved sitting in her den during cocktail hour. My grandfather would ceremoniously mix Old-Fashioneds, and the stories would begin -- about my mother Jody at Baldwin and her brother Tom at Deerfield, and the famous fights between them when they were little (maybe there was hope for my sisters and me after all). The first time Pretzel left them alone, she quickly ran to the store for milk. When she got home, Tom had a bloody nose and his teeth through his lip; Jody had a black eye. (There had been only one cookie in the cookie jar.) Pretzel didn't leave them alone too often after that.
I don't remember her ever wearing pants, and I will never forget her girdle. It was a heroic effort, the morning girdle application. She "dressed for the day" and always wore stockings. She expected us to do the same, refusing to let us wear blue jeans "like the hippies."
Did anybody else's grandmother have a dress code?
Pretzel loved poetry. At her bedside was her version of the family Bible: a copy of One Hundred and One Famous Poems. Pressed flowers, obituaries, and other keepsakes were tucked in between the pages. To encourage our own love of poetry, she paid us to memorize poems by Robert Louis Stevenson, Emily Dickinson, and A.A. Milne. She would have us recite them at her cocktail parties and then we got to pass the hat for loose change. It probably wasn't a big jump when I grew up and passed the hat to TV producers.
When I was four, she proudly stood me on top of a grand piano at a dinner party. Hands on hips, I recited, "I'm a cute little girl with a cute little 'figger.' Stay away, boys, 'til I get bigger." The crowd roared. So did my therapist.
My grandmother wanted to die playing a hand of bridge at the club. She told me towards the end that life was no longer worth living, since she was weak and couldn't even stand up at a cocktail party anymore. If you can't be the life of the party, why go at all?
She wistfully noted all the firsts in the family, good and bad. My generation provided the first Phi Beta Kappa, the first actress, the first divorcee, and worst of all: the first Democrat. Pretzel was a die-hard Republican. When I joined three actors' unions, she called me a "card-carrying Communist." I never really knew if she was kidding.
But when I looked through One Hundred and One Famous Poems after Pretzel died, I discovered that she had kept the first Screen Actors Guild membership card for her namesake, Geraldine Leer. Maybe she really didn't mind after all.
Later that day at her funeral, I recited the poem she loved so much:

Crossing The Bar -- by Alfred Tennyson

Sunset and evening star,
And one clear call for me,
And may there be no moaning of the bar,
When I put out to sea.
But such a tide as moving seems asleep,
Too full for sound and foam,
When that which drew from out the boundless deep
Turns again home.
Twilight and evening bell,
And after that the dark!
And may there be no sadness of farewell,
When I embark;
For tho' from our our bourne of time and place
The flood may bear me far,
I hope to see my Pilot face to face
When I have crossed the bar.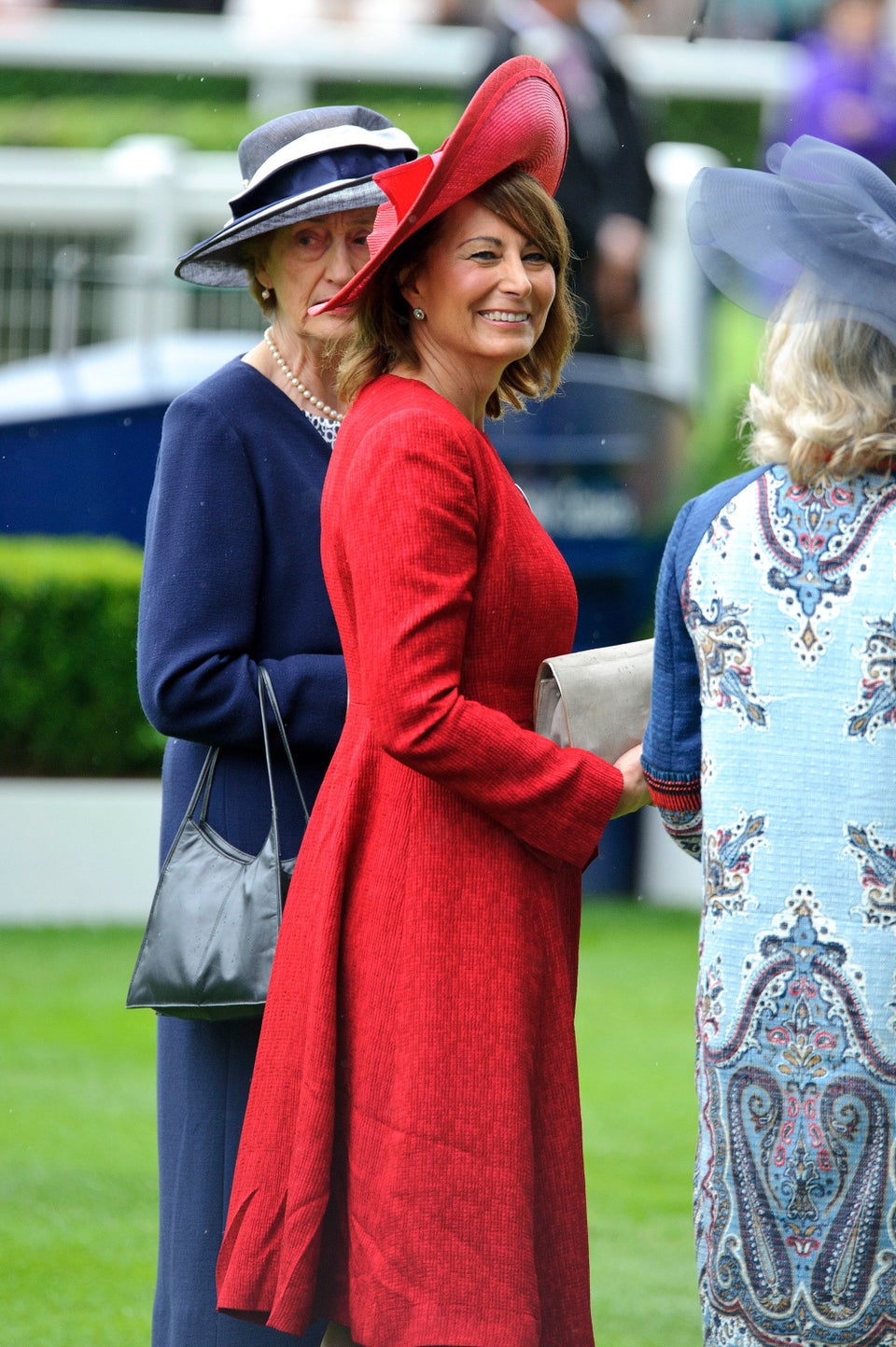 The World's Most Glamorous Grandmothers