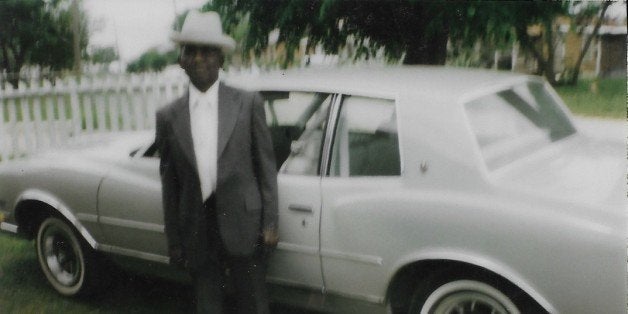 This piece is by Tamron Hall, co-host of Today Show and host of MSNBC's NewsNation

I often joke that I am a country mouse in the city. They say a joke is funny because it is based in fact. Little of my "country mouse side", as I call it, is visible today. When you watch me on the "Today Show" or "NewsNation" it's probably the last thing you would say about me. Long gone are the days I would play in front of my grandfather's home in Luling, Texas with little more than a stick and a water hose to cool off in the hot South Texas sun.
In Luling our streets were unpaved until the eighties. Sharp white stones that crackled under the weight of cars passing were my playground. My grandfather's shotgun home painted grey and trimmed in a light pink was the standard for the neighborhood. The backyard had no fence and there was a huge propane tank in the back. The tank was used as a hurdle and fake horse by my cousins and me. It was the most basic childhood you can imagine, yet it was all mine and all things were perfect. Each summer and nearly every holiday this tiny slice of Texas was my heaven. At the center of it all was the man who picked me up from the hospital wanting my name to be Margaret Mae Hall- the name a few close friends still call me to this day!
The man who drove me and my mother home to that shotgun house was not my father. It was my grandfather or as I called him my "Paw-Paw"- yes, that's how you say it, Paw-Paw.
His name was Louis, born in 1901 in Gonzales, Texas. My mother was the baby out of 10 children. My grandmother passed away when she was just 10 years old. Her father, my Paw-Paw, would become her father and mother, a single parent. He never remarried and raised my mother alone. Then I came into the picture. When I went home that day as an infant, he was there. My parents were married, but my biological father was young and perhaps not ready. It was my Paw Paw who took me to get my first baby shots without my mother who he insisted stay home to recover. He provided my first home, that little shotgun place on the edge of town. He would sit me on his knee and feed me my first meals. No not baby food or formula. I was eating mashed sweet potatoes and anything he could make into something I could digest. My sweet tooth was a problem even then! My mother still laughs as she shares with me how my lips would smack after every bite of goodness. I learned to love food with him and became a true foodie.
When my parents finally moved from Luling my mother tells the story of how my heartbroken PawPaw begged her not to leave. We moved just a few hours away from him, but I can't recall a single holiday without him.
My grandfather was a true patriarch. Our family centered around him. This man with only a second grade education could not read, but his business savvy was well respected. He knew how to make the little money he had go a long way. He worked as a BBQ pit master until he was 84 and was even featured in the local paper when he retired. He is quoted as saying "I don't want to stop working even now. If I work, I am happy".
I think about him often when people ask how is it that I host and work on so many shows. I get that work ethic from him and he passed it along to my mother. He taught me to expect nothing, but always be ready to help and share what you have with others. Before getting the title of BBQ man he was a share cropper and picked cotton. In that article on his retirement he also said "I worked everywhere you put me. I've always had a job." My eyes right now are filled with tears thinking about this little boy who had to leave school to help his family survive. I never heard him say he regretted a single thing.
After he retired my Paw Paw came to live with us. I was in high school by then and he was amused at how I talked on the phone all night with friends and laughed so loud it would keep him up at night. I often think of him when I belt out a big laugh on the "Today Show." What would he say?
When I got my first car he told my mother he would stay awake until he saw my headlights flash through his window. One day we hatched a plan to escape. We both wanted independence. I was a rebellious teen and he was craving the life he was no longer able to live alone. He walked to my room and dangled the keys saying let's go after I had just had one of those teenager arguments with my parents. We didn't make it out of the driveway, but we were ready to go.
I could go on and on about him. I know my mother misses him dearly. She was there as he said farewell to this part of his journey. I was away at college. I remember crying so hard I thought I was going to blackout. There was this one moment I've shared with only my mother until now. I felt a cool breeze in the room. he smell of the ointment he used to treat his arthritis filled the air. I felt his energy and his love and in a way I can't describe to you. It was real and it confirmed he will always be with me. The lessons he taught me never die. They shape me and keep me balanced when I feel insecure.
On Sunday, Sept. 7, the day we remember grandparents -- those still here and those gone -- I can say with certainty this country mouse was raised by an honorable man grounded by his faith. He believed I could be here. He knew I would be here. It's an incredible bond we share with grandparents. I am lucky to have told you about mine.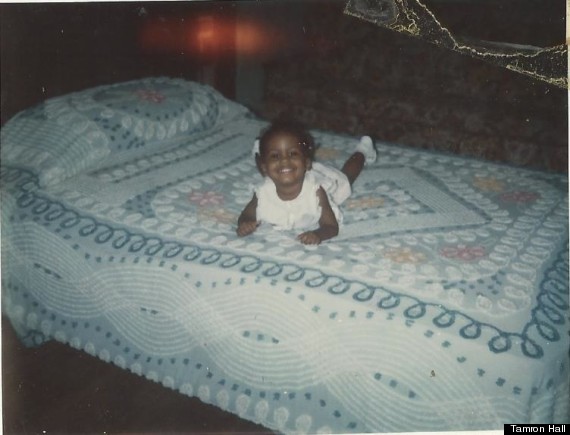 Calling all HuffPost superfans!
Sign up for membership to become a founding member and help shape HuffPost's next chapter
BEFORE YOU GO
PHOTO GALLERY
Grandparents Day 2014