 The arrival of a bouncing baby boy or girl can set expecting grandparents' minds a-whirring, wondering what the new bundle of joy will call them. New grandparents -- who may not feel like they look or feel old enough to be one -- often balk at the idea of being called "granny" or "grandpa." Celebrity grandparent Goldie Hawn eschews the term entirely, coming up with an entirely different endearment: "Glamma." Gwyneth Paltrow's mother, actress Blythe Danner, did the same thing -- she wanted her grandchildren to call her "Woof" (Apple and Moses landed on "Lalo").
We asked readers what their grandchildren called them, and the answers ranged from the traditional to the adorable -- but they were all made with love:
"Nenah -- my grandson named me." -- Rosanne Awbrey
"My kids don't have kids yet... But when it happens, it will be Bella." -- Priscilla Renteria
"Lil Adam calls me grammy!" -- Kathy Phelps-Davis
"Gigi and Grandpa!" -- Lynn Rogers Viater
"Someday I want to be called GmaJ. My kids say no grandchildren for me!" -- Joan Scaringe Monson
"Grammy. My sister is MeMe." -- Carol Miletti
"Nanie (pronounced nonnie)." -- Pam Duoba
"Nana! It doesn't seem to sound as old as grandma. I'm too young for grandma." -- Tracie Lowe Davis
"GG... Started out as Gorgeous Gram, hehehe." -- Darlene Farnsworth
"Gramma and papa. The sweetest words ever!" -- Kt Burt
"I'm plain old Gramma and thrilled to be so (it's so easily said!). My husband was dubbed PawDad, which is pretty darn cool, I think." -- Grandma's Briefs
"Gramma Julie but I wish they called me Glamma!" -- Julie Schulman DeLuca
"Currently she calls me Gaga." -- Debra Naporlee Midas
"I am known by our three grand-children and one great-granddaughter [as] 'MOMMIA.' Being of Italian heritage, I wanted to be known with a title sounding Italian." -- Rose Marie Sparacio-Walcutt
"We're teaching him Nonna -- [I'm] too young for the 'G' word." -- Samantha Seegull
"PAWPA." -- John E. Sowell
"Crazy or craze ... cuz (sic) i'm crazy about them, so they call me crazygrama!" -- Diane Daly
February 21 at 2:20pm · Like
"I had a great grandmother we all called LITA. Short for abuelita or, in Spanish, dear little grandmother." -- Irene Madrid
"I'm just plain old Grandma... but my kids called my parents Boppa (my son's pronunciation of Grampa) and Delpha (my Mum's real name). It stuck for the rest of their lives." -- Ruth Marie Newton
"I am Granny! My husband is Poppo." -- Kathy Bevan
"Mom-mom" -- Christina Anderson
What do your grandchildren call you? Or if you're not a grandparent yet, what do you want to be called? Tell us in the comments.
Before You Go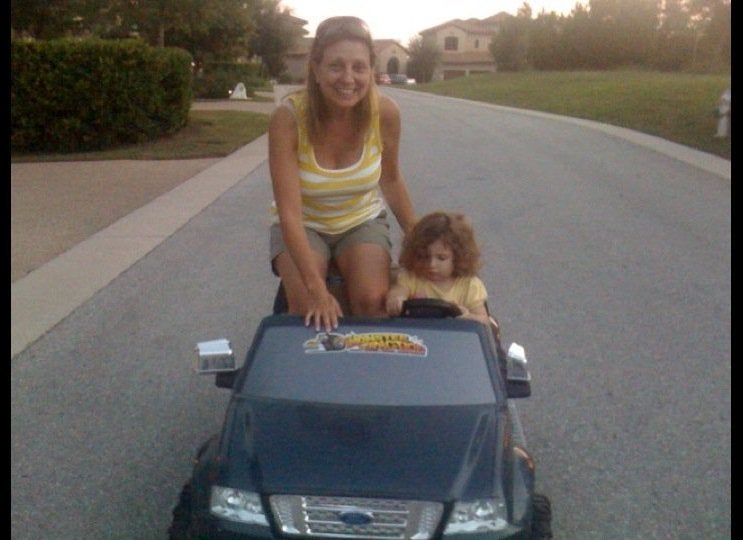 Grandchildren
Popular in the Community