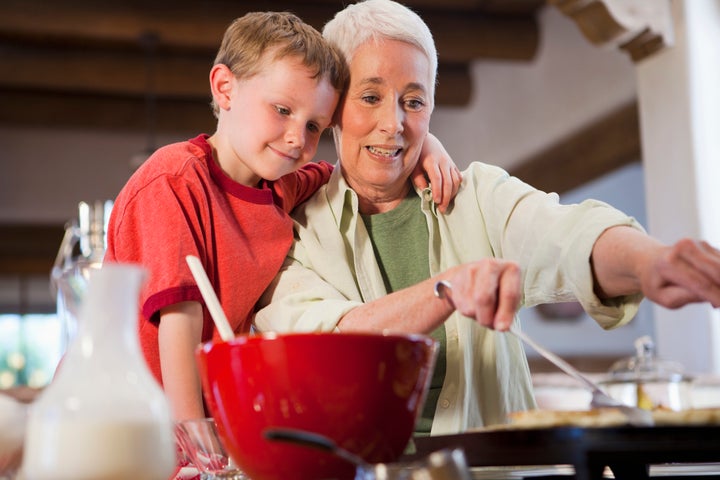 (Huff/Post50 is celebrating Grandparents Day, September 9, with a series of special stories and essays.)
Some 60 percent of grandparents served as caregivers to their grandchildren over a ten-year period, and of that group, a whopping 70 percent offered care for two years or more, according to a new study from the University of Chicago based on a National Institute on Aging survey of more than 13,000 people age 50 and older.
"Our findings show that different groups of grandparents are likely to provide different types of care," noted Linda Waite, sociology professor at the University of Chicago, in a statement. "Importantly grandparents with less income and less education, or who are from minority groups, are more likely to take on care for their grandchildren." Waite's findings appear in the September issue of the Journal of Family Issues.
Census data show that 8 percent of grandparents share a household with a grandchild, and 2.7 million grandparents provide for the bulk of their grandchildren's needs. That's up from 2.4 million in 2006. Separately, a Census survey found grandparents are also the primary provider of child care for 30 percent of working mothers with kids younger than five.
All of that support is not easy for grandparents, some 60 percent of whom are also in the workforce, according to the Census. Waite notes in the paper that social services are increasingly leaning on family members to step in for parents who can't care for their children, which has implications for public policy.
"Day care assistance may be particularly needed by middle-aged grandparents who are juggling multiple role obligations — as parent, a grandparent and a paid employee," Waite wrote.
In her research, Waite found that African-American and Hispanic grandparents are more likely than whites to begin and continue a multi-generation household or start a so-called "skipped-generation" household in which the child's parents are not present.

Grandparents with higher incomes and more education were more likely to provide babysitting, and those who were married were more likely to begin and continue providing childcare. But it's the grandmothers who step in more often than grandfathers.
Even if they are not primary caregivers, grandparents are increasingly providing financial support, according to a separate study released this month by the MetLife Mature Market Institute in conjunction with the nonprofit Generations United.

Some 62 percent of grandparents have offered monetary help to grandchildren over the past five years, averaging $8,289 -- mostly for investments and education, the study found. The economy is the driving factor: 43 percent of those surveyed cited the Great Recession as the reason for their financial support.
Check out our slideshow below of readers with their grandchildren. If you'd like to add your own special moment, email a photo and description to SayItOnHuffPost50@huffingtonpost.com.
Before You Go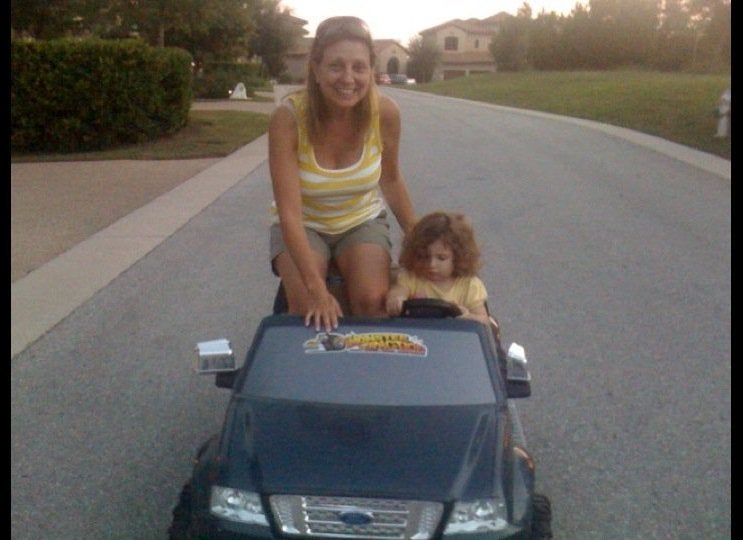 Grandchildren
Popular in the Community