Dave Tomkins, the photographer who quit his job to travel the world in hopes of recreating his grandfather's photos, has finished his heartwarming trip after a month and a half.
The hardest part of the journey, Tomkins told HuffPost Travel via email, was taking the actual photos. "When you take the shot it looks identical, but it's really telling when you drag it in front of the old photo in Photoshop," he added.
And while some photos, like the one taken from a train in Interlaken, were tough to nab, locations like St. Marks in Venice where easier to shoot. However, Tomkins said "Grandpa's lighting and end results were always better." (Awww!)
Venice appeared to have a special spot in Tomkins heart after the trip, for more than just St. Marks. "The best bit was the dinner I had in Burano, an island just outside of Venice. It's in Photo 06 -- the only one Grandpa is in, and I was able to sit where he sat." Tomkins got to eat and drink with the owners and look through old guest books that people have signed since the 40s. Though he didn't find Grandpa's signature, after his evening he "left the restaurant, went around the corner, put the camera on the ground, hit record and did a tiny happy dance."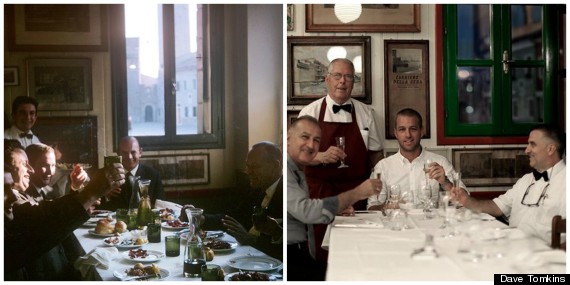 We think that's the perfect example of a trip well-taken. To see the rest of Tomkins photos of "The Trip," take a look at his updated website and read the original story about the trip below.
The beginning...
Dave Tomkins has embarked on the trip of a lifetime, all thanks to his grandfather's old photos.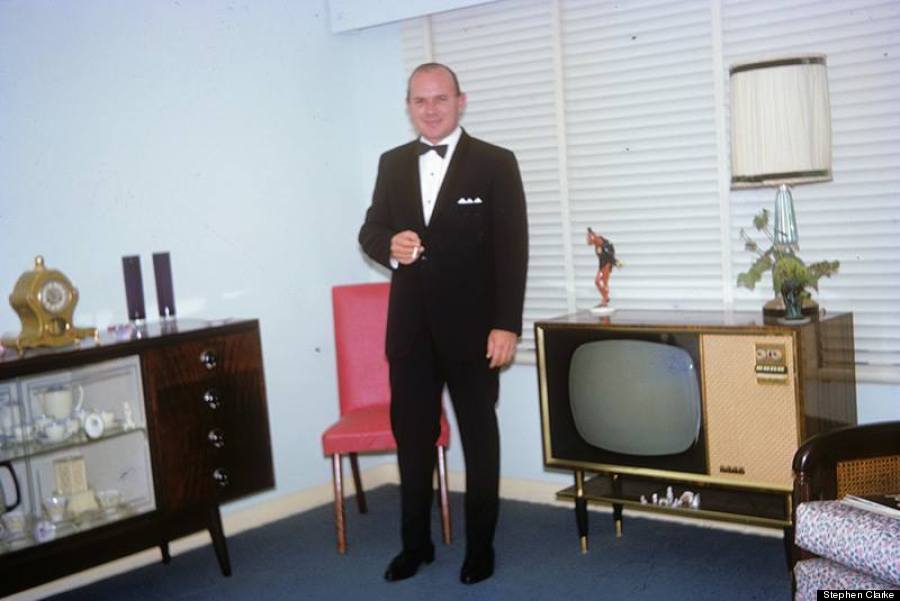 Stephen Clarke, "Grandpa."
One of Clarke's photos identified as Bern, Switzerland.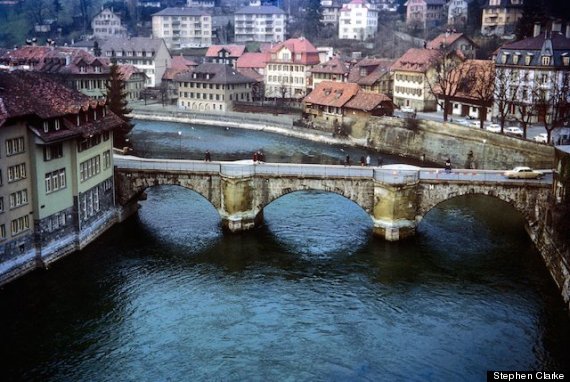 When his grandfather passed away last year, Tomkins got serious about figuring out the photos' location and made a website, Grandpa's Photos, which asked users to help name the locations so he could retrace his grandfather's steps.
In an interview with HuffPost Travel, Tomkins said he was overwhelmed by the incredible response he's received. Tomkins has been able to identify the location of nearly 80 percent of the photos, thanks to the kindness of strangers (some of whom, he estimates, have spent 20 hours digging). People have sent in their own photos, submitted Google Maps links, searched airplane registration notes and even looked up 1970s plane info to help find the locations.
Last Tuesday, Tomkins left New York with an itinerary similar to the one his grandfather once followed, with plans to trek through Switzerland, Italy, Portugal, Spain and China. He intends on conducting interviews and filming his trip while he "chases photos" through September, before returning to his native Australia. As he stated on his blog for Peta Pixel, his goal is "to prove Grandpa was a great photographer, even if he's not here to see it."
Below are some of the places that have already been identified or are on the itinerary for the trip:
Users suggested this photo was on the way to Northern Italy, possibly near the Alps.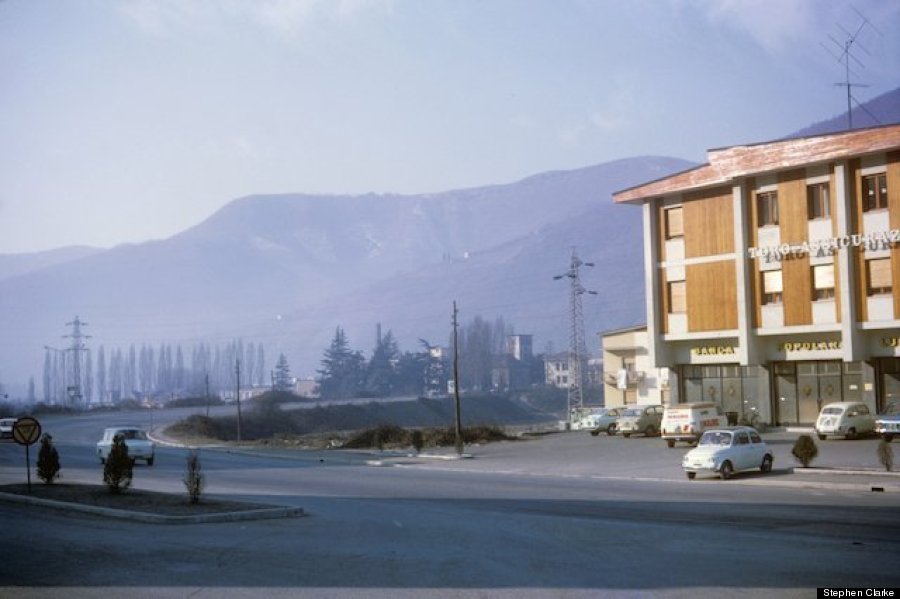 Interlaken West railway station in Bern, Switzerland.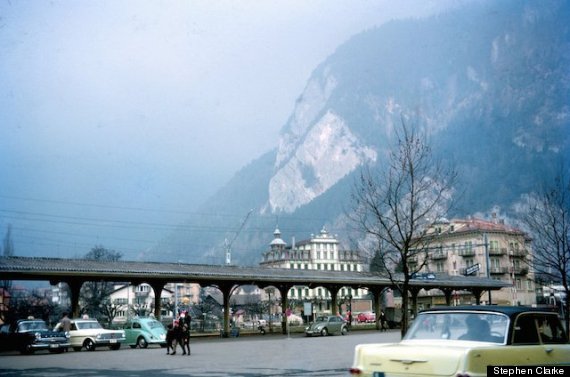 25 de Abril Bridge in Lisbon, Portugal.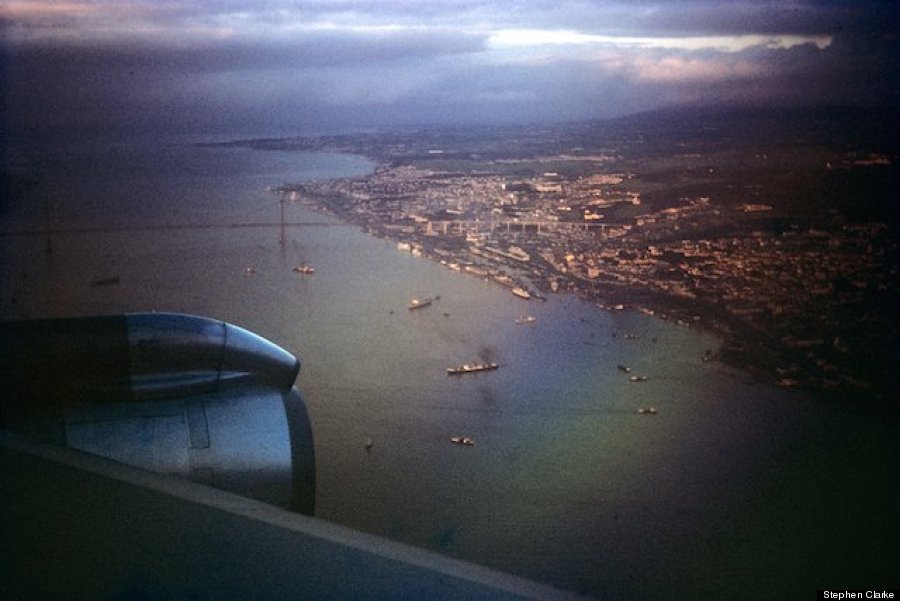 The Peak, Victoria Peak, Mount Austin, Hong Kong.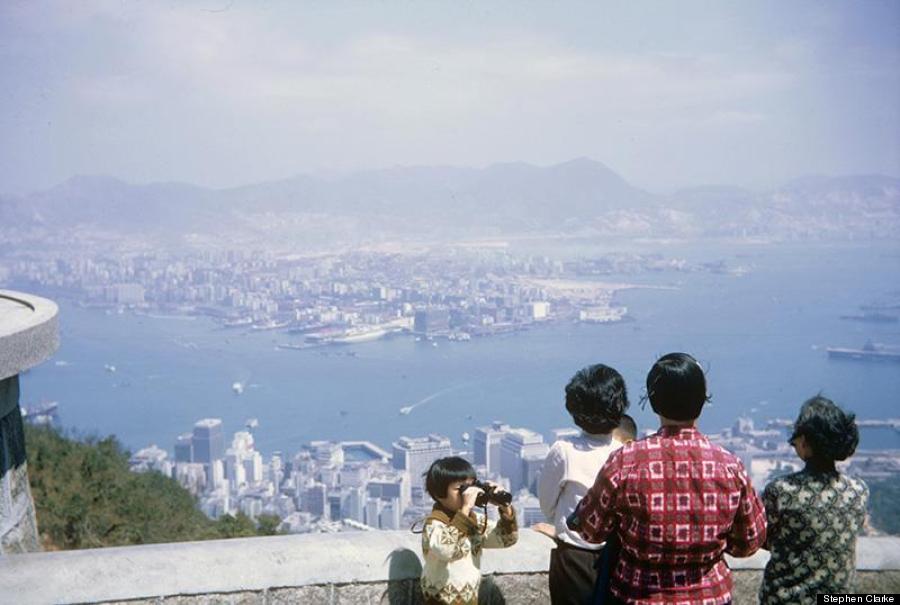 JFK Airport, New York. Eero Saarinen building, taken from a pedestrian walkway.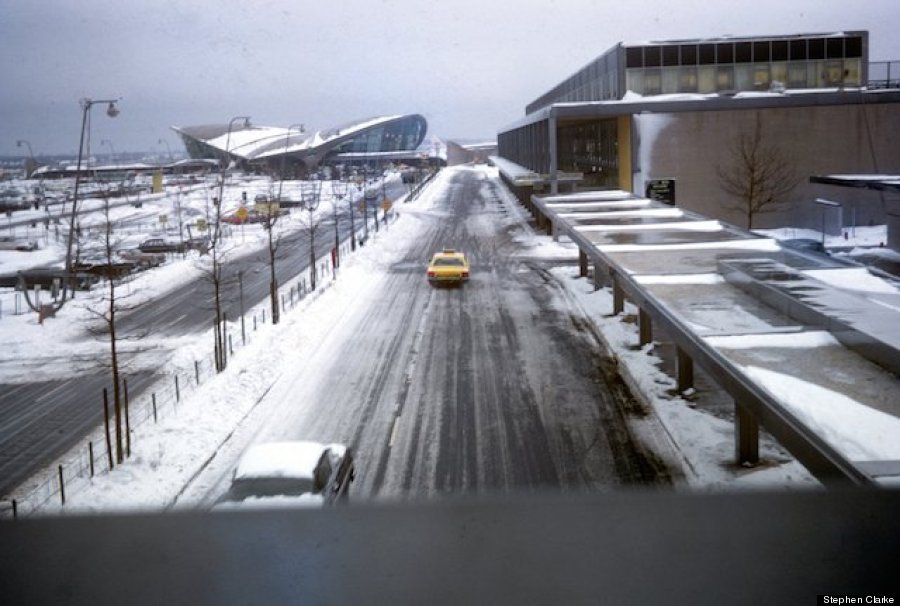 Interlaken West railway station in Bern, Switzerland.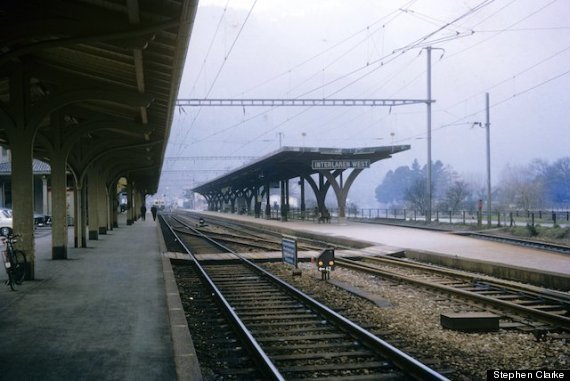 Top of the Empire State Building, New York, looking toward the West side.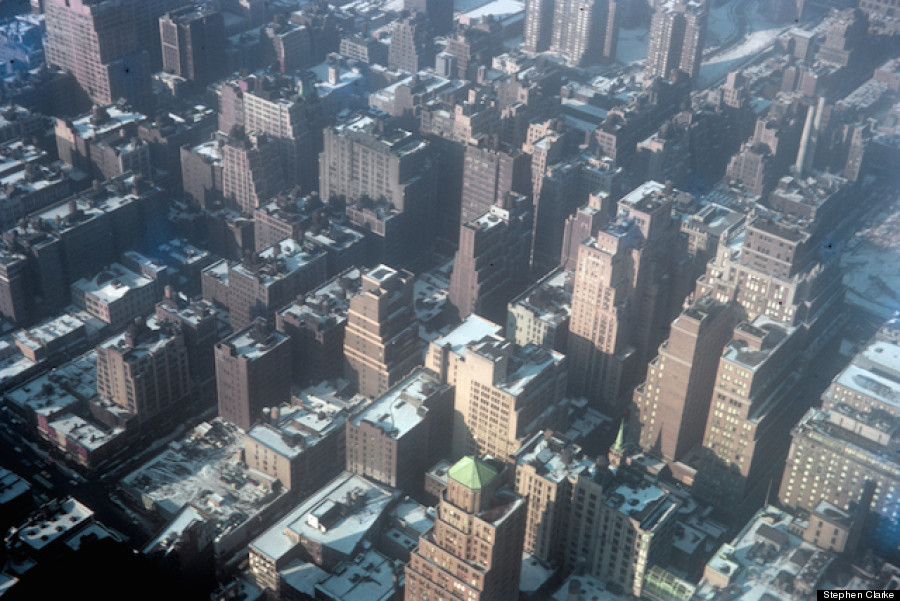 San Paolo, Venice, Italy.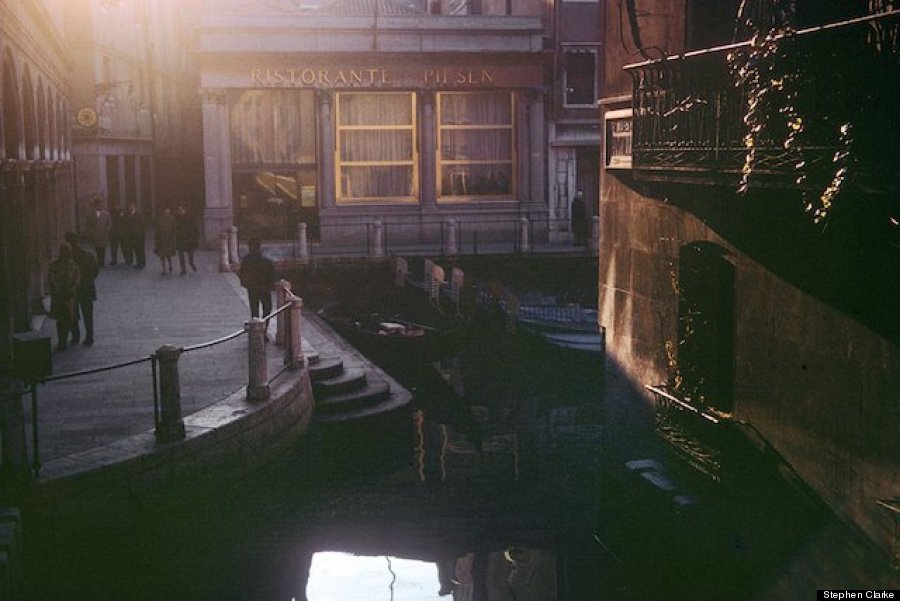 Amusement park in Tibidabo, Barcelona, Spain.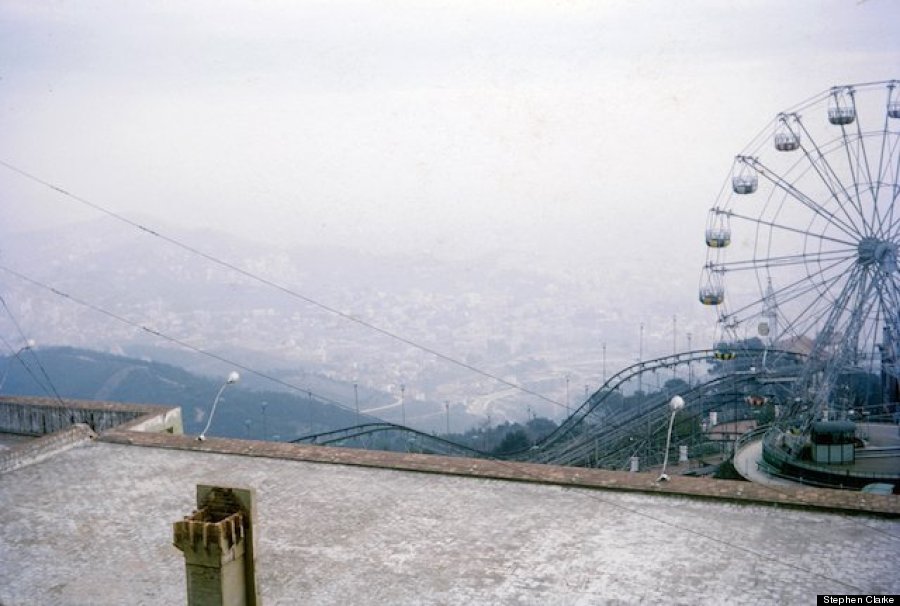 Top of the Empire State Building, New York City, New York.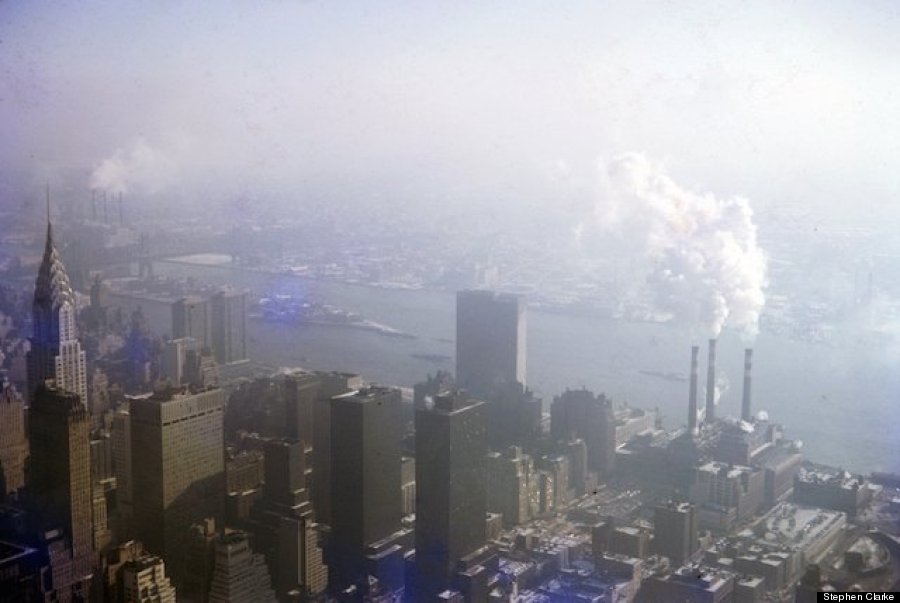 Grandpa eating at what may be the Piazza della Cisterna in San Gimignano, Italy.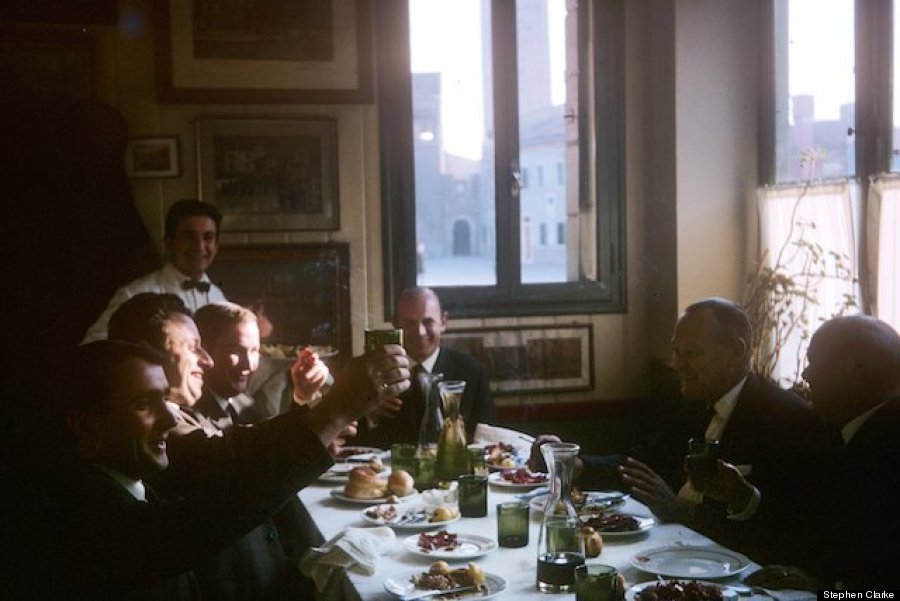 Unidentified, "Photo 80."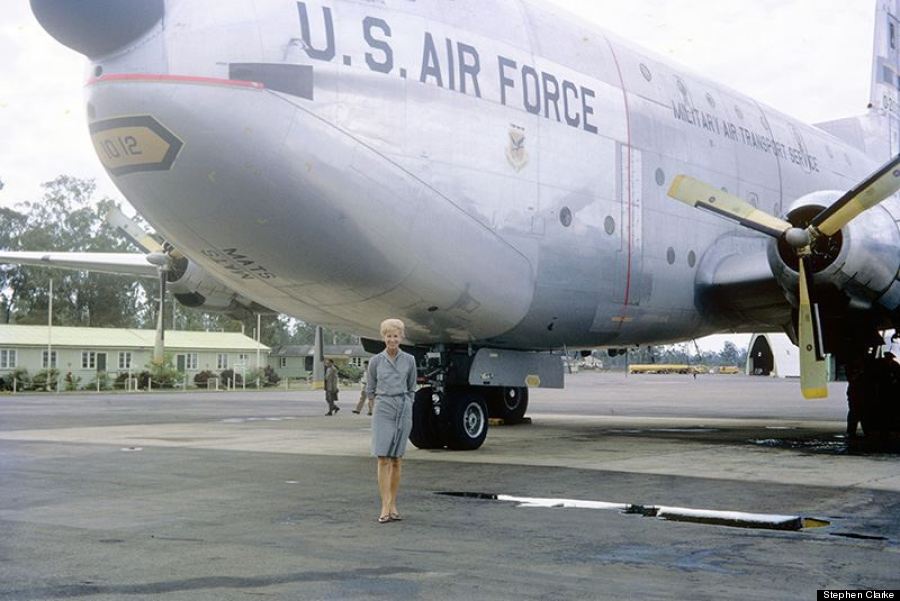 To see more of Grandpa's photos, see the slideshow below.