Mother knows best? Not on gran'pa Victor Muriel's watch.
The charming Puerto Rican grandfather lends his voice to HBO Latino's web series "Gran'Pa Knows Best," which was inspired by the hilarious and long-winded voicemails Muriel would leave his grandson, William D. Caballero.
In the heartfelt comedy, Caballero fuses together real audio from his gran'pa's voicemails, giving advice on everything from junk food to rap, and brings them to life using a 4-inch 3D printed likeness of the soon to be 88-year-old Muriel. The series is interactive, with viewers sending in questions or topics for gran'pa to tackle.
"Gran'pa Knows Best," which debuted in 2015, is releasing its second season on Friday via HBO Latino, HBO Go and HBO Now. In the 15 new episodes, the audience will get a better sense of who Muriel is through anecdotes like how gran'pa gets out of a traffic ticket and an explanation of how gran'pa went blind.
Caballero, who thinks of himself as a "multimedia storyteller who tells big stories using small figures," explained how the web series comes together in a recent interview with The Huffington Post.
Read our interview with the creator of "Gran'pa Knows Best" below: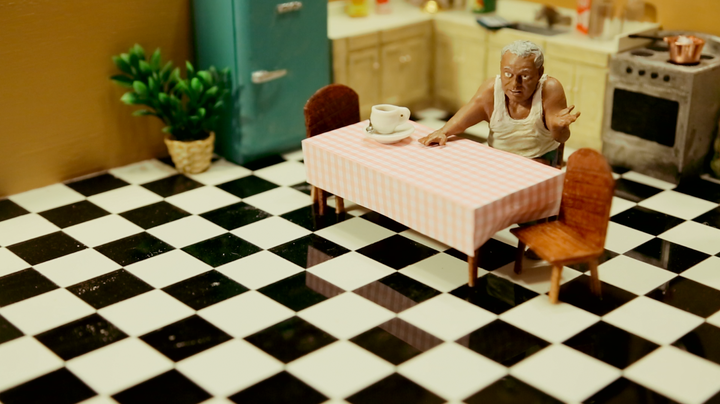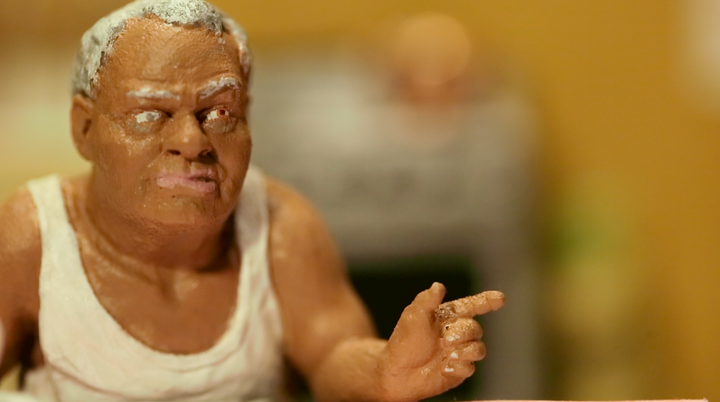 What was it about the voicemails your grandfather sent you that made you want to turn them into a web series?
Since I moved back to New York City for college, my grandfather, who still lives in North Carolina, has left me a ton of hilarious voicemail messages. I knew for a long time that I wanted to do something creative with them, and the answer came to me in 2013, with the discovery of 3D modeling/printing. It provided the perfect aesthetic for Gran'pa's authentic audio.
Was your gran'pa, Victor, always on board with participating in the series? Do you think he understood the magnitude of HBO?
My gran'pa has always been there to support me in my projects and creative endeavors. He used to drive me to the library when I was very young, and would wait in the car. He's very stoic and has always been a bit underwhelmed [by] things, even when hearing good news. When I told him about his show airing on HBO, his immediately reaction was, "Oh... that's nice... did you walk the dogs today?"
Gran'pa has a lot of great advice, but what's the most important thing he's taught you personally?
My gran'pa has always taught me to "never forget about the family." There's only one other college-educated person in my family, so when I visit home, I sometimes feel like an outsider that can't really relate to my cousins or aunts. I remember and cherish his advice, because it shows me that while we are different, we all share a unique bond with each other.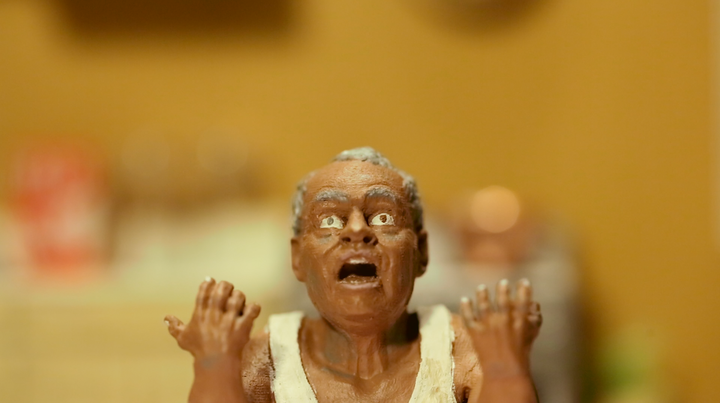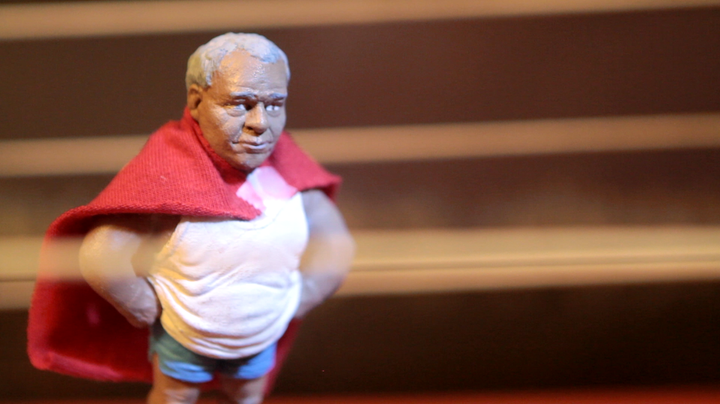 What impact do you hope his advice has on your audience?
I hope Gran'pa makes everyone aware of their own special bonds with their grandparents. I love it when white, black, Asian, etc. viewers tell me, "Wow! Your grandfather reminds me of MY grandfather!" It's perhaps the best compliment I could possibly receive.
"Gran'pa Knows Best" is special not only because it features your grandpa but because of how you illustrate it with 3D printed miniatures of Gran'pa. Can you tell us a little bit how you produce the series?
Chang Kim, the 3D modeler, creates each Gran'pa pose in the computer. These are later 3D printed by Seth Burney, who also created the kitchen set. Then [Gran'pa is] hand painted by either myself, my wife Kate Keisel-Caballero or my friend Amy Yamashiro. Actually, EVERYONE seems to help in the painting of Gran'pa, including our producer Elaine Del Valle!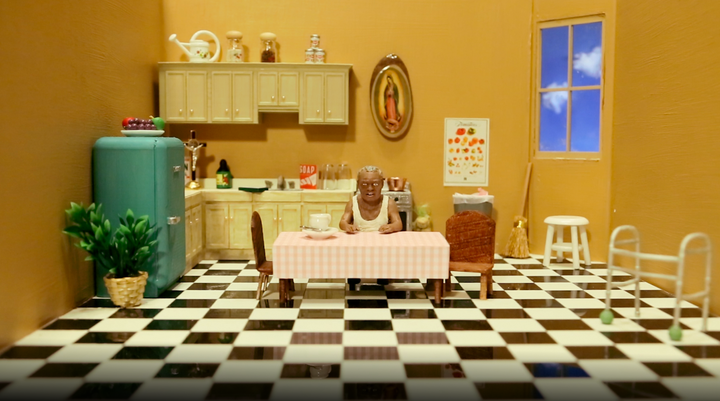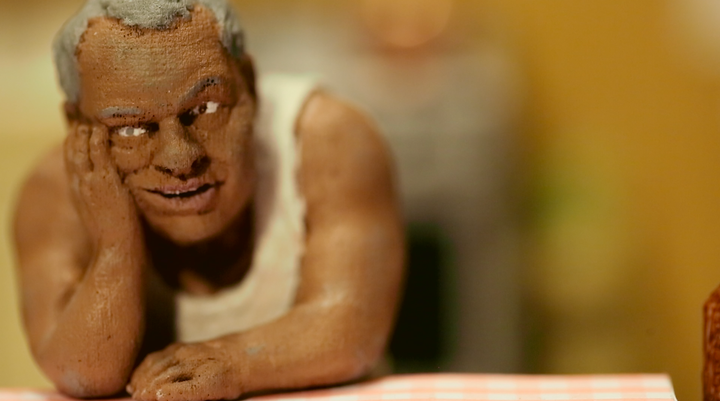 What is the 3-D printing process like?
The figures are modeled on a computer, and then printed in polymer resin, which is a liquid that hardens. The poses each take about 5 hours to print. Then, each one is painted by hand using a variety of acrylic paints. All in all, each Gran'pa pose is the result of about 24 hours worth of manpower.
Wow, how many poses do you have for Gran'pa?
We have around 40 poses of Gran'pa in a variety of expressions.
You once mentioned you'd be adding Gran'ma into the mix. Can we look forward to seeing her in 3-D figurine action soon?
We're currently working on a short film for festivals that features poses of Gran'ma alongside Gran'pa!
What are you most excited about for season 2 of "Gran'pa Knows Best"? I'm most excited about what the fans' reactions will be, as well as introducing the new fans to the project. I hope we get people to offer us more questions, because who knows, maybe there will be a Season 3?
Watch an exclusive behind the scenes look at the making of "Gran'pa Knows Best" in the video above.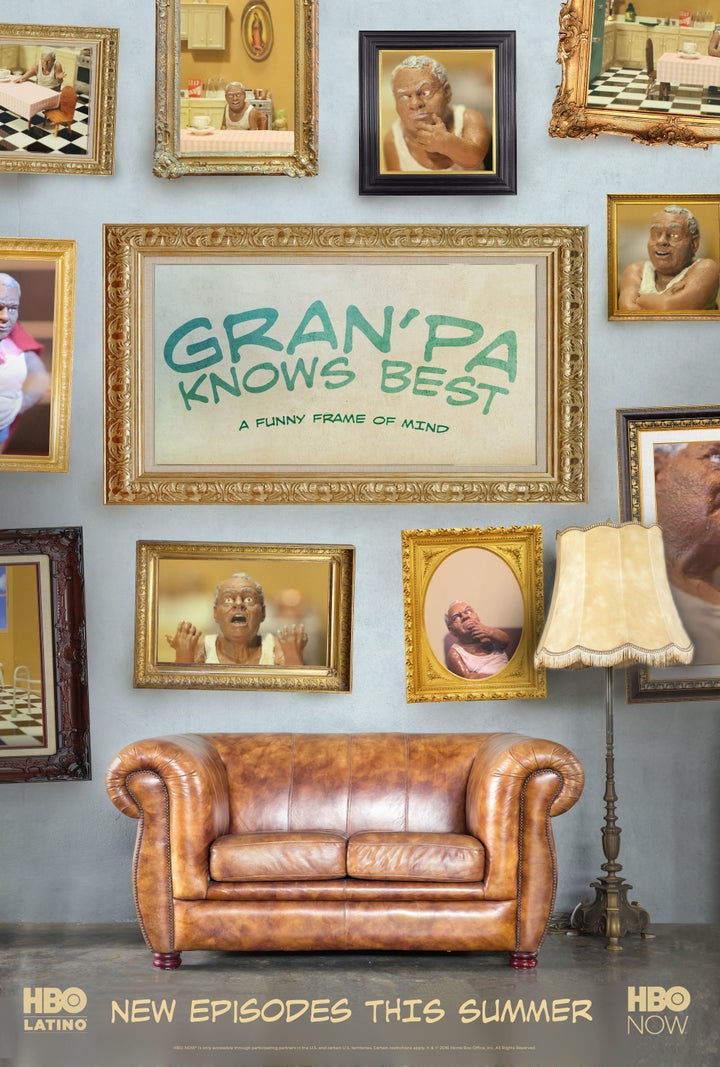 Season 2 of "Gran'pa Knows Best" premieres on HBO Latino on Friday, June 17.
Before You Go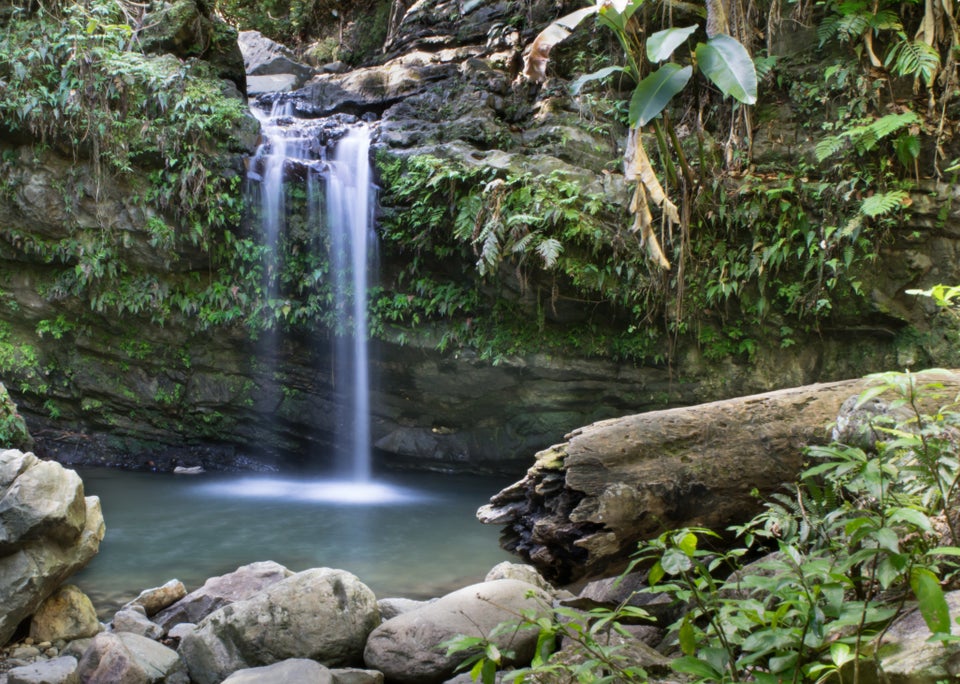 10 Things You Didn't Know About Puerto Rico