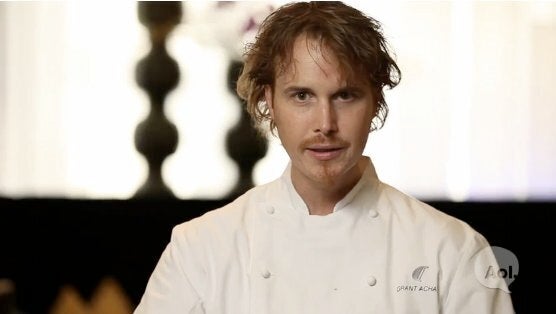 "I think the cuisine we do here at Alinea is oftentimes misunderstood," says chef Grant Achatz. "It's not about being buttoned up in a tight tie and sitting upright with great posture. It's about kicking back and remembering your childhood and laughing with your dining companions and having fun."
Grant Achatz's food can be hard to describe. When fine dining meets whimsy, people aren't sure what box to put it in. Perhaps that's the problem in the first place -- labels are restrictive. "We describe our cusine as progressive American because basically we are trying to think forward. We are trying to use all the tools available to the modern chef and create an experience that is evocative. Something that tells a story and people are willing to sit there for four hours and enjoy."
Achatz's forward-thinking includes thinking beyond the plate and serving unexpected dishes such as an edible balloon. Learn more about his philosophy, and see some of Achatz's "progressive American" dishes in the clip below.
Related