There are some that operate under the fantastical notion that the world is comprised of mostly good people. I myself have not always been under such an impression. But then, I find someone like Grant Guess and he makes me believe that not only are there plenty good people in this world, but that such people are spreading their goodness to all, making pessimists like me take one big gulp of humility.
Twenty one years old from Kentucky, Grant is a third year student at UCLA. Despite his age and circumstance, one would be blown away upon meeting him with his old soul and charismatic presence. He is smart, kind, and eternally positive -- a nice young man by all accounts. What sets him apart though, is his unfettered determination to make a difference in this world, and more importantly, his initiative and success thus far in accomplishing just that.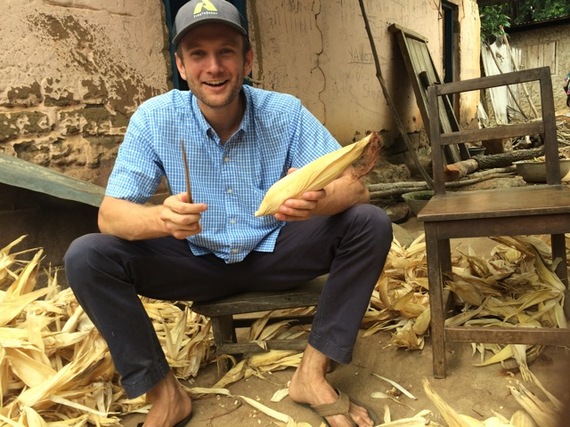 As a sophomore in college, Grant felt as though he wasn't doing enough in this world. Wanting to do more and wanting to give more, he did the simplest thing a person could do: he typed into a search bar. His research online led him to an article published in a journal called "Outside the Circle," a research initiative by Plan International into the rights of children with disabilities to education and protection in West Africa. The article detailed the widespread maltreatment of children with disabilities. The stigma is egregious, with discrimination extending beyond interpersonal relationships, preventing these children from having any real chance at integration into society.
To read of such hardship struck a chord with Grant. He grew up with a sister with disabilities, and he couldn't help but empathize with the issue. To help me understand how important this was to him, Grant told me that he read of certain Africans communities taking disabled children to their local river to drown and kill them. "What if it was my sister over there?" he asked me, "What if it was my sister who was drowned in the river?"
As he developed a plan to address this issue, he came into contact with a man named Mr. Théo Betevi who is the director of one of nine small schools in Kpalimé, Togo called l'Envol, which educates children with intellectual and developmental disabilities. Initially, Grant applied for a $5,000 grant from UCLA, with the original proposal being an arts festival for Kpalimé's children with disabilities. The art would be created by the students and sold at a black tie gala back in America. When he was denied the funding, Grant decided to spearhead a project of his own. He would find a way, no matter what.
Working with Théo and changing his project idea, Grant finally settled on Project Kpalimé. Grant would travel to West Africa, to the small city of Kpalimé for two and a half months and help build a sustainable livestock farm at l'Envol for children with intellectual and developmental disabilities.
He raised the money himself, and in only 13 days, Project Kpalimé reached its goal of $9,000 on a kickstarter website called Fundly. The money didn't end there though, with Grant successfully raising just over $13,000 in total.
When he finally made it to Kpalimé, Grant was ill-prepared for what a transformative experience lay ahead. It was his first time traveling to Africa, and he was living in an area where the most commonly spoken languages are French, and a regional dialect known as Ewe. He had to quickly adjust to living with a host family of five women and acclimate to a very different culture, all while working to complete what he had set out to do.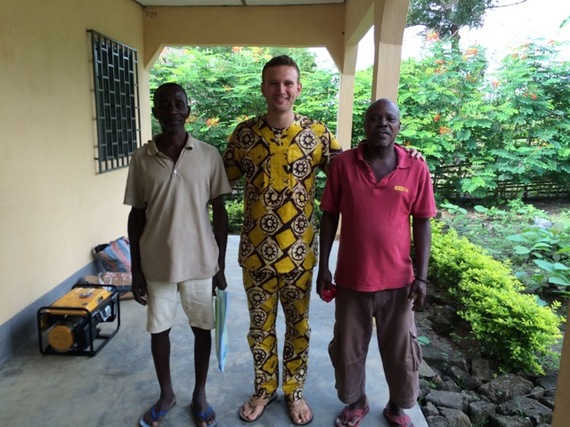 The central purpose of his trip was to build a small structure to house "agoutis" to be raised and then sold at the local market. These animals resemble large groundhogs that are part of the local diet, and the integration of this new livestock would help bring in more revenue for the school. In fact, the agoutis that would be raised on the farm would be its single largest source of revenue. It would also foster a sense of purpose for the children with special needs, empowering them to participate in maintaining the farm.
His project, however, evolved throughout the duration of his stay. The building was increased in size in order to allow for more cages to house more agoutis. The original plan had in mind a building for eight cages, but the final structure accommodates 144 cages along with electricity and a drainage system. Grant also installed WiFi at the school to deliver internet access for the very first time. He donated an iPad to Théo to help him manage the business side of l'Envol, and to aid in the education of the students. Numerous online applications have been proven to be successful in the engagement and education of children with special needs.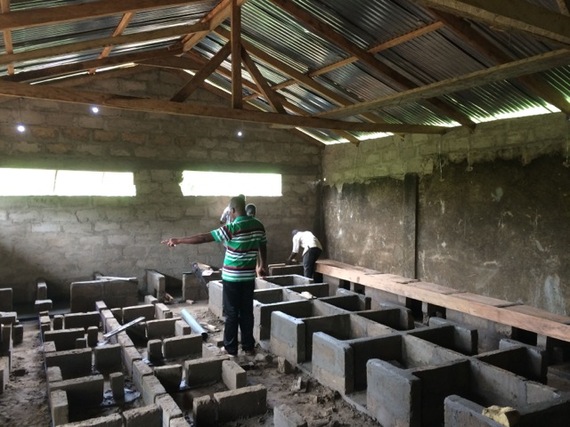 After the completion of Project Kpalimé, the sustainable livestock farm is projected to be able to sustain itself within one year, and be fully autonomous within two. It is projected to provide for one third of costs associated with running the school. But for Grant, there is still more to be done. He plans to return next summer to diversify the farm and even create a social media platform for the school so that other volunteers and donors may help the school and stay involved in its development. Long-term, Grant would like to change the special education system in the country of Togo by making l'Envol in Kpalimé the flagship school for the nine other Envols.
The work he put into the school was a gift to the community he served, yet it was also a gift to himself. He found the time to explore, tracking down a local waterfall and making friends with local volunteers and the host family with which we was living. He experimented, eating boa constrictor and goat intestine. He updated a blog, to inform all of his donors and friends of his work and the project's happenings. Even as ants scurried across his computer screen, he happily wrote home of his stories.
At the end of it all he wrote this: "I know that this summer was the beginning of something bigger than the agoutis farm. I knew that I was going to be impacted by my experience in Kpalimé, Togo, but I did not realize to what extent. If I learned anything this past summer, it is that no matter where you are in the world, everyone, at their very core, is the same. It doesn't matter if you are white or black, handicapped or not handicapped, or whatever else -- we are all people. In Togo, people would continually say, "On est ensemble," the equivalent of, "We are together." The people who said that did not see me as a white volunteer from half way around the world -- they saw me as a person. In their eyes, we were the same."
Sitting in a warm, crowded shop, Grant told me over coffee that he felt like he had only scratched the surface. His project was a tiny one, affecting only small community in a small town in a part of the world few people would ever think of. He felt like it wasn't much, humbled by the breadth of problems he sees facing people every day. In that moment, I felt unconscionably proud; proud to know this person at all, and proud to call this person a friend.
Selfishly, I had asked Grant a long while ago if I could write about him, shedding light both on his project and also on him. You see, it's people like Grant who prove people like me wrong every day. Grant is an example for me, and for us all, of someone who sought out a problem and then took it upon himself to fix it, build awareness and see it through until the bitter end. I wish I was more like Grant. I wish we all were a bit more like Grant.
He understood as well as anyone that we're in this together. On a sunny afternoon in late spring just before he embarked on this journey he justified it all to me: "That's what we are here to do as people -- help each other. At our very core, that is our purpose -- to help each other."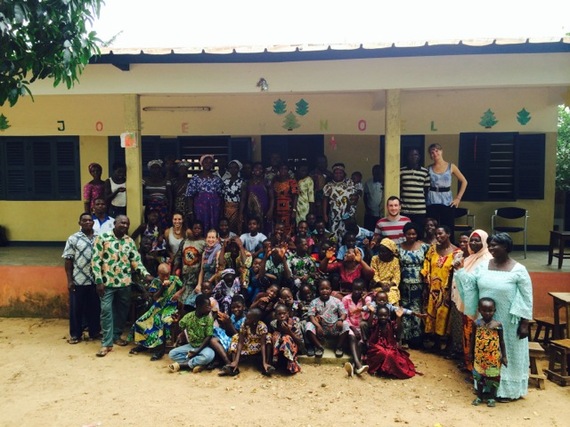 Calling all HuffPost superfans!
Sign up for membership to become a founding member and help shape HuffPost's next chapter