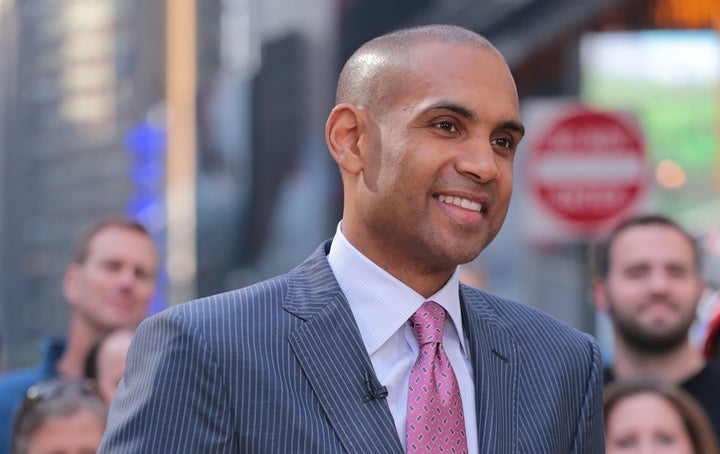 Grant Hill was such a special basketball player that fans once called him "the next Jordan." A two-time national champion at Duke University and the third overall pick in the 1994 NBA draft, Hill earned co-Rookie of the Year honors and seven All-Star selections during his 19-year career.
Unfortunately, Hill's brilliant career was hampered by a series of devastating injuries, mainly to his foot.
As the 2016 NBA season gets underway, the 44-year-old ― who now works for TNT and NBA TV as a broadcaster ― caught up exclusively with The Huffington Post to discuss the league's dramatic stylistic changes, describe why he wishes he could have played today, and explain how young big men are stunted by the changing role of the point guard.
From both a preparation and physical standpoint, have you found that playing and broadcasting share any similarities?
Obviously, there's no physical toll that comes with broadcasting like playing, but there is a preparing for your opponent aspect ― shoot-around, walk through, understanding matchups, the game plan.
So much of being a player is understanding players' tendencies: What is a team trying to accomplish and how can we go about trying to limit them or restrict them from having success? As a broadcaster, whether in the studio or broadcasting games, you have to prep ― you watch tape, you read, you talk to people.
One of the things when I'm calling a game, because I've been around the league so much, I like to talk to beat writers of the local teams. They're really dialed in with what's happening. Part of broadcasting is reading, reacting and explaining what's happening to the viewer at home, but like any kind of test or presentation where preparation is required, it's best to be overly prepared.
Quite frankly, I enjoy that. That's one of the aspects I enjoy, getting into the weeds, preparing for a game, and when you're at the game, it's the closest thing to playing. That's why I like to say it's the best things from playing, but you don't have to worry about the result. You don't live and die by the results like you did as a player.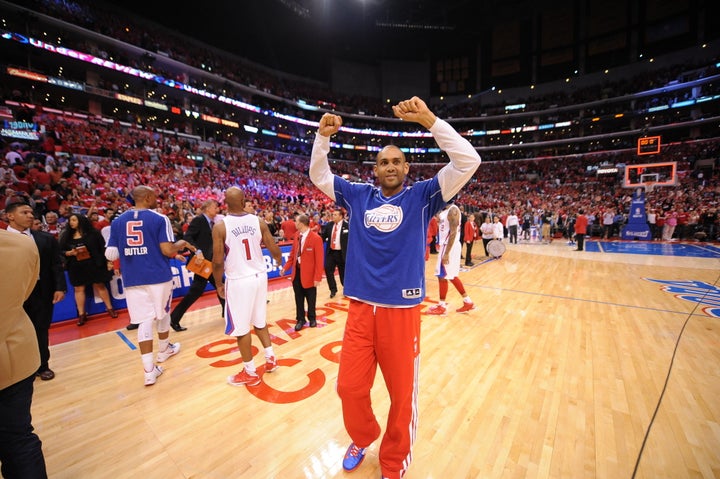 Can you explain the difference between watching film as a player and now as a broadcaster?
I would imagine that a former coach that transitions to television brings that coach's perspective when you start watching tape. I would tend to watch more from a player's standpoint, sprinkled in with coaching. A lot of it, for me, is understanding players and their tendencies. When I was a player, I would watch a team that we were going to play in the coming days: I [wanted] to get a sense from everybody on the court ― what does the point guard like to do? The big guy, what are his tendencies? And you can pick that up by watching tape.
So when you're in the game, even though it might not be your player, you might make a read or you might have seen something ― a tendency from watching film that can help you adapt or help make you a steal or anticipate something. Now, [as a broadcaster], you're doing that in preparing for two teams, as opposed to just preparing for one.
Can you remember another time when the league had such an influx of top-flight point guard play?
No, this is the era of the point guard position. In the mid-'90s, the point guards didn't shoot as much. They ran the offense, and the emphasis was on the big guy and wing players. Now it's a point-guard-driven league, and as a result, point guards have adapted.
Look, to be competitive nowadays, you have to have good lead guard play. You have to have guys that are little that can play with the ball in pick-and-roll, and can also get you a basket and carry the team, and that was not part of the game 20 years ago. That's just part of the evolution, it goes hand in hand with the change in the big guy's role.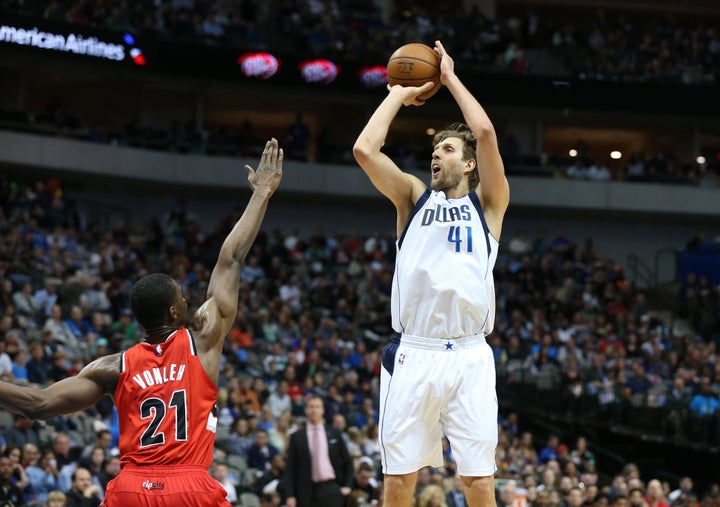 Young big men today are entering the NBA as "stretch" players, far more comfortable facing the basket away from paint than with their backs to the basket on the block.
I think it's the chicken or the egg theory. The style of play has changed, and it has trickled down to the grass-roots level. When I was young, [if] you were tall, you were encouraged to play with your back to the basket. You worked on post moves, and the school of thought was, "If your feet aren't in the paint, you don't shoot." That was the traditional model, but now, as the game has evolved and we've opened the court up shooting more from the perimeter, there's more spacing.
They're teaching big guys to handle the basketball ― to shoot, to play where they're facing the basket. What came first? I think the style of play changed and forced everyone to sort of fit into a box and play that style of basketball. It has changed ― it's a different league, not just at that position, but at the point guard position, perimeter play. And I'm not saying one is better and one's worse, but like anything, things change and evolve, and the style of play in the NBA has evolved to what it is today.
Is it fair then to say the bigs are limited because of the increased scoring role of the point guards?
Yeah, I think to a degree, one could say the style of play 20 years ago hurt the point guard. You still need to have good big men, people on the interior who can defend, who can be in that roll position to be effective. But you don't have to be the dominant centerpiece in this style of play in order to be successful.
Quite frankly, we don't have as many ― the Shaqs, the Ewings and the David Robinsons. You used to have a number of big guys who were really good and effective and you could throw the ball into the block for them 25 times a game, and they could carry you. Part of that is because we're beginning to condition them at an early age to play more out on the perimeter.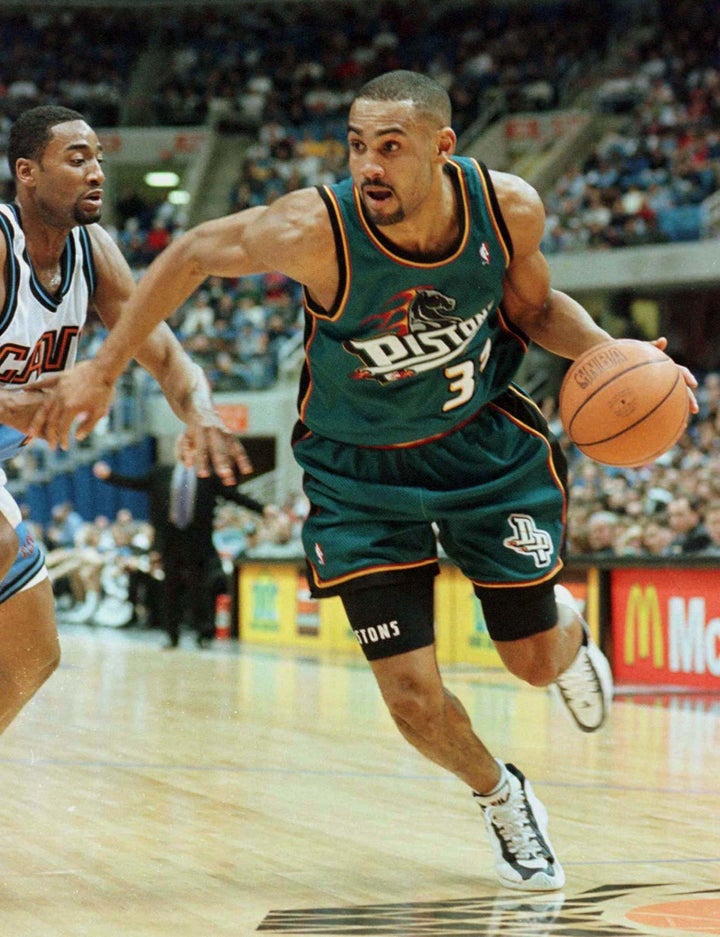 How would you have enjoyed playing in this era as opposed to when you entered the NBA in the mid-'90s?
When I was young in Detroit, my strengths and what separated me was my ability to handle the basketball, and as a big guy, handling the ball like a point guard. To be able to play in this kind of era, I would have loved it. I would have loved to have the ball in my hands, to be a decision-maker, to make plays for myself and my teammates. It's more open, there's not as much physicality.
When I was in Detroit, I was a point-forward. We had shooters out there on the floor, Terry Mills, Joe Dumars, Lindsey Hunter, and there was a lot of screen-and-roll with me. But the possessions per game were down ― we only averaged 89 points. We weren't running up and down the court. We were playing very methodical, defensively grinding it out. Every possession was critical, and it was a wrestling match at times. It was, opportunistically, get out and run, but if you don't have numbers, let's slow it down and let's be very deliberate in our attack.
What insight and knowledge did you gain toward the end of your playing career, particularly when you were no longer a focal point of the offense?
That last year [with the Clippers] was a valuable experience because now I have an understanding of what it's like to be an older player, not playing and dealing with the emotions with retirement on the horizon. But also, we had young guys who weren't playing, so now I'm able to interact and work out with them and just understand the challenges that they went through.
I feel like with the Hawks [Hill is vice chairman of the Atlanta Hawks], I can talk to a guy and in a lot of ways relate to what they're going through, because I've lived many lives as a player. So even that last year where I didn't play was a hugely valuable experience.
Would you possibly be open to a Grant Hill documentary ― perhaps an ESPN "30 for 30" ― detailing what actually went down as far as your career and the way you were deceived regarding your injuries?
I got a story! I think some of what I've gone through and what really happened ― particularly with the injuries and that ordeal four years, five years, and then coming back. There's a lot that went into that and a lot of people don't know what happened. Not to call people out, it's not about that, but to relive what happened.
People ask me, "What are you most proud of?" My career had different phases. In the early part, it was really good, and then the difficult middle part in Orlando and really all that came with that, and the end, where I was able to reinvent myself and find tremendous value and fulfillment from playing more in a complementary role.
When I look back and reflect, there are three different roles, but I'm most proud of going through what I went through and being able to overcome that. That four years, there's a lot that happened. I know when I've spent a good hour or two going through and explaining things, people are like, "Wow, I had no idea."
This interview has been edited and condensed for clarity.
Related
Popular in the Community