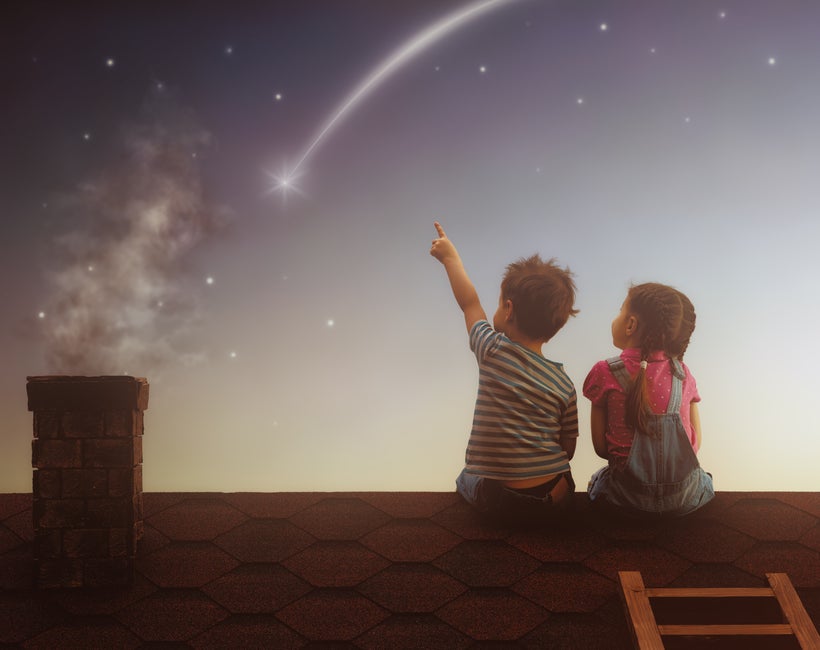 Greg Reid interviews a lot of people. He has been the author/interviewer for 63 commercially published books and as a representative of the Napoleon Hill Foundation, he has access to some of the most powerful and important people in the world to continue the Think and Grow Rich series. A big part of his job is to sit down with these influential individuals and ask them questions about what made the difference for them. What helped them to succeed where others failed? He can pretty much ask them anything he wants to.
Four years ago Greg interviewed Frank Shankwitz, one of the original founders of the Make A Wish Foundation, about the foundation and his part in bringing the whole project about. At the end of the interview he decided to ask one last question. As he got up to leave Greg asked Frank, "By the way, what was your wish?"
"What are you talking about?" Frank replied.
Greg pressed on, "Well, you're the founder of Make A Wish. So what was your wish?"
Frank looked thoughtful and said, "No one ever asked me."
Greg wanted to do something big for Frank. He said, "Whatever your wish is, I'm gonna grant it."
After pausing to think Frank said, "I just want my story to be told so my grand kids know I did something cool."
So Greg asked Frank to sign over the rights to his life and embarked on his mission to make it into a major feature film. The only thing was that up to this point in his life, Greg had never made a feature film. What Greg did know how to do, and what he was extremely good at was finding some of the best people in the industry who know everything about making feature films. He surrounded himself with those people and got to work. Now all of that hard work has paid off and on Monday, Sept 11, 2017 filming for the project began in Prescott, AZ.
Frank Shankwitz grew up in Northern Arizona. He went to grade school in Seligman, then attended both Junior High and High School in Prescott. After high school Frank joined the Air Force and served until he was honorably discharged in 1965. After that he worked at Motorola for 7 years before pursuing a career with the AZ Department of Safety as a Highway Patrolman. After three years he shifted to a 10-man Motorcycle Tactical Unit that operated statewide. It was during his time in the Motorcycle Unit that he learned of a 7-year-old named Chris who was terminally ill with leukemia. Chris always wanted to be a Highway Patrol Motorcycle Officer when he grew up, like his heroes Ponch and John from the TV show CHiPs. But it was clear from his medical condition that Chris would never get the chance to grow up. Frank and his fellow officers moved mountains to make Chris the first and only Honorary Arizona Highway Patrol Officer in the history of the Arizona Highway Patrol. They even put in a rush order for a custom made uniform in Chris' size. They gave him badge, helmet and a small motorized motorcycle so he could drive it through cones and earn his Motor Officer Wings. Chris died shortly after his wish was granted, holding his wings in his hand. He was buried with the full police honors of a fallen officer and Frank Shankwitz lead the procession.
Frank, along with his wife and several others, founded the official Make A Wish Foundation in 1980. Frank was the first president of the foundation as they got their first donations, were granted tax exempt status and granted their first official wish as a new organization. In 1983 the Make A Wish Foundation incorporated and started branches in other cities and states. Between 1980 and 2017 more than 285,000 children with life threatening conditions have been granted wishes by the foundation.
Frank and his wife Kitty currently live in Prescott, AZ and will be on hand for the filming of the new feature film, Wish Man, based on his life. You can learn more about the film at wishman1.com/wishman-movie.
This post was published on the now-closed HuffPost Contributor platform. Contributors control their own work and posted freely to our site. If you need to flag this entry as abusive,
send us an email
.