 There is a flip side to Graph Search: Because Facebook is organizing your public data, it is possible for you to be associated with results you never realized existed or have been taken out of context. Employers, coworkers and general acquaintances are now seeing information that you thought was only being seen by friends and family. Graph Search allows your work place and associates to find results that include you and how they pertain to your job.
As you interview for a new job, will the HR manager make decisions according to what they find on Graph Search? Will a photo and a tag from a friend cost you your job? How about a Facebook page you liked several years ago?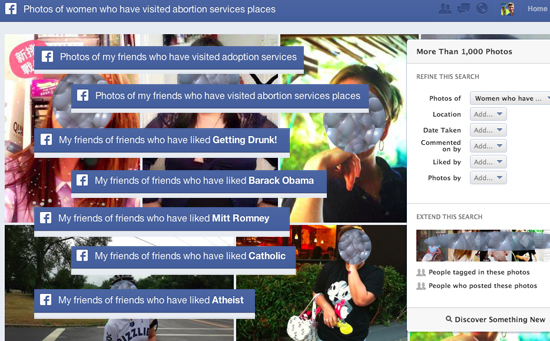 To prevent this from happening, you need to recheck your privacy settings. One section of privacy settings you should check right now is under "Timeline and Tagging Settings" which can be found under "Activity Log" in the drop down on your Facebook profile page. Make sure you are comfortable with who can see your timeline and who can add posts and photos to your timeline. This is where you can make those changes. Turn "ON" to review tags that people add before they appear on Facebook so you don't have someone upload a photo they think is funny, only to have your future employer find it.
Next time a hiring manager wants to add you as a Facebook friend, you might want to wait until you have received the offer or job before accepting their friend request. But even if they are not your friend, it is now easier than ever for any user to find your Facebook interactions unless you stay on top of your privacy settings.
Julio Fernandez is Vice President of Search Marketing & Analytics for SocialShelfspace.com, a marketing agency that combines search engine optimization with influencer outreach to deliver measurable effects.
Popular in the Community