Graphic novels are an interesting medium -- wedged between a standard novel and a comic book, they don't quite fit in either category, but meld the two into one.
Even the term "graphic novel," is a point of contention for some scholars. As comic book scholar and author Gene Kannenberg, Jr. told The Huffington Post, via email, the term graphic novel was "coined independently by Richard Kyle (in 1960's) and by Will Eisner (in the 1970's) [as] a long-form book in comics form which stood on its own literary and artistic merits, not on a franchised commodity. Those types of graphic novels are out there, but so are a lot of long superhero stories under the same banner."
For Kannenberg, the term "is more of a marketing term than anything else."
With the release of "The Dark Knight Rises" today, we decided to go the opposite route and research some graphic novels that don't encompass the larger franchised superhero comics and have been compelling enough to score a Hollywood script.
Check out our list of those and other notable-but-unexpected graphic novel adaptations in the slideshow below, and be sure to let us know what we missed in the comments.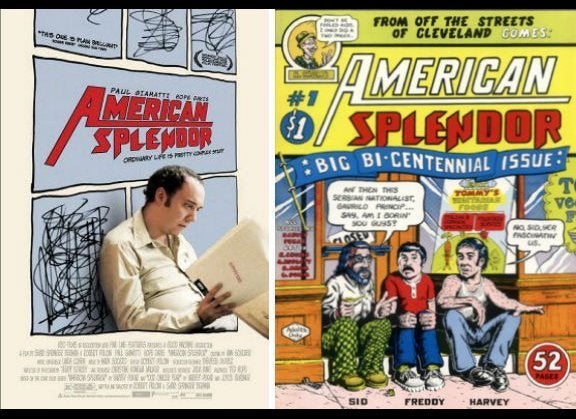 Graphic Novels And Their Film Adaptations
Related
Popular in the Community