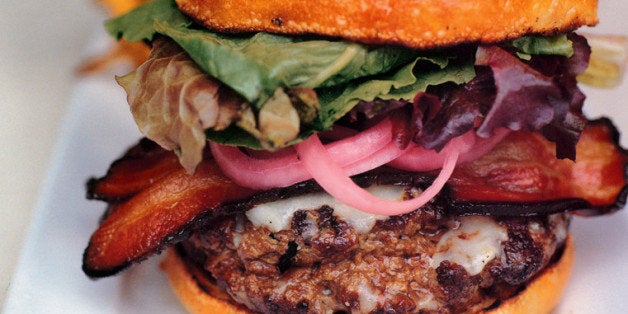 We take our burgers very seriously here at HuffPost Taste. We know how good they can be when made right, so we don't want to settle for anything less. With burger season (almost) in foreseeable sight, we got to thinking: with all the hype of grass-fed burgers, does it really make a difference when it comes to taste? And is it really worth the steep price tag?
We know that there are die-hard fans for both types of beef. Some burger connoisseurs swear by their "regular beef" burgers and other burger eaters promise that grass-fed has better results. (For this particular purpose, it's all about taste -- ethics are not coming into play.)
To get to the meat of the matter, we conducted a blind taste test comparing a burger made with standard-issue, grain-fed supermarket beef vs. one made with grass-fed beef (from Moveable Beast Farm) -- both of them 85-percent lean. Our group of burger-loving editors tasted them plain, served on a Martin's potato bun. No cheese, no bacon, no frills. Just burger.
Before we began the taste test, we worried that people wouldn't be able to taste the difference between regular and grass-fed beef. "How different could they be?" we wondered. We were SO wrong. Every single editor was able to taste which burger was made with grass-fed beef, and they were almost 100 percent unanimous (see the side note below) as to which one made the better burger. We learned first hand that the price tag is worth it, people. Grass-fed beef makes for a significantly better tasting burger. Here's what the editors had to say about each:
Small farm, grass-fed beef:

"Meat town! Great flavor." "This one has a definite earthy/grassy flavor." "Juicier, more flavorful." "Tender, juicy, more like stewed meat." "This is GOOD."
Standard-issue, grain-fed supermarket beef:
"Very little flavor involved. Not a meat-man's meat." "Meat was a bit indistinguishable." "Tasted good, but it was sort of generic tasting." "Typical old-school burger flavor and texture." "Good, solid burger, but totally forgettable."
SIDE NOTE: This is what the one person who preferred the regular burger over the grass-fed burger had to say about the regular burger: "Tastes juicy, succulent. It's a warm sumer day sitting by the pool in my mouth. A fine-lookin' girl in a bathing suit brings me this burger and then we dance all night eating chemically-fed dead cow." And the same editor's thoughts on the grass-fed burger: " Grass fed. Tastes weird. F*ck grass." So clearly, that taster is crazy.
Support HuffPost
A No-B.S. Guide To Life
Related
Before You Go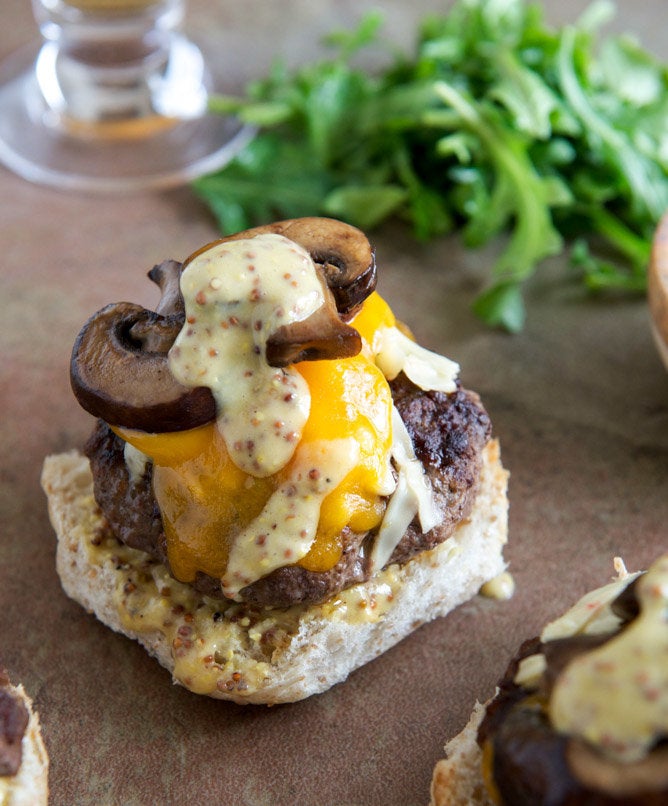 Burger Recipes
Popular in the Community