A North Carolina gun rights group plans to raffle off an AR-15 rifle, 1,000 rounds of ammunition and a picture of Democratic presidential candidate Hillary Clinton.
"Of course, we won't tell you what to do with the photo," Grass Roots North Carolina stated on the page created to promote the raffle. "But when we ran a picture of Hillary on the front of our newsletter, we heard it was very popular at the range."
Money from the raffle, which will be held on Election Day (Nov. 8), will be sent to a PAC aimed at defeating Democratic lawmakers.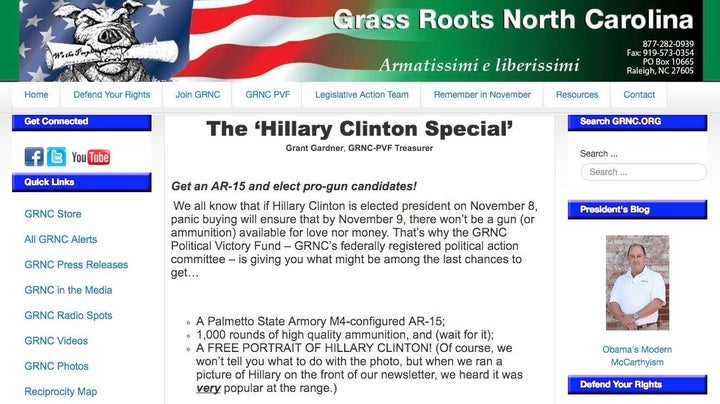 The website also claimed that a Clinton victory in November would lead to "panic buying" of firearms so that "there won't be a gun (or ammunition) available for love nor money."
Republican presidential candidate Donald Trump has, on at least two occasions, used the implied threat of violence when speaking about Clinton.
More recently, he suggested that her Secret Service agents disarm.
"Take their guns away," Trump said. "She doesn't want guns. Let's see what happens to her. Take their guns away, OK, it would be very dangerous."
Before You Go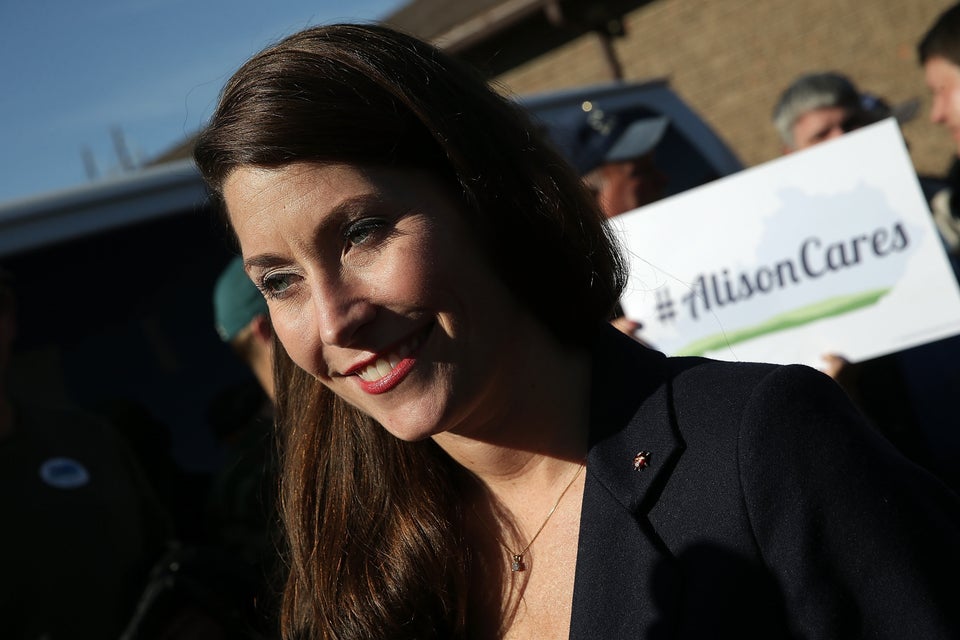 Guns In Campaign Ads
Popular in the Community