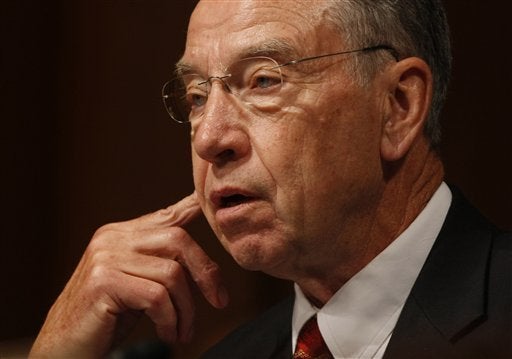 Remember the 2003 Medicare prescription drug bill, the one that passed with the votes of 204 GOP House members and 42 GOP Senators? Anyone want to guess what it provided funding for? Did you say counseling for end-of-life issues and care? Ding ding ding!!

So either Republicans were for death panels in 2003 before turning against them now--or they're lying about end-of-life counseling in order to frighten the bejeezus out of their fellow citizens and defeat health reform by any means necessary. Which is it, Mr. Grassley ("Yea," 2003)?
Reps. John Boehner (R-Ohio) and Thaddeus McCotter (R-Mich.), who both claimed end-of-life consultations could result in "government encouraged euthanasia," also voted for similar policy in 2003.
Calling all HuffPost superfans!
Sign up for membership to become a founding member and help shape HuffPost's next chapter