The Grateful Dead celebrated their final performance and fifty year anniversary in Chicago over the Fourth Of July weekend with an epic, three-day show. Fans of the infamous group traveled from around the world to share in the band's final moments on stage together, undoubtedly dressed in garb they have collected over the years.
T-shirts and patches have long been the obvious options for people wanting to declare their love for a band, but Grateful Dead fans are a whole different breed. The iconic logos (dancing bears and skeletons to name a few) can be found on everything from sweatpants, to bracelets to... swaddle blankets.
A quick Google search lists a slew of shoppable Dead merchandise. Most recently, Levi's even customized fifty classic trucker jackets to auction off in honor of the anniversary. For the diehard fans, though, the ones who will stop at nothing to get their hands on the quirkiest version of something, there is Etsy.
In honor of fifty years of Dead, we've rounded up some of the best Grateful Dead-themed items up for sale on the creatively inclined site. Take a look below and know your love for the Dead will "Not Fade Away."
Grateful Dead Dancing Bears Tie Dye T-Shirt, $25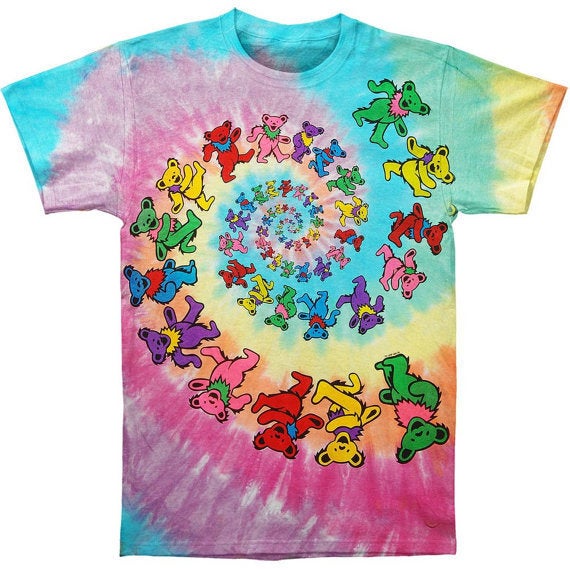 Etsy / BlueMountainDyesLLC
Grateful Dead Inspired Winter Hat, $28.00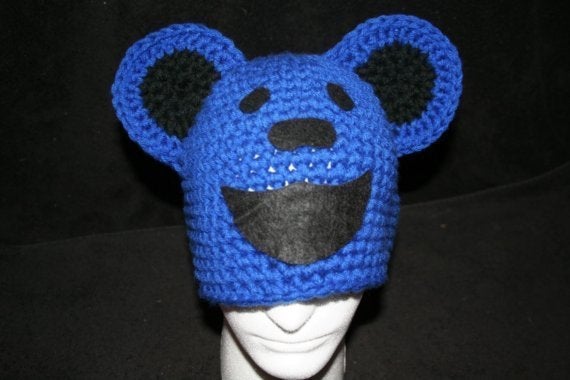 Grateful Dead Infinity Scarf, $38.49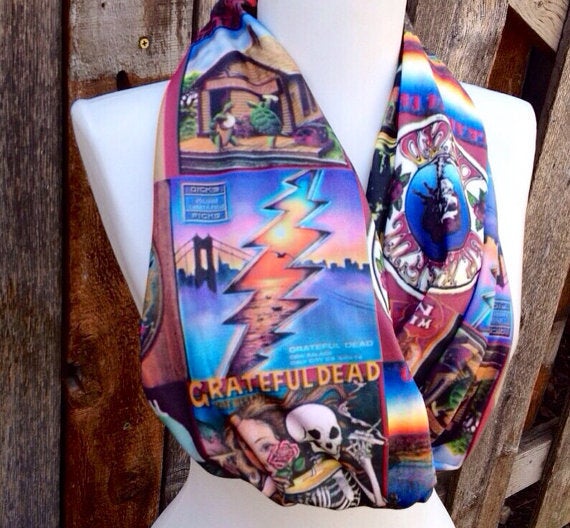 Grateful Dead Cufflinks, $25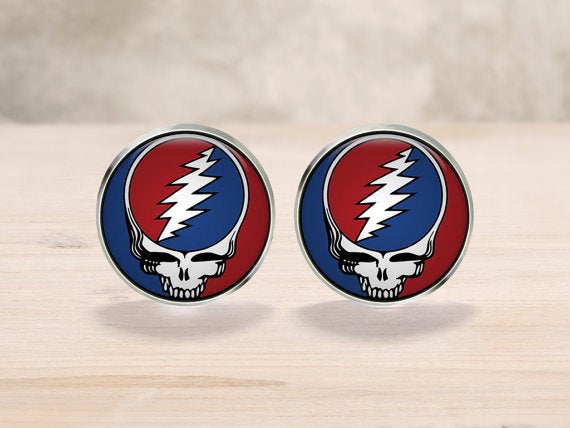 Grateful Dead Baby Swaddle Blanket, $36.49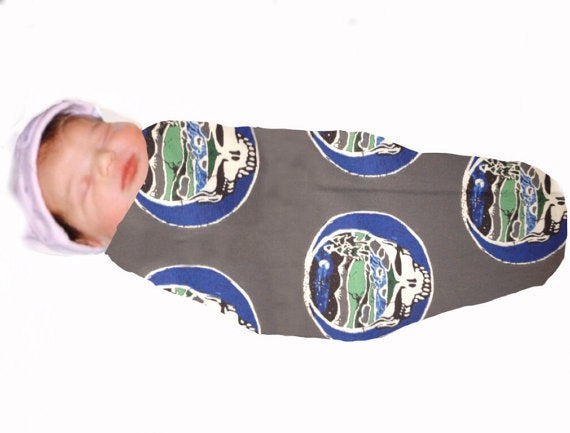 Grateful Dead Baby Batik Onesie, $22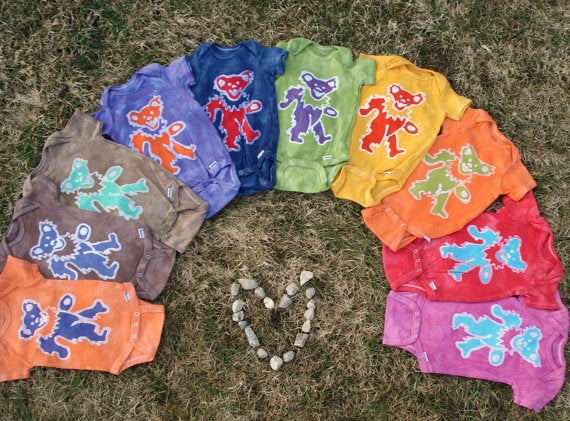 Grateful Dead Mini Skirt, $39.99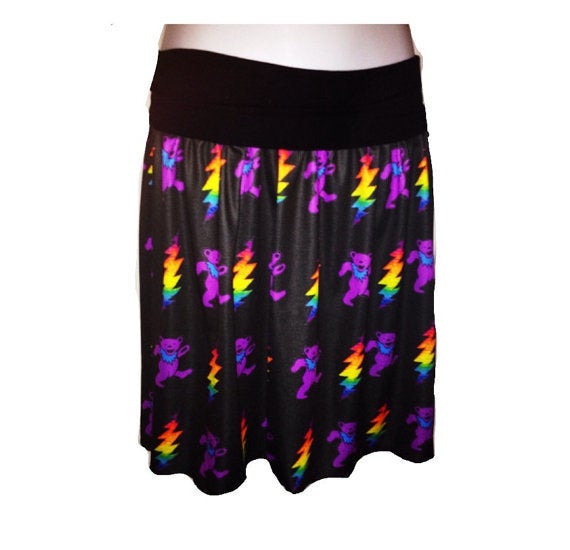 Grateful Dead Shoe Lace Charms, $8.00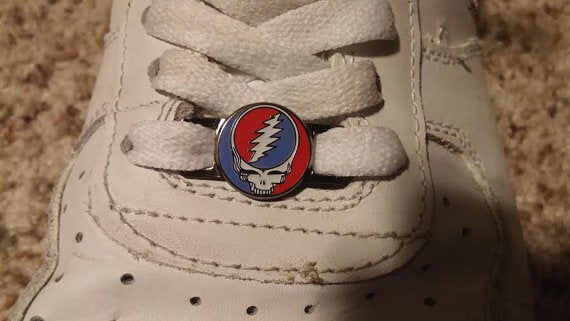 Etsy / RhiaGypsyVintagePins
Grateful Dead Hand Painted Leather Jacket, $40