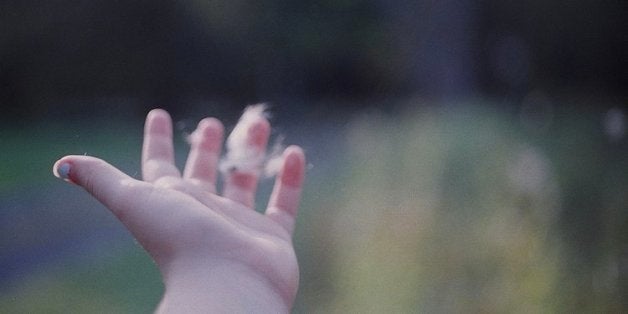 Gratitude is one of the most important foods for the soul, as it has the ability to enhance and maintain happiness and well-being, and this in turn nourishes the mind, body and spirit. Being thankful for the things you have and appreciating both the good and the bad in your life has the power to transform the way you actually live your life. When you are constantly reminding yourself of what you have to be happy for, you will be happy. And when you're happy, you can live a longer and healthier life. In fact, a study at the University College London revealed that elderly people who were happy with their lives lived up to 20-35 percent longer than their not-so-happy counterparts. Now, that alone is something to be thankful for. The following are some reasons why gratitude is so important:
• Gratitude reminds you of what truly matters in life. It is all too easy to get caught up in day-to-day stresses and take for granted the things that are important to us. If you remind yourself each day of the things you are thankful for, you begin to focus more on the important and less on the superficial.
• Gratitude makes your problems seem less daunting and more manageable. We all have issues from time to time with work, family and friends. However, these issues often get blown out of proportion, causing stress and misery. According to the Centers for Disease Control and Prevention, up to 90 percent of all illness and disease may be stress-related. Try to be thankful for the challenges in your life, and the problems won't seem so bad. For example, the next time you have a problem at work, you may want to remind yourself of how thankful you are to have a job in the first place. Say thank you and be well.
• Gratitude always comes back to you. When you begin to be thankful for what you have, you also begin to be more thankful toward other people. This cultivates positive feelings, and as the saying goes, "what goes around comes around." In addition, the more you focus on the best in life, the more you will attract the best in life.
Some may say that being grateful is easier said than done. After all, problems arise on a regular basis and it can be all too easy to concentrate on the problems and stresses in life. However, gratitude is something that can be cultivated and fine-tuned. In fact, it is very easy to incorporate gratitude into your life. Moreover, gratitude costs nothing, but the benefits are substantial.
To start nourishing your soul with gratitude, take a few minutes each morning when you wake up to think of five things to be grateful for. This could be your job, your family, your health, or even your new pair of shoes. You don't have to say your thanks out loud or write anything down. Just lie still for a few minutes with your eyes closed and focus on these five things that you are truly grateful for. You could incorporate this practice as part of your daily meditation. Rather than focusing on your breathing or on a candle flame, focus your mind on your list of gratitude. If you do this every day, you will find that you will begin to feel happier, lighter and more energized. Problems that seemed insurmountable before will seem easier to manage, you will experience less stress, and you may just find that good things start coming your way, all from the simple act of gratitude.
Related