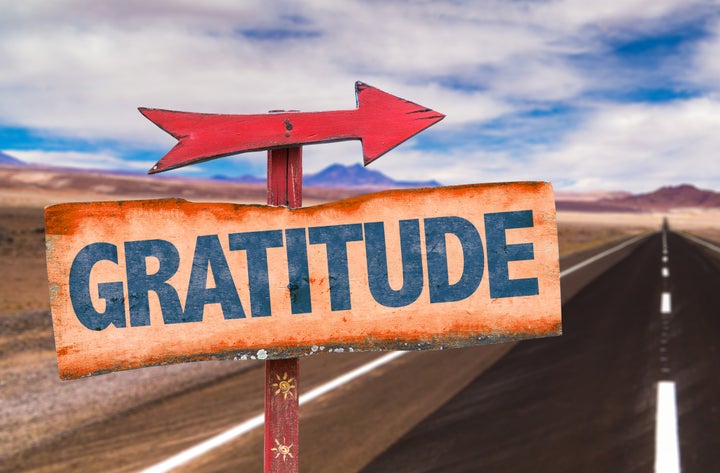 "There are two types of people—those who divide people into two types and everyone else." Mark Twain
With Twain in mind (as he indeed did cleave humanity in twain with this quip), I'm willing to say that there are two basic approaches to our existence:
Life either bursts with meaning, and we can receive it as a glorious gift. Or it is meaningless and that makes life a dull fact.
It doesn't take much scrutiny to find that the Bible teaches the first alternative is better. "Give thanks in all circumstances," as Paul summarized it in 1 Thessalonians 5:17. Well, in addition to the Scriptures, it also seems like several contemporary sciences are doing the same thing.
This may not be news to some, but studies of gratitude and its positive benefits (and I'll use thankfulness as a synonym to avoid repetitiveness) have become a cottage industry. There's a wealth of information on both the benefits of thankfulness and the ways to cultivate it. Simply put, it seems that gratitude makes us healthy. There are several key practices for increasing our levels of gratitude. For example, we can hear about "the science of gratitude" via a radio broadcast (with Susan Sarandon narrating). Gratitude can even change your brain. (And I for one want that in a multitude of ways.)
For those seeking something more inspirational, Oprah approved a series of short videos that convey the power of gratitude and its links to other virtues. The same videographer, Louis Schwartzberg, has a great TED talk on gratitude, "Nature. Beauty. Gratitude," where he offers this:
"Nature's beauty is a gift that cultivates appreciation and gratitude." Louis Schwartzberg
If you want something good while you're on the beach this summer, Thanks! is an easy read that summarizes the research by one of the leading gratitude researchers Robert Emmons, who considers the theological dimensions of gratitude research. Even one of my favorite singer-songwriters, James Taylor agrees, agrees, and advises us not to get caught up in whether we thank Someone or not.
"Gratitude is the way to an improved attitude, dude." James Taylor
If one can be cynical when talking about a nice topic like gratitude, there are of course possible negative aspects. There is selfish side to gratitude, and an overemphasis on gratitude probably can make us complacent. I leaned on the research of my friend and colleague, Drew Rick-Miller for this post, and he comments, "there is some tension here which, I think, makes for more than just a handful of self-help, gratitude-journaling, shiny, happy people clichés." Well put.
I think gratitude is good no matter what. If, however, there is Someone to thank, we have so many reasons to be grateful above and beyond its potential to increase our happiness levels. In fact, gratitude rightly orients us to the One in whom we live and move and have our being. Gratitude is intimately tied with praise, which is, as C. S. Lewis put it, "inner health made audible." Gratitude is the proper stimulus to love the other. And maybe that's where praise, gratitude, and love come together.
Related
Popular in the Community