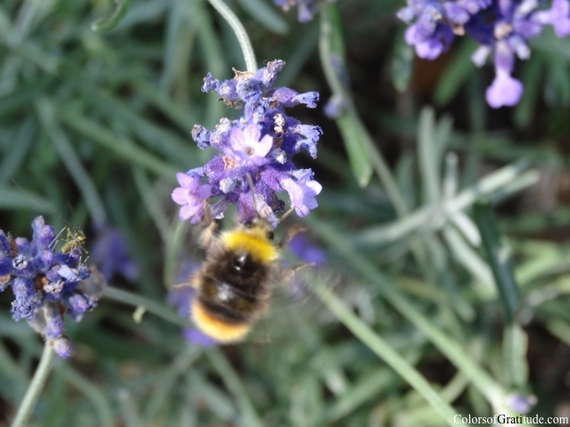 I pride myself on having a truffle pig's nose. My olfactory sensibilities pick up on layered nuances, subtle shifts and alluring aromatic banquets. Fragrances are vaporized stories, made visible in fluid form, housed in shields of glass. It's of utmost importance to me that the products I allow into my space are both high-performing and cruelty-free; effective and organic; sophisticated and vegan/beegan. You shouldn't settle for anything less than what genuinely thrills you, and that includes fragrance. Whether it's personal or atmospheric, scents carry energy that can impact you powerfully. I've curated a collection of some of my favorite green beauty treats that I've (repeatedly) purchased. You know something's fabulous when you put your money where your beauty is. And these goodies are magnificent for gifting and receiving. Every drop a globe of delight...
A Perfume Organic: Mejica is my go-to fragrance for fall & winter. It manages to be warm, hugging and cozy while also evoking elegance & allure. The triple vanilla notes kindle a cascade of golden light that'll keep you feeling at home in beauty.
Vered Organic Botanicals: Whether you're out on a hot date or feeling extra dazzling 'cuz it's Tuesday, Vered's Signature Scent is your perfect companion. Bold orange blossom sets the tone as notes of warm vanilla, bitter orange, geranium bourbon as well as subtle rose & jasmine twinkle in & out of the composition. Quite magnetic, this one. It lives in a chic, rectangular 0.5 fl oz glass bottle with roll-on head.
Osmia Organics: Posso is as passionate as the hottest Italian and will have you say, "I can" confidently on days your wings may not be at their fluffiest. Notes of melissa, grapefruit, rose, cedarwood, frankincense and violet leaf lift you up & keep you grounded. Posso is one of those wicked-good potions that is both playful & assertive, therapeutic & visionary. It's a roll-on perfume oil that comes in a spiffy glass vial. Equally gorgeous but for very different reasons, Blum encapsulates the abundance of a sunny summer meadow at first sniff and develops into a voluptuous, starry summer night in the Italian countryside. Ambrosial honeysuckle, orange blossom and neroli mingle sprightly with vanilla, quiet ginger & a whiff of angelica. It's the olfactory equivalent to a hand-made tulle skirt worn to a sparkly, nurturing affair.

Living Libations: I adore their essential oils! In fact, I have 4 cedar boxes full of those gems. Some of my favorite essential oils are lemon (sparkling brightness), frankincense (keeping the energy pure), balsam fir (wide, open space; breathe deeply), blood orange (bursting with juicy pleasure), palo santo (sacred wood, really) & manuka (healing honey all the way). Aside from uplifting the atmosphere in your room, you can use the power of essential oils for cleaning (lemon, peppermint), laundry (tea tree, lavender), beauty (frankincense, rose) & wellbeing (ginger, turmeric). A lot of them are great for culinary use as well. Find yourself some top-notch essential oils and start playing!
Toast: This little Diffuser amplifies the impact of your essential oils. The interior houses a plastic container with lid so the distilled water & essential oils are neatly kept in place. I like to add a few drops of colloidal silver to the mix to eliminate potential mold and bacteria. A clay top that enrobes the unit with a smooch-mouth shaped pinnacle allows the fine mist to diffuse. I've had this sweet aromatherapy fountain for almost a year now with no issues. Plus it's compact, aesthetically pleasing & features a light switch for the halo to your inhale-o ;)
Lotus Wei: Pure Energy Mist, how I adore thee! Hand-collected flower essences of pomegranate, yarrow and pink lotus, among others, form a symphony of bliss with gem essence of black tourmaline in pure water. What does that mean to you? You'll feel centered in your energy (au revoir, energy stinkers). I've even carried the full-size miron bottle around when I knew I'd meet folks I don't particularly enjoy. Lotus Wei does offer handy travel sizes, though (it's just, they're so good I run out quickly). Get it, you'll love it!
May Lindstrom: Even though Saulè is currently not available, I want to share May's first limited edition scent experience with you. Like the French "soleil" for "sun," it captures a sparkling, bright sweetness that instantly uplifts. Once the golden tangerine veils part, a honeyed center supported by softly candied, festive citrus emerges to linger. Saulè comes in a gorgeous, portable miron glass roll-on. Delicious on any pulse point. Maybe May could create a new batch?
Fig & Yarrow: Brandy Monique's Atmosphere Mists are delightful. While you can create your own mists at home, I love the ease & element of sweet expectation when purchasing it. The packaging is magical: think brown glass bottle with black superwoman spray handle, lock/unlock buttons included. The Juniper Sage blend is great for a quick space clearing.
Tata Harper: Love Potion, Tata's first lifestyle scent (as opposed to the other more targeted aromatic treatments) is utterly enchanting. An eclectic combination of aphrodisiac essential oils such as orange peel, jasmine, ylang ylang, sandalwood and grapefruit helps you switch on your glow. We're always gorgeous; we just sometimes forget to turn on the light. And Love Potion is a lovely & lively reminder to do just that. It's more than a fragrance in the sense that it can become your physical cue to love yourself abundantly. And when you adore yourself, the world opens up. Celebrate love & beauty, inside & out. Take the 0.3 fl oz roll-on with you on the go, and/or bask in old-Hollywood opulence at home with the full-size atomizer.
I hope you've found sparkling inspiration and/or re-discovered a healthy treat. Green beauty is so much fun! It allows us to play, create, celebrate & express ourselves in a myriad of powerful ways. Share your favorites with me on social with #GratitudeBeauty.
Be yourself.
Go organic.
And keep in mind: joy is the best cosmetic.