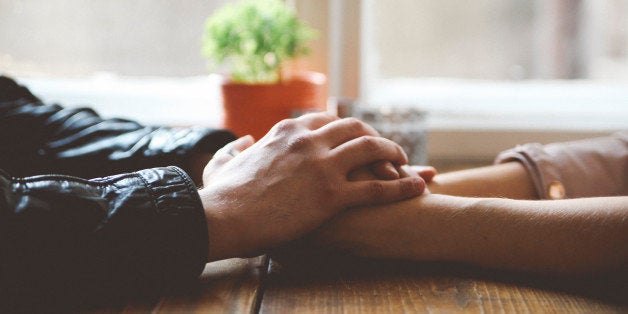 Just as he shed light on the human mind and soul over the course of his celebrated career, the neurologist and writer Dr. Oliver Sacks gave us profound insights in his final year into the most universal of human experiences: dying.
One year ago, diagnosed with metastasized uveal melanoma, he began to chronicle his thoughts, feelings, priorities and vivid observations as he lived what would become his final months. "I have been able to see my life as from a great altitude, as a sort of landscape, and with a deepening sense of the connection of all its parts," he writes in "My Own Life," an essay in his posthumous, best-selling new book, Gratitude. "I feel a sudden clear focus and perspective. There is no time for anything inessential."
In the hospice and palliative care community, we often talk about the goal of a "good death"--dying as you have lived, surrounded by family and friends and things you love; being in as much control as possible over your environment, your choices and your comfort level; and having a chance to say a proper goodbye.
Dr. Sacks certainly had a good death. "I feel intensely alive," he wrote, "and I want and hope in the time that remains to deepen my friendships, to say farewell to those I love, to write more, to travel if I have the strength, to achieve new levels of understanding and insight."
I recently spoke with Dr. Sacks' longtime friend and editor, Kate Edgar, who described his final months at his Manhattan home, surrounded by his loved ones, including her and his partner Bill Hayes, and doing the things he loved most.
"Home is home," said Edgar, during our conversation. "His favorite place was his desk, since writing (with his fountain pen) was his major joy -- and he was able to sit there and write almost to the end. He had all his books around him, his photographs, his favorite CDs, his favorite foods. He was able to play his piano. I can't tell you how important all that was for his peace of mind--and for ours. In the evenings, we could curl up with him on the couch and watch films together."
The final days at home were made easier, Edgar says, by his decision, together with his doctors and loved ones, to enroll in hospice care. A nurse from VNSNY Hospice and Palliative Care visited regularly to check his status and vital signs, support him and the family with information and resources, advise on medication schedules, and assess and arrange for needs such as medicines, hospital supplies, a wheelchair or a hospital bed. A social worker and spiritual counselor were also available, and the family had ready access to VNSNY Hospice's 24/7 phone support, and was supported through the grieving process by a bereavement counselor.
"At the very end of life, we were able to call one number and get advice and answers at any time of day," Edgar described. "Having not been through the process before, we had many questions: What's normal? What's coming next? How will we know if he is in pain? It was very reassuring, medically and also logistically, to have someone who could calmly advise us on those things, so we could stay focused on Oliver and do the right thing for him."
In addition to the personal support, they appreciated having on hand a concise Guide for Family Caregivers, containing detailed information on how to handle such common end-of-life symptoms as breathing problems, pain, changes in behavior and sleeplessness. "We read it over and over again," Edgar says. The brochure describes what to expect in the final hours, so family members can be prepared.
"Yes, it's painful, and we're full of grief," says Edgar. "But we came away from the experience thinking it was a beautiful time. It was a serene death. Oliver was the first to say he didn't want to die in a hospital. Hospitals are not where you want to be, if you can possibly avoid them."
Most Americans surveyed on the subject express a preference to die at home, yet most, according to the Centers for Disease Control, in fact die in hospitals or long-term care facilities. Continued conversations about end-of-life care and pursuing a good death can help us bridge the gap. (For more on this, see Ellen Goodman's wonderful Conversation Project, to begin talking with your own family and loved ones about their wishes.)
Dr. Sacks has certainly deepened our conversation and sharpened our insights about how to face the end of life with dignity, clarity and intentionality. His essays, originally published in the New York Times, drew millions of readers, and Gratitude has been on the best-seller list since it was published late last year. It is joined on the list by two other books about end of life, also written by eloquent and compassionate medical doctors: the posthumous memoir When Breath Becomes Air by Dr. Paul Kalanithi and Being Mortal by Dr. Atul Gawande.
This post is part of Common Grief, a Healthy Living editorial initiative. Grief is an inevitable part of life, but that doesn't make navigating it any easier. The deep sorrow that accompanies the death of a loved one, the end of a marriage or even moving far away from home, is real. But while grief is universal, we all grieve differently. So we started Common Grief to help learn from each other. Let's talk about living with loss. If you have a story you'd like to share, email us at strongertogether@huffingtonpost.com.