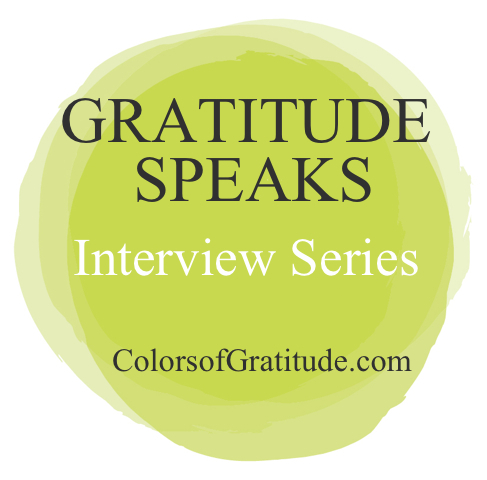 Gratitude Speaks creates worlds. Gratitude Speaks brings forth what has not existed before. It's wild, and free, and magical. Through Gratitude Speaks, I get to interview people whose work and presence I admire; who embody that divine spark of aliveness that draws you in; whose love has touched souls and saved lives, and this planet is kinder for it; people who are bright, spirited, and rooted in joy.
Who: Katharine L'Heureux, founder of Kahina Giving Beauty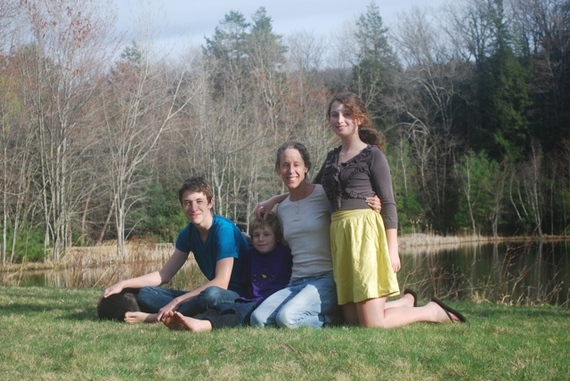 It's a pleasure to feature Katharine L'Heureux, the founder of Kahina Giving Beauty, on Gratitude Speaks. When I met Katharine for the first time in person at this year's ANFGB, I was drawn in by her radiance. Yes, her skin is beautifully radiant but she's also got a good aura that adds to the light. We had a sweet chat and I got to say hi to her lovely daughter, Grace. Being a green beauty enthusiast, I've used Katharine's creations for quite some time. The Antioxidant Mask and the 100% Organic Argan Oil are staples in my routine; the Facial Cleanser doubles as a nice enzyme mask. Oh, and the new Fez Hand & Body Balm is divine. The beauty of Kahina reaches beyond skincare, though. Katharine works with the Berber women of Morocco who extract the organic argan oil using techniques passed down through generations. By the sharing of traditions, a bridge between Northern Africa and New York has come to life that honors the craft of the Berber women, improves their lives, and offers pure beauty to women around the world. Named after a Berber queen and prophetess, Kahina reminds us that beauty is power and power is beauty. I'm excited to share Katharine's life experience and wisdom with you. Hope you enjoy.
1) How do you define gratitude, and what are you grateful for?
Gratitude is being thankful, and I have so much to be thankful for:
my health and the health of my family
the love of family and friends
the privilege of living in the society I do
the opportunity to create and operate a successful business
2) What is art to you?
Art lies in the intention of the creator. The best art connects one to something larger, such as a shared human experience. 
3) When did you experience significant personal growth, and how did it impact your perspective on life?
When I was starting Kahina, which was a time of great excitement as well as tremendous anxiety, my then teenage daughter became critically ill. Over the next two years she was hospitalized and underwent numerous surgeries that severely impacted her quality of life during her high school years. It was during that time that I learned to pray. To me, this meant focusing on what was good in my life, even if only feeling love and support from those around me, and giving thanks for those things. This kept the negative thoughts at bay and helped me stay afloat and moving forward through a very difficult time. I learned to practice gratitude during that time.
4) What other gems of joy & wisdom would you like to share with us?
Put out positive energy and you will attract positive energy
Create beautiful things that you can be proud of
Avoid waste in anything, ie. time, words, materials
Live simply and appreciate the moment
Be satisfied with what you have
Always consider those less fortunate
Know you can achieve great things
Indulge often
To stay in touch with Katharine and learn more about her beautiful creations, go here.
REAL LIFE. REAL NEWS. REAL VOICES.
Help us tell more of the stories that matter from voices that too often remain unheard.