 You might say it's the time of year for silver belles. Vogue's Vicki Woods, a journalist who has written cover stories for the fashion mag on Meryl Streep, Angelina Jolie and Sarah Jessica Parker, is the latest high-profile figure to go gray. She wrote about her decision in a recent post on Vogue.com:
"Until I was 34, I was happy and hair-­care-­free. Then I went white. All my paternal aunts were white in their 30s. First it was white strands around the hairline, then in sections (over the right eye, back of my left ear). A score of fashionable salons in London, near where I live, colored my hair. Most wanted to dye it blonde (because "lighter is younger"). This meant fewer appointments because it was harder to see the root regrowth. Some wanted to dye it dark brown. This looked better but entailed many more visits because it was easier to see roots after—­what? Two weeks? Occasionally I'd try red—­but red is volatile and it fades. Delete red.

So I have now been dyeing my hair for more years than I didn't dye it, and I am half-­sick of the palaver. No woman wants colorless hair. In choosing to go gray—­the way I formerly chose to go blonde—­I am hoping it is the lesser evil."
They always strike me as being high priestesses of sorts; women who are light years beyond societal beauty norms so much so that they've created their own niche where they can be alluring and beguiling without having to get into the whole battle royale that is aging. They get the joke; what makes the hot chicks hot is that they aren't slaves to narcissism. They have the moxie to take their vanity in moderation which gives them an air of wisdom and strength.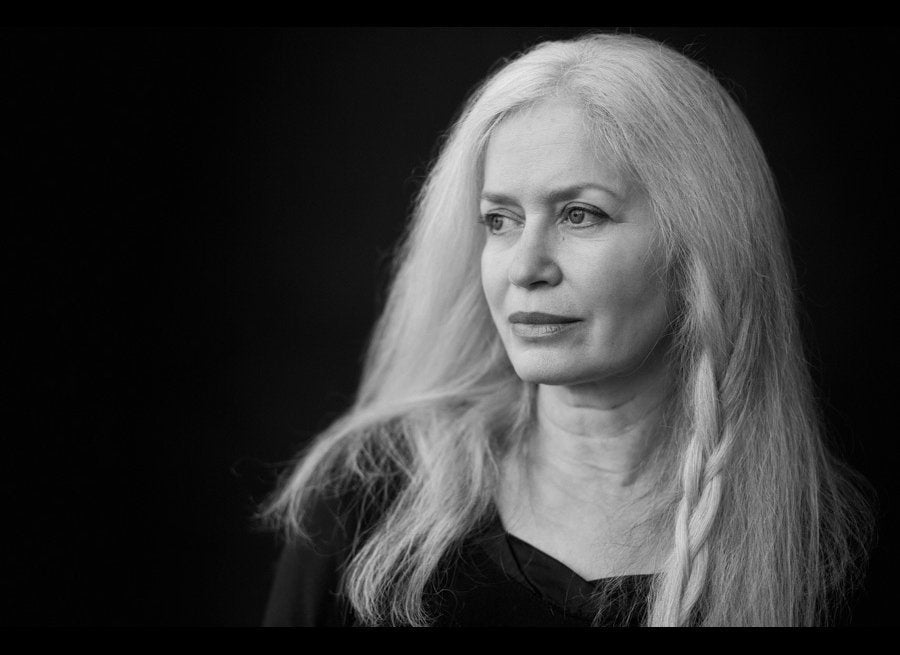 25 Ways To Rock Gray
Popular in the Community