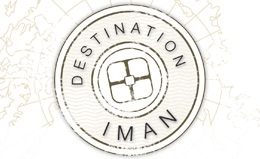 SPECIAL FROM: Destination IMAN
My first strand of gray appeared at the tender age of 34, back when I could jump out of bed with the enthusiasm of a sprightly teen. Much like a historical event, most women can remember when they started to go gray. I had my natural hair washed at the salon and we were about to start blow-drying when the stylist suggested that we put a subtle rinse in to get rid of "those pesky grays." Having done runway and print ads for several years straight, in addition to being corseted, sewn in, and smooshed into whatever the fashion de rigueur was at the time, I had also been weaved, braided, and coiffed within an inch of my life. My lacefront had a lacefront, so those few silver wisps had gone unnoticed. How long had they been there before their discovery? Who's to say? However since then, I have dyed my hair religiously and those strands have become the proverbial tree in the forest; if no one sees them, including the manufacturer, then they simply don't exist. One doesn't simultaneously have a subscription to AARP and look like Jessica Rabbit without fighting Mother Nature tooth and nail. I will not surrender my crowning glory simply because the Good Mother is standing on the sidelines politely flashing an illuminated wrap it up box. She knows I'm prideful about my swag.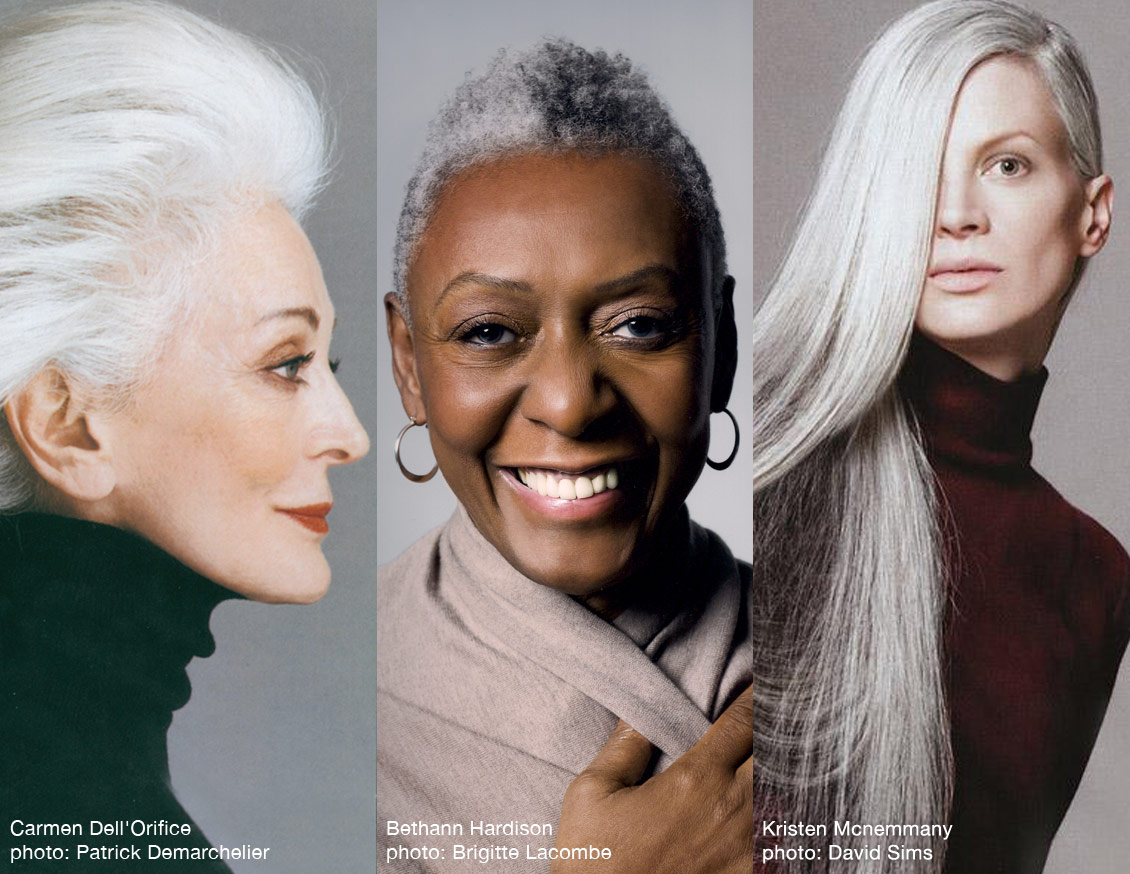 One doesn't simultaneously have a subscription to AARP and look like Jessica Rabbit without fighting Mother Nature tooth and nail.

That being said, I think women who are completely gray are positively sublime. Whether cropped short or long and layered, every woman I've ever laid eyes on with a well-appointed sterling mane is at once regal and proud. They always strike me as being high priestesses of sorts; women who are light years beyond societal beauty norms so much so that they've created their own niche where they can be alluring and beguiling without having to get into the whole battle royale that is aging. They get the joke; what makes the hot chicks hot is that they aren't slaves to narcissism. They have the moxie to take their vanity in moderation which gives them an air of wisdom and strength.
When I sat down to write this piece, I went to some of the most intriguing silver foxes I knew to get some knowledge on what going gray means to them and how they maintain their tresses. My first stop was Carmen Dell'Orifice, who at the age of 81 is one of the oldest working models around and is still just as divine today as she was when she made her
They get the joke; what makes the hot chicks hot is that they aren't slaves to narcissism.

modeling debut at 15. Her first gray hairs emerged at "age 18 or 19", but by the age of 43, she began to notice that dying the few white strands was "beginning to give my face a hard look around the hair line", plus she was "tired of the expensive upkeep, and so time-consuming without the desired result." Supermodel Kristin McMenamy, who is known for her fashion edge and androgynously cool look, concurred, citing that her main reason was "laziness... basically I hated running to the salon every two weeks to get my roots done. I have too many other things to do!" Bethann Hardison, model/filmmaker and my BFF, has been gray for so long I don't remember her hair any other way. But she was challenged by the dichotomy of whether to color or not: "I tried to cover in the beginning out of the urging of others... but it's not for me to damage my hair with chemicals".
Whether a low-maintenance bohemian or high-maintenance vixen, everyone knows the importance of a good colorist, even more so with sterling locks. Ronnie Dieterich, one of the senior colorists at Ted Gibson NYC lays down the law on high performance care for gray hair. After getting a follicular lesson, I know I'm talking to an expert. He told me:
Gray hair is the result of hair follicles dying, which halts the production of melanin. Unfortunately, there are no treatments available that revive hair follicles or melanin production. However, a healthy scalp is a vital part of healthy hair. Weekly deep conditioning (i.e. L'Oreal Professional Intense Repair Masque) and shying away from styling products with drying agents like alcohol are suggested to maintain a healthy scalp. There are two surefire ways to keep your gray locks lustrous and sexy. Firstly, use a blue or violet based shampoo weekly (i.e. Clairol Shimmer Lights Shampoo). The cool tones in the shampoo prevent gray hair from yellowing. Secondly, stay away from smoke. Cigarette smoke (including secondhand) will seep into the more porous gray hair making it appear dull and lifeless.
He adds that silver hair is not only majestic, but versatile:
Gray hair can be advantageous when it comes to highlighting or coloring because there are unlimited options, but there are certain guidelines to follow. For example, if you want to cover some grays with highlights, your stylist will have to use colors with neutral or golden tones as opposed to ash tones. Neutral/golden tones will provide gray coverage while ash tones may actually accentuate the gray hair you already have -- making it appear darker or even slightly blue.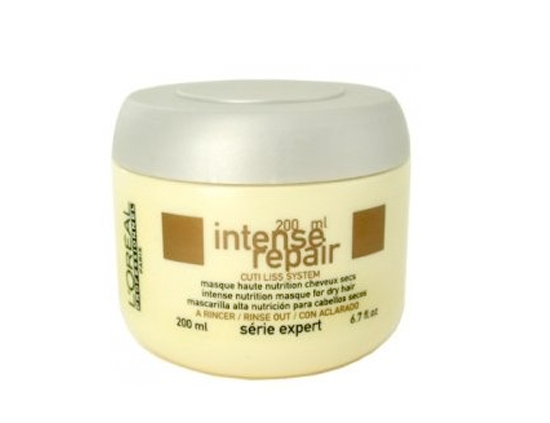 L'Oreal Professional Intense Repair Masque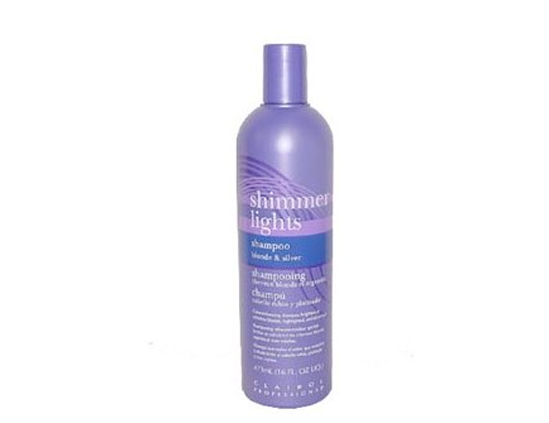 Clairol Shimmer Lights Shampoo
Subtle highlighting is the name of the game when transitioning into a full silver mane. Dieterich says it will "blend away any line of demarcation appearing at your new growth area. While this transition will obviously be less severe with blondes, brunettes can ease into gray hair with heavy golden highlights. Each successive appointment will need fewer and fewer highlights until all colors are blended together." Carmen Dell'Orifice is of this school as well, preferring a gentle frosting process over highlighting the patches of brunette that course through her crown. "It is a bleaching process which oxides and turns slightly yellow and blends my hair colors and textures, then finish it off with a little lemon or vinegar rinse to make it squeaky clean. It turns out to be a warmer look framing my face." Bethann prefers to go au naturel and lets her hair just be what it is.
Gray hair can sometimes be more coarse and frizzy than your primary hair. "Proper use of shine enhancing styling products (i.e. Ted Gibson Tame It Lotion or L'Oreal Professional Mythic Oil) and non-thermal styling techniques (i.e. rollers or air drying when possible) will accentuate the regality of gray hair. Promoting healthy/shiny hair is a must for anyone with gray hair," advises Deiterich. Kristin McMenamy is on the pro-hydration council, professing to use Moroccan oil "in large quantities."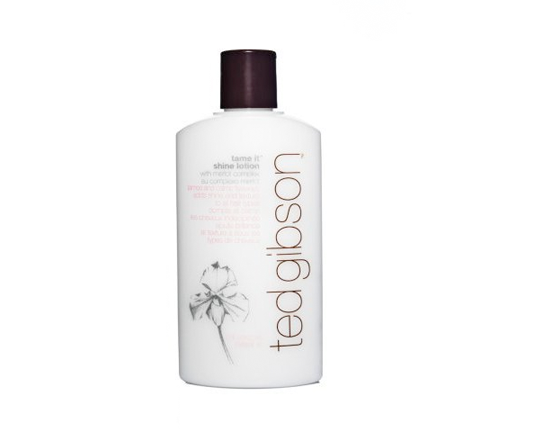 Ted Gibson Tame It Lotion
BUY NOW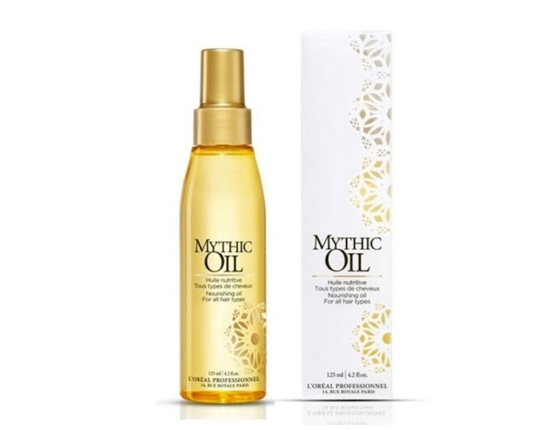 L'Oreal Professional Mythic Oil
BUY NOW
One thing that was a common vein with all of these gorgeous women was their attitude toward going gray, and that at the end of the day they just didn't give a damn what anyone thought, which is what really makes them sexy. Every woman has the right to age gracefully and chicly, whatever that means for her and however she sees fit, stifling beauty mores be damned.
And anyone who protests? "F**k 'em," says McMenamy.
What say you?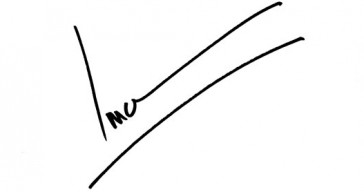 Calling all HuffPost superfans!
Sign up for membership to become a founding member and help shape HuffPost's next chapter