A North Carolina mother says her 9-year-old son was told he couldn't wear his backpack of choice to school.
Noreen Bruce said officials at Buncombe County Schools recently told her son, Grayson, that he was not allowed to wear his My Little Pony backpack because it was a "trigger for bullying," according to local outlet WLOS-TV. Grayson had been facing verbal and physical attacks from tormentors who called the backpack "girly."
Grayson would like to keep wearing the backpack, but district officials told WLOS-TV they made a decision to "immediately address a situation that had created a disruption in the classroom."
The boy has since gained support around the Internet.
A Change.org petition in support of the child has over 7,000 signatures, and a Facebook page titled "Support For Grayson" had over 50,000 likes as of Wednesday afternoon. The page also contains supportive video messages, including one from a member of the United States Navy who identifies himself as Petty Officer Dorr.
"I'm sorry about what happened, but just keep your chin up, stay strong, and don't let anybody change who you are," Dorr says in the video (watch below).
The entry was updated to reflect updated numbers surrounding Grayson's Change.org petition and Facebook support page.
Related
Before You Go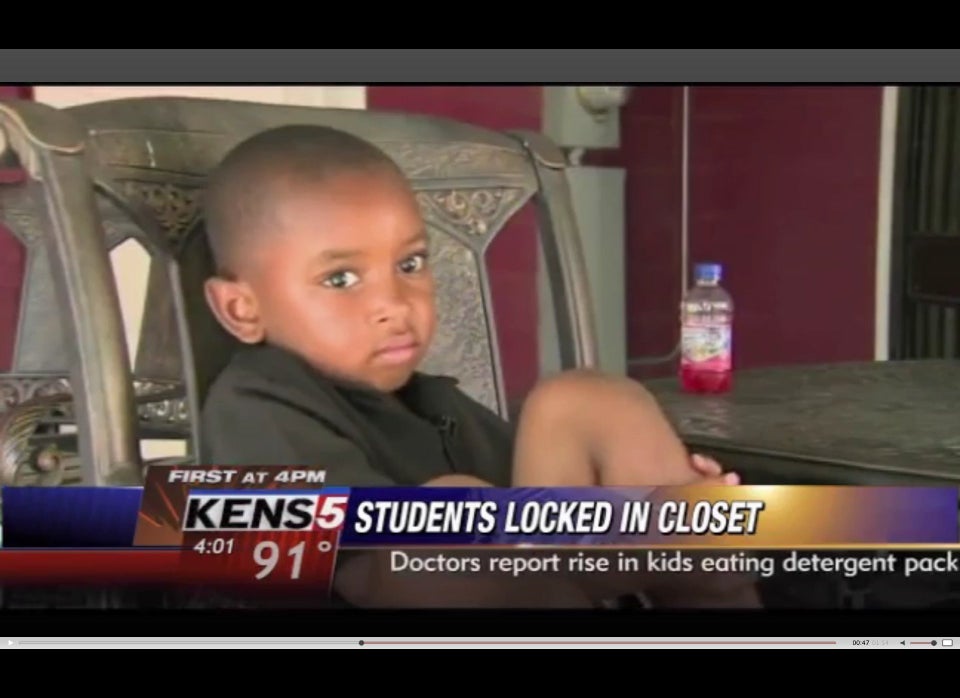 Teacher Controversies