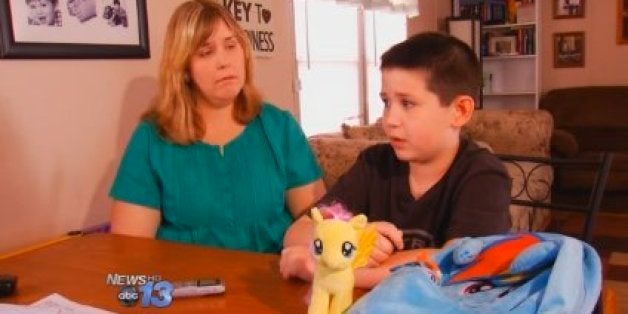 "We sincerely regret that the issue of being told to leave the bookbag at home was perceived as blaming Grayson. While that was not the intent, the perception became reality. We support Grayson bringing the bookbag to school," the statement read, in part.
Controversy surrounding the bag arose earlier this month, after Grayson's mom told media outlets that administrators banned the backpack because it was a "trigger for bullying." Grayson had previously been the victim of verbal and physical abuse from bullies who criticized him for wearing a "girly" backpack.
"We are considering all options for getting Grayson back in school. We are pleased the school system is working closely with us. All of the options include Grayson taking his 'My Little Pony' bag to school," Grayson's mom, Noreen Bruce, said in a statement posted to the district's Facebook page. She also wrote that she has been working with the district to improve anti-bullying policies.