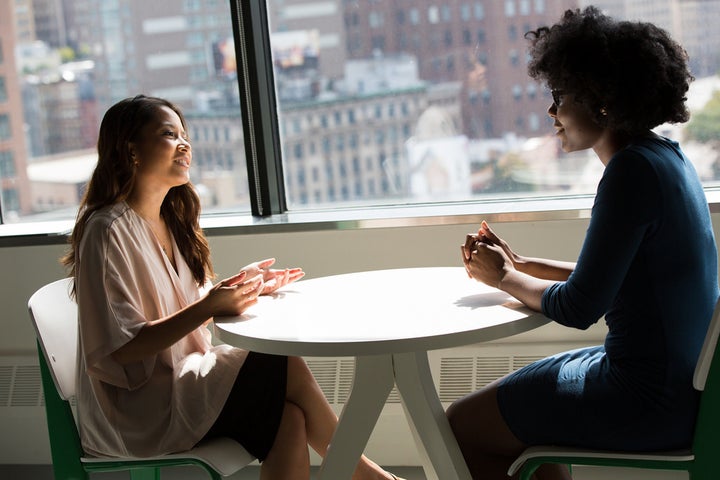 It seems as if a grey cloud constantly looms over The Bay Area for female founders - and no, it's not "Karl the Fog". Rather than being caused by Mother Nature, a cloud of "venture capital uncertainty" has developed in Silicon Valley and its impacting female entrepreneurs.
For years, venture capital has been an all boys club. According to data from M&A, private equity and venture capital database PitchBook, venture capitalists invested $58.2 billion in companies with all-male founders in 2016. Meanwhile, women received just $1.46 billion in VC money last year.
A recent TechCrunch study also noted out of the top 100 global venture firms, only 7 percent of the partners are women (54 of 755) and 38 percent of these firms have at least one female partner.
Its no wonder women founders are asking, "Why aren't female founded businesses receiving more VC money?"
In order to bridge the gap between female founders and women in venture capital, Nyna Pais Caputi, CEO and Founder of The Expat Woman, recently presented a "Women Entrepreneur and Investor Summit" hosted by WellsFargo, San Francisco. This summit allowed women founders and investors to network and share strategies on how to build a successful company and raise capital.
"Starting a business is a challenge and women entrepreneurs, especially immigrant women, face some unique challenges including gender and racial biases from venture capitalists, potential co-founders and team members and clients. After attending several pitch events where the majority of the investors, pitching startups and attendees were men, I launched The Expat Woman's monthly 'Female Founders Pitch Female Funders' in 2015 to give women, especially immigrant women, the platform to pitch their ideas and early stage startups in a supportive environment," said Nyna.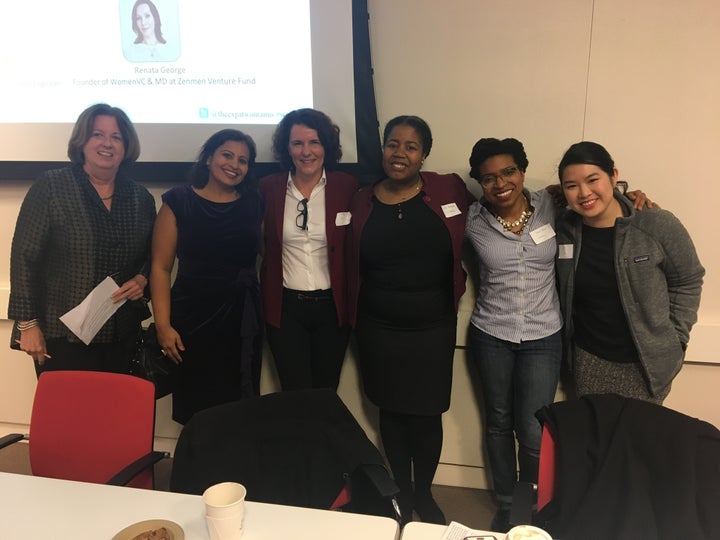 In particular, The Women Entrepreneur and Investor Summit was filled with words of wisdom and insights from both female founders and venture capitalists/investors.
Here are 5 key takeaways from the summit:
#1: Build a Team You Believe In
What exactly do investors look for in startups and founders? The answer to this question often feels like a mystery to entrepreneurs. While long-terms goals, company vision and the product should all be taken into consideration, investors also pay a great deal of attention to the team behind the startup.
"When we invest in companies as early as we do, so much can change. We trust there will always be at least one constant though - the founders. So we are really focused on investing in people just as much as we invest in product," said Sydney Thomas, Venture Capitalist at Precursor Ventures.
Other panelist also stressed the importance of focusing less on perfect pitches and more on the overall team.
"People invest so much time in planning and coming up with perfect pitches. Yet it's the execution that matters the most to investors. We want to hear about your future goals and about the people on your team, so always be sure to look for people you want to work with," explained Monali Jain, Angel Investor at Keiretsu Forum, TiE Angels and Harvard Angels.
Confidence was another topic of discussion. Both investors and entrepreneurs stressed the need for confidence when pitching startups and investing.
"Women must believe in their product and have confidence during their pitches. Remember, this is a safe environment we're in now. However, you must always put your best foot forward, just as you would when pitching to an all white, male VC environment," said Uriridiakoghene (Ulili) Onovakpuri, Principle at Kapor Capital and Venture Partner at Fresco Capital.
The female entrepreneur panelists agreed.
"I completely agree with the panelist who said, 'investors invest not in technology or even a business plan, but in people.' I believe you absolutely have to be confident while pitching, but this confidence has to come from the heart, passion, and belief in the mission of the company that you are building. You can easily email your financial model or a PowerPoint deck to investors, but what you are pitching in person is your vision of the future. At least, this is the case for GlobeIn, where we are working to improving the lives of a billion artisans around the world by connecting them to the global market. That's the future our investors are supporting," said Liza Moiseeva, Co-Founder at Globeln.
#3: Start Networking and Maximize Social Media
Successful entrepreneurs know the value of building a strong professional network. Face-to-face networking in particular is an important tool for building your company's presence, creating brand awareness and raising capital.
"Social networking enables us to understand movers and shakers before public announcements. Connecting on LinkedIn only helps build a contacts list, but that's not enough. This isn't social networking," Monali Jain mentioned during her panel.
While social networking will get you far if you know how to work a room, maximizing your social networks can also be helpful.
"Here is an example of how to maximize your social network, simply from observing twitter followers. A Twitter list often consists of potential candidates executives will consider or plan to hire. The companies these candidates belong to provides insight into products, partnerships or infrastructure that could potentially receive funding," Monali explained.
Many of the featured entrepreneurs were also well aware of the value of networking.
"Networking is a great tool for entrepreneurs. It allows you to present your ideas and learn from the feedback, and also learn what others have to offer. It can help you find your next customer, next team member and even your next investor," said Paawan Kothari, Founder of The Chai Cart.
#4: Understand The Ecosystem
An "entrepreneurial ecosystem" refers to the social and economic environment affecting entrepreneurship. "Ecosystem" indicates the elements such as the individuals, organizations or institutions outside of the individual entrepreneur. The entrepreneurial ecosystem was mentioned quite a bit during the investor's panel.
"Women want to have an impact on people's daily lives. When pitching corporations, this means knowing their agencies, retailers, best media partners, etc. It's a huge asset for women founders to understand their place in the ecosystem and to know what matters most to their customers or users," said Odile Roujol, Business Angel at Bay Angels.
#5: It's Not Always About Gender
Of course, female founders also need to keep in mind that gender shouldn't always be the main concern.
Renata George, Managing Director at Zenmen Venture Fund, spoke about the gender gap in the startup world, explaining that women need to focus less on gender bias and more on practicalities.
Renata pointed out that while there are numerous studies showing that male founded companies receive more funding than women led startups, there still remains an uneven ratio of male to women founded startups.
"Some people say that they'd expect funding to be divided evenly (50/50) between male and female entrepreneurs. This is an unreasonable expectation though. A quick look at data shows there is a ratio of only 1 woman founder to 8 male founders in the U.S," explained Renata. "Therefore, there is simply not enough women to bring the ratio of funding anywhere close to an equal proportion."
Renata, along with the other featured women in venture capital, also stressed the notion that women founders should focus more on their long-term goals and company vision.
"You need to educate investors and show you have a long-term vision. Equity investors make money only when the company is an exit," said Nancy Hayes, Managing Director at Golden Seeds.
Related
Popular in the Community