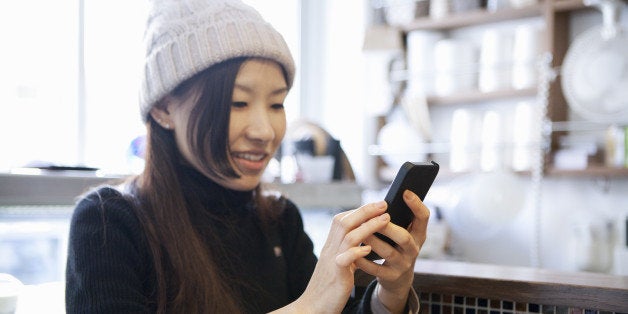 The holidays are stressful enough. Add on the travel, shopping stress, and extra work for year end, and I'm left unorganized and flustered. As a freelancer, in order to stay on top of work, I have to constantly stay up to date on my organization. These apps can not only save time, but can help boost productivity, efficiency, and keep you organized. Whether looking for the best travel app, to-do list, or retail store discounts, our list keeps you ahead of the holiday stress.
1. Organize Your Documents
Instead of referring to a series of documents why not merge them? Ice Cream Apps offers the ability to split and/or merge your PDF documents, as well as delete pages. The site offers ability to convert books into an Ebook, a media converter, as well as image tools. No need to open up multiple programs or keep unnecessary documents. This app makes it easy to bring multiple documents condensed.
2. The Grown Up To-Do List
Although I still love using a pad of paper and having the ability to cross off completed tasks, I sometimes lose my list. Not only is it frustrating, but unorganized. The Any.Do app allows you to write down tasks, goals, and check lists. Now you'll remember all those on your gifting lists!
3. Dropbox
When traveling, Dropbox is the best app to keep information. The website and app makes it easy to share files from computer to computer or person to person. You can share documents, upload files or photos directly from your phone, as well as open documents easily. The service is free and it lets you store items in its cloud, which makes organization a lot easier and less cluttered.
4. Cartwheel App by Target
Nowadways many retail stores offer the option of apps to entice higher sales. The Cartwheel app is not only user friendly, but offers great discounts on product you were already going to buy. Free Wifi in Target allows you not to have to worry about any data usage.
5. Skype
Whether on phone, tablet, or computer, Skype is a great way of communication between people. If you can't head home for the holidays, Skype makes it easy to stay connected! You can call or message international numbers without charge, and the App allows you to constantly stay connected.
6. Mint
Mint is an easy way to manage money and your finances. The app allows you to connect to your bank, credit cards, as well as car/mortgage accounts. It sends you text reminders before your bill is due, when you're over your regulated budget, and can offer other products or tips to save money. I set mine up to text me the balances of my accounts on Friday so I can not only keep track of my spending, but monitor my accounts.

7. RedLaser
RedLaser makes it easy to save money. The app allows you to scan the barcode of any product, and offers other competitor pricing. You know you received the best deal!
8. Groupon
If being addicted to Groupon is wrong, I don't want to be right. Groupon offers deals locally to the GPS in your phone or the location you search for. The mobile app allows you to redeem deals, keep track of deals, or purchase from your phone. From restaurant discounts to concerts, Groupon offers great gifting options.
9. Waze
Travel home for the holidays with the most efficient route.The Waze community is growing at a tremendous rate. Known as the world's "largest community-based traffic and navigation app," Waze helps you get where you need to go. It offers up-to-the-minute traffic reports, sent in by fellow Wazers like you. From an upcoming accident in your route, to an object on the road, this community of likeminded app users is all about being a good neighbor.
No matter where you're going, remember to plan ahead! These apps can help you be prepared for the holiday season, but most importantly, remember what the season is all about.
Calling all HuffPost superfans!
Sign up for membership to become a founding member and help shape HuffPost's next chapter