I usually start my mornings with a cup of coffee while browsing the newspapers for the latest in politics and culture. Several days ago I was surprised to find an article by David Brooks in the Opinion Pages of the N.Y Times where he wrote with particular eloquence about Hemingway, while visiting his house in Cuba. According to Brooks, Hemingway "was a prisoner of his own celebrity." "He was an extremely sensitive man, who suffered much from the merest slights, but was also an extremely dominating, cruel and self-indulgent..." "He could be lively and funny... but he could also be depressed, combative, and demoralized." "Yet there were moments, even amid the wreckage, when he could rediscover something authentic." "Even at these late phases, he could write books like For Whom the Bell Tolls and The Old Man and the Sea."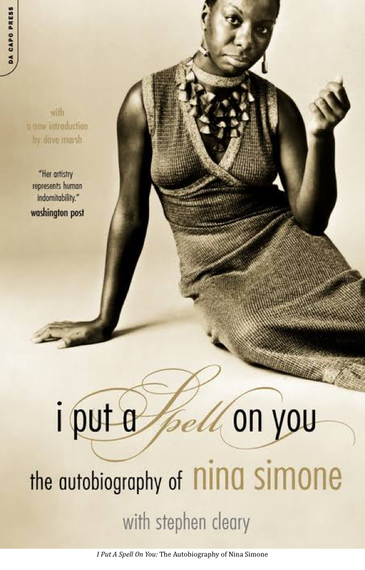 All that brought back the memory of fascinating and disturbing documentaries and biographies of a few major artists which were released recently. What Happened, Miss Simone? (2015) was the documentary about Nina Simone, an amazing singer with a voice of extraordinary power but also with personal demons that tortured her on and off stage. The just-released feature movie Nina received less-than-lukewarm reviews. Instead I would recommend for you to read Nina Simone's autobiography I Put A Spell On You. But brace yourself for learning about so much drama and hardship - you may need to have a handkerchief ready.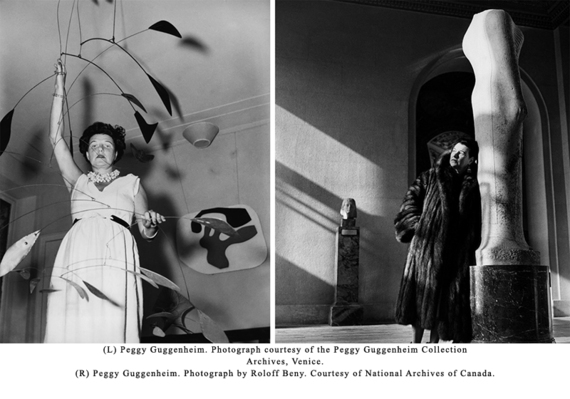 And here is another bigger than life and hell of a difficult person who is the subject of the documentary Peggy Guggenheim: Art Addict. An heiress of the family fortune, Peggy was a "notoriously eccentric grande dame" who not only collected art but "collected" artists as well - many of them becoming her lovers. The documentary, along with the just-published biography, Peggy Guggenheim: The Shock of the Modern by Francine Prose, is not afraid to tell the stories describing Peggy not only as a colorful character ahead of her time, but also as an impossibly difficult person. In the many comments made by people who knew her well, we hear and read that art and sex were two major passions in her life. And no doubt that without Peggy the history of the 20th-century art would not be the same.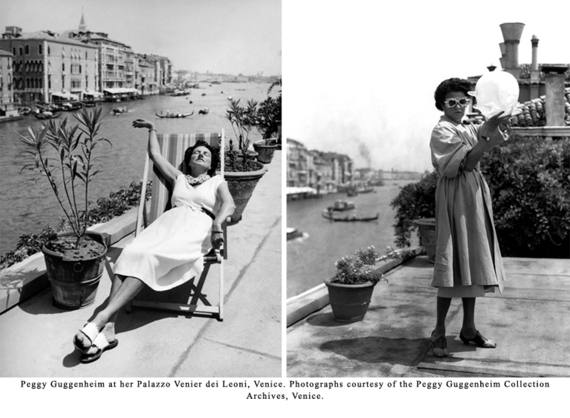 Here is the story about one more incredibly talented, impossibly difficult, and beautiful artist who at the age of 19, graced the cover of LIFE Magazine. I am talking about Niki de Saint Phalles and the fascinating and rather scary profile of her in the recent issue of the New Yorker. I always admired her art but I knew nothing about her as a person. But reading this profile, I learned that her life was full of neglect and tragedy.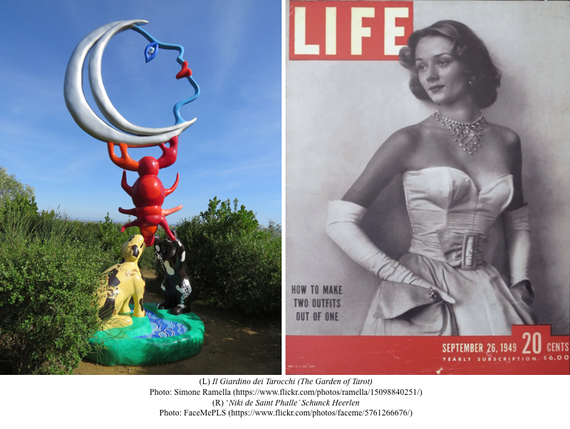 Her mother had "vicious, unpredictable temper," and often beat her children. Niki's two siblings committed suicide in adulthood. Niki ended up in a mental clinic, where she underwent ten rounds of electroshock therapy. And that's when a miracle happened. In her own words "My mental breakdown was good in the long run, because I left the clinic a painter." It's difficult to reconcile the sense of happiness conveyed by her monumental sculptures and their colorful mosaics with the darkly disturbed history of her private life. She was sexually abused as a child by her father. As a young mother herself with two little kids, she was -- to put it mildly -- neglectful.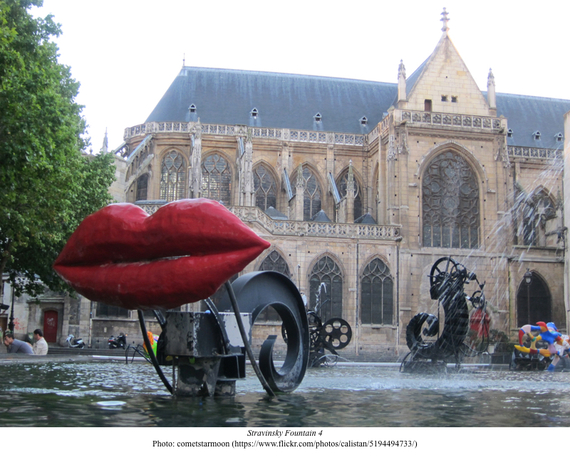 Her life was a mess - no other way to describe it. But looking at her fabulous sculptures with their voluptuous shapes and rainbow-colored mosaic - is to be overwhelmed by their exuberance, their sense of happiness. If only for a moment, one feels like a child playing in a sandbox.
To learn about Edward's Fine Art of Art Collecting Classes, please visit his website. You can also read The New York Times article about his classes here, or an Artillery Magazine article about Edward and his classes here.
Edward Goldman is an art critic and the host of Art Talk, a program on art and culture for NPR affiliate KCRW 89.9 FM. To listen to the complete show and hear Edward's charming Russian accent, click here.
Calling all HuffPost superfans!
Sign up for membership to become a founding member and help shape HuffPost's next chapter