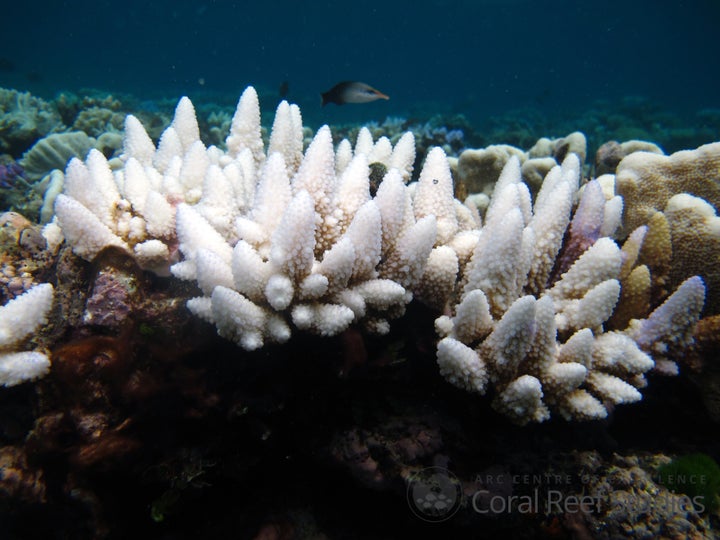 The reef, which is experiencing the worst coral bleaching event on record, was removed after officials from the Australian Environment Department said inclusion would have had a negative impact on tourism.
"Recent experience in Australia had shown that negative commentary about the status of world heritage properties impacted on tourism," the Environment Department said in a statement provided to the Guardian. "The department was concerned that the framing of the report confused two issues -- the world heritage status of the sites and risks arising from climate change and tourism."
UNESCO, alongside the Union of Concerned Scientists and the United Nations Environment Program, released a troubling report on Thursday outlining the impacts climate change would have on protected areas around the world and the tourism revenues they provide. Those sites ranged from America's Yellowstone National Park, which faces the threat of more severe wildfires, to Venice's famed Lagoon, now under siege from rising seas.
The report listed 31 natural and cultural World Heritage sites in total, from 29 countries on every continent -- except Australia. The paper mentioned the dire threats to the world's reefs, but no mention is made of the Great Barrier, the largest such structure on the planet.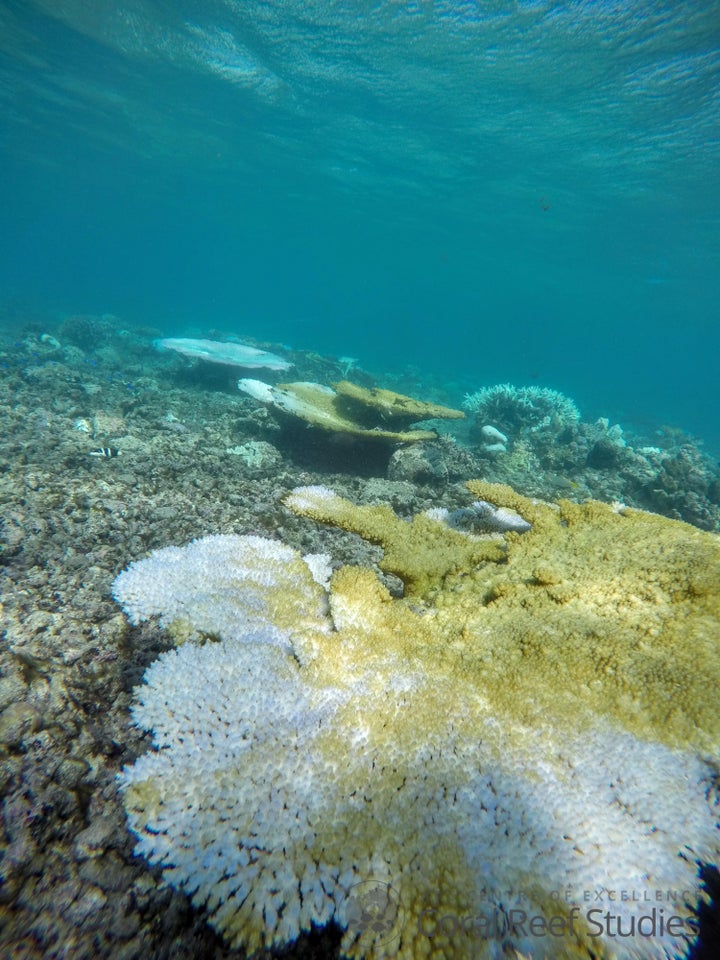 Adam Markham, lead author of the report and deputy director of the climate and energy program at the UCS, published a blog Thursday afternoon about the nixed climate-related threats to the Great Barrier. In the piece, Markham pointed to an urgent need for action after "degradation of the reefs and the likelihood of much worse to come."
"The Great Barrier Reef is now one of the world's most important coastal and marine tourism areas, but its future is at risk, and climate change is the primary long-term threat," he wrote. "Without a comprehensive response more in keeping with the scale of the threat, the GBR's extraordinary biodiversity and natural beauty may lose its World Heritage values."
"It's not really in anyone's interest to put the Barrier Reef in these reports," he said.
But Australia's rationale last year centered around reports that a vast section of the reef was still healthy and, therefore, held "outstanding universal value," a requirement for a World Heritage Listing. The region the government pointed to has actually been the epicenter of the latest bleaching event and more than half of the coral in that sector of the reef may die as a result. 
"When UNESCO was considering putting the reef on the threatened list, Australia argued that the overall [outstanding universal value] of the Great Barrier was still intact because the northern third was largely unaffected," Hughes said. "But the northern third was the part that was just severely bleached."
Despite the government's objections, the Great Barrier Reef is still in trouble; 93 percent of the site's coral showed signs of bleaching during the most recent surveys.
Calling all HuffPost superfans!
Sign up for membership to become a founding member and help shape HuffPost's next chapter
BEFORE YOU GO