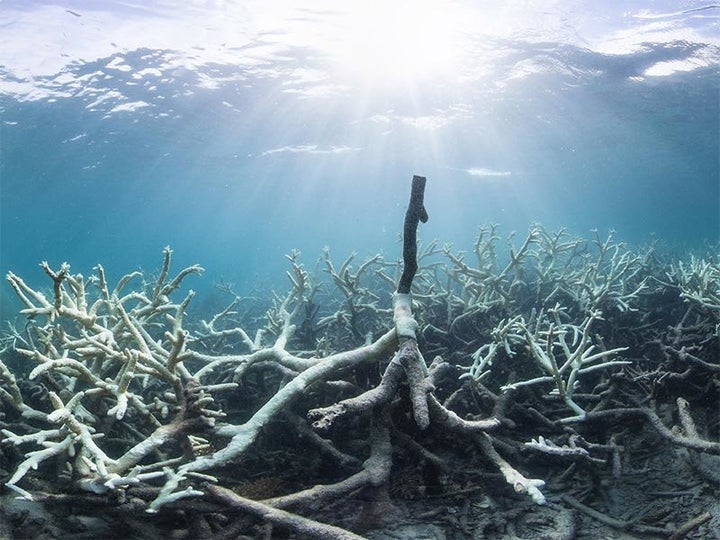 Australia is raising the alarm: Swathes of the Great Barrier Reef, the world's largest coral reef system, are dying.
On Sunday, WWF Australia released shocking footage and photographs of bleached coral around Lizard Island, located in the northern part of the reef.
Bleaching in the northernmost quarter of the reef is a particular "cause for concern," Hunt said. Experts say bleaching in that area is both widespread and severe.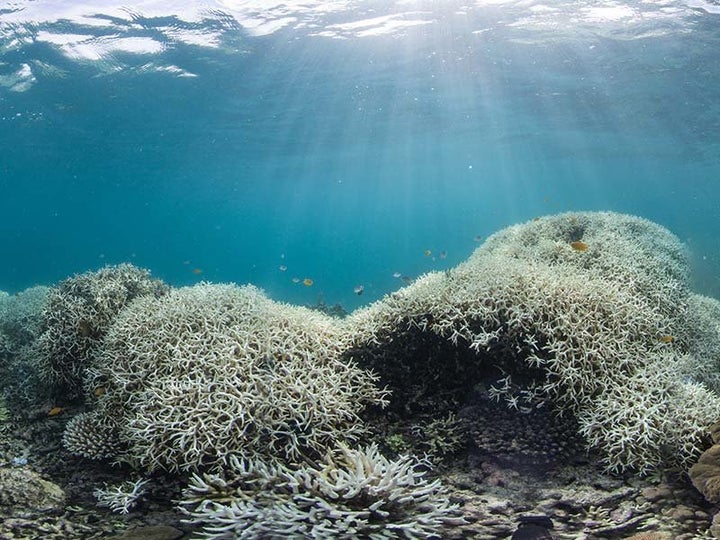 Soaring temperatures have been blamed for the reef's bleaching crisis.
"We still have many more reefs to survey to gauge the full impact of bleaching, however, unfortunately, the further north we go from Cooktown [in Queensland] the more coral mortality we're finding," he said.
"We do notice a bit of minor bleaching most summers, but this year is exceptional," researcher Lyle Vail told the Australian Broadcasting Corporation. "Unfortunately we've got the perfect storm conditions for coral bleaching. At the moment we've got brilliant clear sunny skies, calm conditions, little tidal movement. A lot of that hot water on top of the reef flat is just staying there and cooking the coral."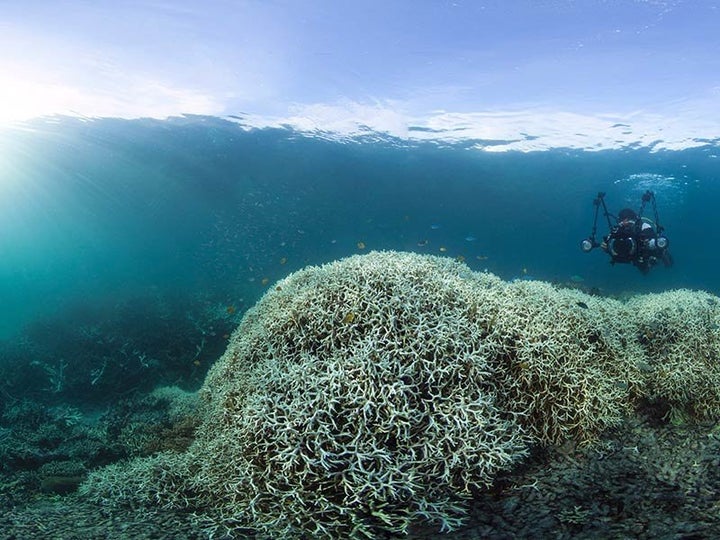 In light of the severe bleaching event, Hunt has announced plans for increased monitoring of the Great Barrier Reef, a UNESCO World Heritage Site; as well as programs to tackle run-off pollution and outbreaks of crown-of-thorns starfish, which prey on coral polyps.
However, the minister has been criticized this week for his failure to pinpoint climate change as a major cause of the bleaching.
"Being able to monitor the state of affected coral is important -- Mr Hunt's contribution on that front is welcome -- but it is not enough," said Queensland environment minister, Steven Miles, per The Guardian. "Where is his plan to reduce Australia's greenhouse gas pollution? February sent records tumbling -- the new hottest month on record after July 2015."
Activists are pushing Australia to address the issue of climate change -- particularly its role in the fossil fuel industry -- as it tackles the bleaching crisis.
"The pictures we're seeing coming out of the northern Great Barrier Reef are devastating," Shani Tager of Greenpeace Australia said in a statement. "The Queensland and federal Governments must see this as a red alert and act accordingly ... The best way of protecting our Reef from climate change, is to do everything we can to stop burning fossil fuels, which means leaving them in the ground."
Related
Popular in the Community