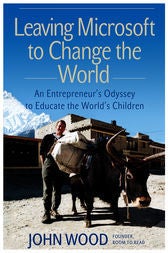 John Wood discovered his passion, his greatest success, and his life's work not at business school or helping lead Microsoft's charge into Asia in the 1990s but on a soul-searching trip to the Himalayas. He made the difficult decision to walk away from his lucrative career to create Room to Read, a nonprofit organization that promotes education across the developing world. By the end of 2007, the organization will have established over 5,000 libraries and 400 schools, and awarded long-term scholarships to more than 3,000 girls, giving more than one million children the lifelong gift of education.
If you have ever pondered abandoning your desk job for an adventure and an opportunity to give back, Wood's story will inspire you. He offers a vivid, emotional, and absorbing tale of how to take the lessons learned at a hard-charging company like Microsoft and apply them to the world's most pressing social problems.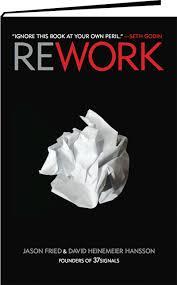 Rework shows you a better, faster, easier way to succeed in business. Read it and you'll know why plans are actually harmful, why you don't need outside investors, and why you're better off ignoring the competition. The truth is, you need less than you think. You don't need to be a workaholic. You don't need to staff up. You don't need to waste time on paperwork or meetings. You don't even need an office. Those are all just excuses.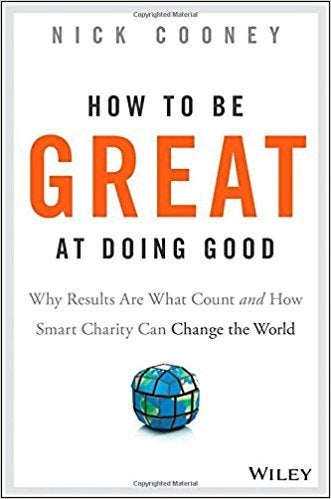 Many of us donate to charitable causes, and millions more work or volunteer for non-profit organizations. Yet virtually none of us have been taught what it means to succeed at doing good, let alone how to do so. In short, we've never been encouraged to treat charity with the seriousness and rigor it deserves.
How to be Great at Doing Good is a complacency-shattering guidebook for anyone who wants to actually change the world, whether as a donor, a volunteer, or a non-profit staffer.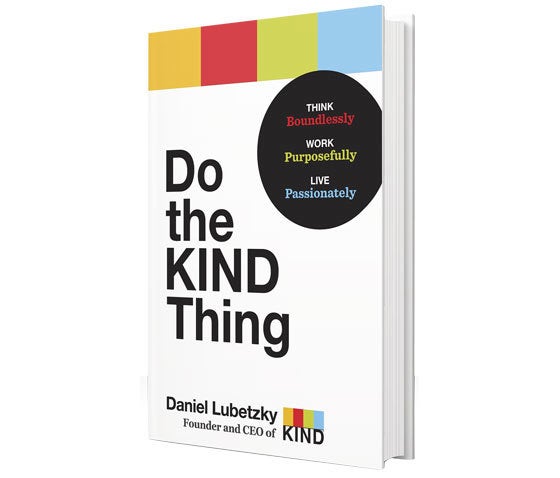 Inspired by his father, who survived the Holocaust thanks to the courageous kindness of strangers, Lubetzky began his career handselling a sun-dried tomato spread made collaboratively by Arabs and Jews in the war-torn Middle East. Despite early setbacks, he never lost his faith in his vision of a "not-only-for-profit" business—one that sold great products and helped to make the world a better place.
This book proves that you do not have to compromise on your mission to create an innovative, profitable company.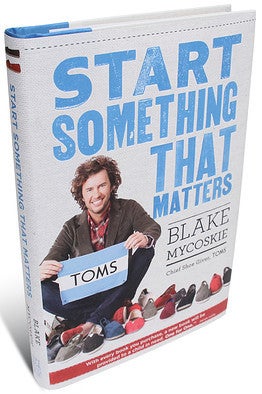 The incredible story of the man behind TOMS Shoes and One for One, the revolutionary business model that marries fun, profit, and social good. People often ask me what I consider my goal to be at TOMS. The truth is that it's changed over the years. When we first began, the goal was to create a for-profit company to help the children that I met in a small village in Argentina. And that objective to give new shoes to children in need continues to be a powerful driver for me and everyone else at TOMS.
But recently my personal mission has changed. Today, I would say that my goal is to influence other people to go out into the world and have a positive impact, to inspire others to start something that matters, whether it's a for-profit business or a nonprofit organization. I feel a deep sense of responsibility to share everything that we've learned from TOMS, so that others can learn from both our mistakes and the counter intuitive principles that have guided our success.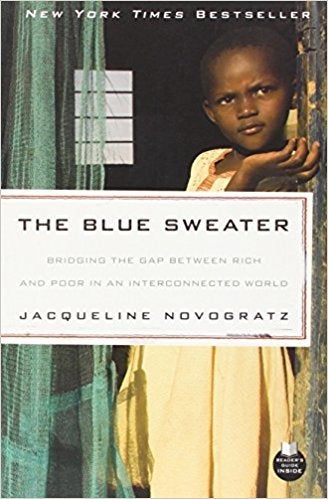 Because of the work I do in the Continent of Africa this is one of my favorites for 2017! Novogratz takes you along on her journey through Africa slowly discovering the need for providing small business loans to women. As a young idealist, Novogratz learns through making many mistakes that serving a group of people does not mean taking away their dignity or power. She shows how traditional charity often fails, but how a new form of philanthropic investing called "patient capital" can help make people self-sufficient and change millions of lives.
This book will shift your thinking from "How can I help?" to "How can I empower the leaders in the community?"
By Yolanda Conley Shields
Entrepreneurship is A Mindset "Entrepreneurship is a Mindset not a Store Front" will show you how to: create a mindset that shapes your understanding of how to stay focused and what it takes to keep you moving and being innovative to create great ideas, seize new opportunities and facilitate change that makes breakthroughs; build transformational long term sustainable businesses and a dynamic vibrant entrepreneurial atmosphere within your business.
REAL LIFE. REAL NEWS. REAL VOICES.
Help us tell more of the stories that matter from voices that too often remain unheard.
This post was published on the now-closed HuffPost Contributor platform. Contributors control their own work and posted freely to our site. If you need to flag this entry as abusive,
send us an email
.