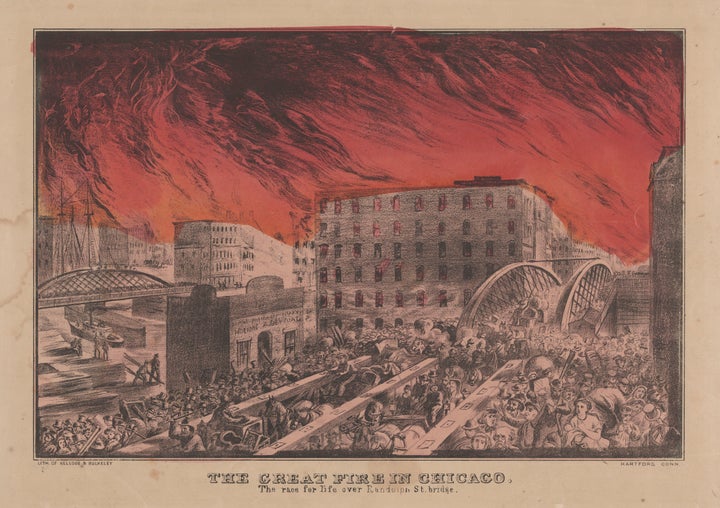 Around 9 p.m. on Sunday, October 8, 1871, a small fire started on the city's Southwest Side. Dry and windy conditions quickly fanned the flames driving the blaze out of control hurling giant fireballs through the air.
The destruction that followed was ultimately known, of course, as the Great Chicago Fire, which came on the heels of a very dry summer that had left the ground parched and ripe for disaster. The fire left at least 300 people dead, 100,000 people -- one-third of the city's 1871 population -- homeless and some $200 million worth of property completely leveled.
Monday marks the 141th anniversary of the blaze which, while devastating at the time, became a turning point in Chicago's history, earning the city an international reputation of a "place of opportunity, renewal, and future promise," as Karen Sawislak writes in the Encyclopedia of Chicago.
In honor of the anniversary, the Chicago History Museum has collected a series of photographs, drawings and more from the Great Chicago Fire.
Through Wednesday, the museum is offering its Chicago Fire iPhone app free of charge. Users of the app can tour the fire in the streets of Chicago today, view images and artwork, relive the historic timeline of events, and read over 20 eyewitness accounts.
All images appear courtesy of the CHM. Click here if you are interested in obtaining a copy of any of the museum's images included in the slideshow. Their call numbers have been included for your reference.
Related
Before You Go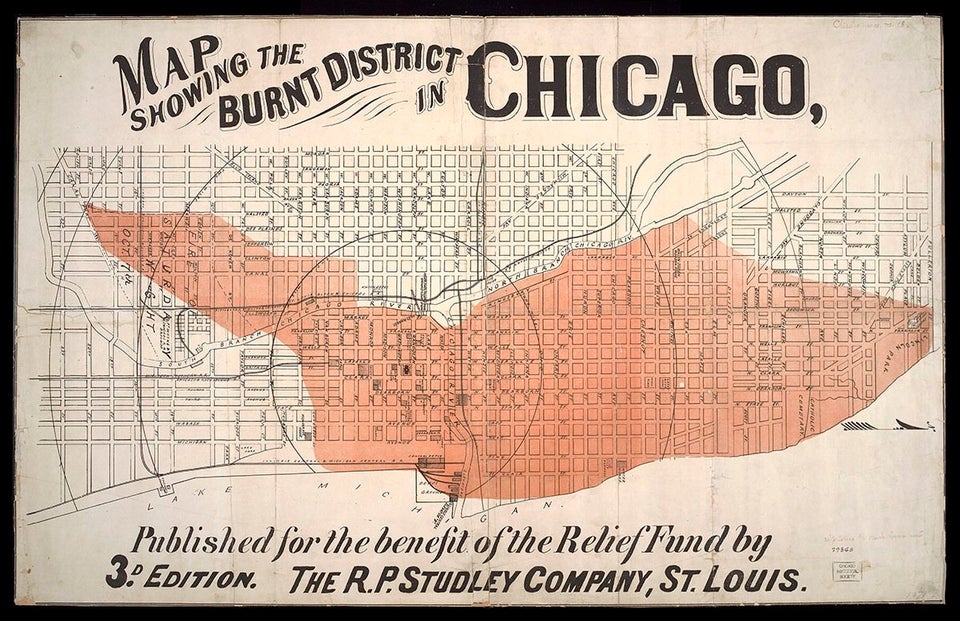 The Great Chicago Fire, 1871
Popular in the Community