Georgina Harwood may be 100, but she doesn't act a day over 92. Then again, her 92 could just as easily pass for someone else's 30.
That's because Harwood was 92 when she went skydiving the first time. Last Friday, to celebrate her 100th birthday, the great-grandmother went skydiving for a third time -- and she plans to continue the party on Monday by going scuba diving with sharks.
Happy birthday, Georgina!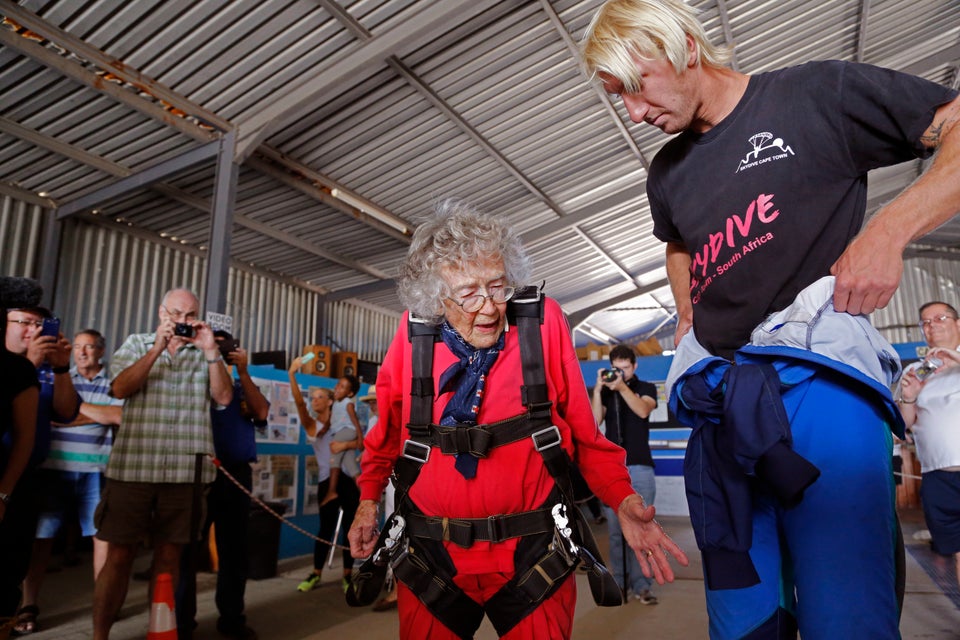 Great Grandmother Goes Skydiving For 100th Birthday
Related