A Maine woman is driving through the golden years at full speed.
At 87 years old, Edna Mitchell is thought to be the state's oldest Emergency Medical Technician, volunteering for the Liberty Fire Department for the past 37 years, WCSH reported. Seated behind the wheel of the ambulance, the great-grandmother continues to respond to emergency situations with tremendous strength and bravery.
"I don't think about it, I guess," she told the news outlet. "I just do it."
Mitchell became interested in medical care while helping a first-aid class in high school during World War II, the Bangor Daily News reported, and became a certified EMT in 1978. Since then, she has responded to a variety of emergencies, including heart attacks, snowstorms and, most recently, a car accident that involved a driver pinned inside a vehicle, according to WCSH.
"It is my honor to run with Edna Mitchell," Liberty Fire Chief Bill Gillespie told the Bangor Daily News. "People have a sense of relief to know that Edna is there. There's been a lot of times Liberty Ambulance wouldn't have rolled out the doors if it wasn't for Edna. She is amazing. She is a tough, tough woman."
Working as an EMT for multiple decades requires dedication and hard work. To keep herself in shape, Mitchell begins each day with 20 minutes of exercises, including a set of pushups.
"I exercise, try to stay healthy, take vitamins. I swim every day. I don't drink, smoke or swear," she told the Bangor Daily News. "I used to say I don't have any fun, but I do."
Some of Mitchell's grandchildren and great-grandchildren have been inspired by their grandmother to pursue EMT careers themselves. While Mitchell is showing few signs of fatigue, she told WCSH she will stop in December 2016, when her contract runs out.
"My license runs out after next year, and I figure it's time to stop. I don't want to, though," she told the Bangor Daily News. "I have to take my hearing aids out to listen to people's lungs, but I do it."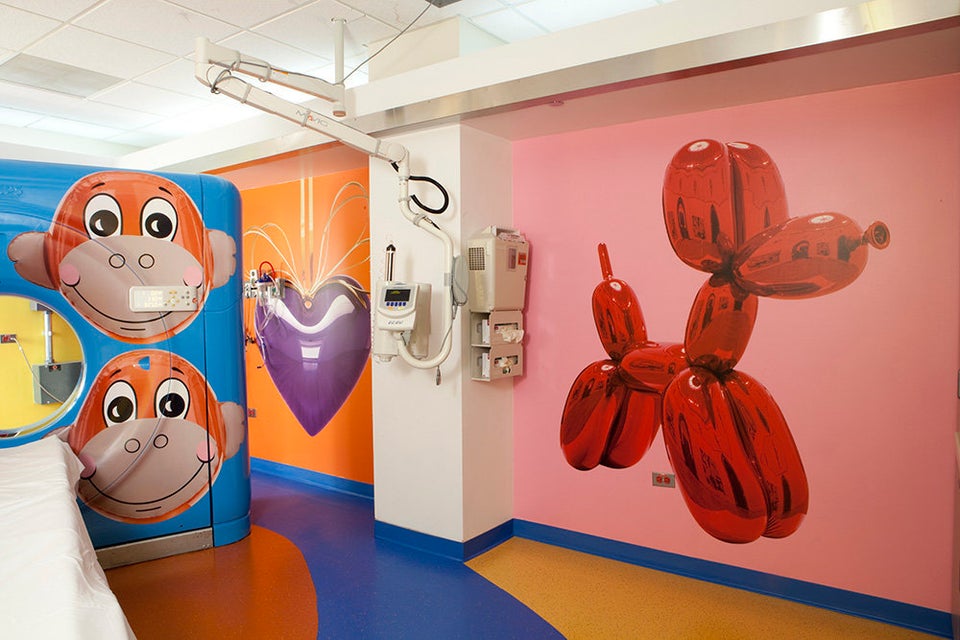 RxArt Hospital Art
Popular in the Community