A 94-year-old woman is proving that it's never too late to achieve your dreams.
Amy Craton of Honolulu is hoping to inspire others to "learn as long as you can" after earning her bachelor's degree with a perfect 4.0 GPA.
"I couldn't see myself just sitting there watching Netflix all the time," the great-grandmother told NH1 during a graduation party Monday. "It feels good to graduate, to finish that part of my life, but I feel like I'm still on the road. I have more to learn."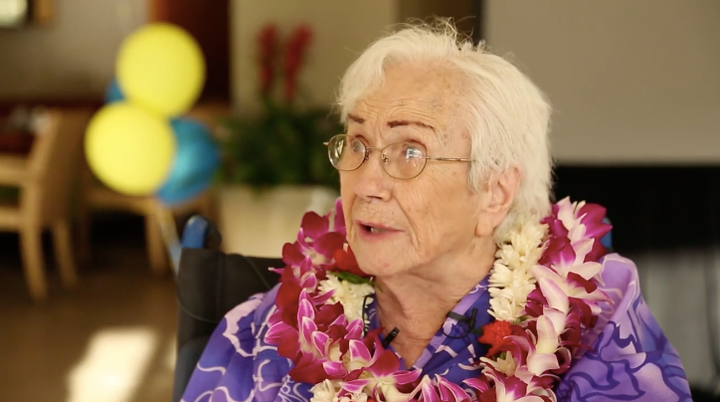 Craton began pursuing a college degree in 1962, but had to put off her studies not long after so she could support her children following a divorce, she previously told NBC News.
Now that her children are all grown up, Craton ― who uses a wheelchair and is hard of hearing ― decided it was now or never.
She enrolled in Southern New Hampshire University's online degree program in the fall of 2013, WMUR reports.
"I said, 'I can't do it. I can't go back to school,'" she told the New Hampshire station, describing her initial doubts.
Now, roughly 55 years after she put her dreams on hold, Craton holds a degree in creative writing and English that was hand-delivered to her Monday by the university's president.
Craton said she now plans to pursue a master's degree.
"I try living my life to the fullest," she told NH1. "If you're at home, pick up a book and read. Any kind of book. Expand yourself, expand your knowledge. Expand your life."
"It will open a whole new life. You're getting life in your life," she said.
As for others who may feel intimidated about going back to school, she offered this advice: "Don't be afraid of it. They have advisers that will help you — all the help you need."