When you think of grandmas knitting -- you might think of them making sweaters for their little grandchildren or blankets to put in cribs. But this 104-year-old great-grandma is part of a group using their knitting and crocheting talents to brighten up an entire community.
Grace Brett is part of a group of "yarn stormers" who are taking to the streets to showcase their craft. As part of a week-long arts festival in Scotland, Brett and the Souter Stormers knitted and crocheted dozens of pieces to display across three cities. Among the pieces were a bench covering, a cover for a classic British red phone booth and various other hanging ornaments -- all of which spruced up the city with colorful yarn.
"I liked seeing my work showing with everyone else's and thought the town looked lovely," Brett told SWNS. "I thought it was a really good idea to decorate the town and enjoyed having my crochet included."
Brett reportedly learned crochet and knitting as a teenager and has enjoyed it ever since -- often making bedspreads for her children and grandchildren.
Other knitting-enthusiasts have also used their craft for a good cause. Earlier this year we wrote about Australia's oldest man, who at 109 spends his time knitting tiny sweaters for little penguins who have been exposed to oil spills.
Check out the amazing photos of the Scottish "yarn-bombing" below: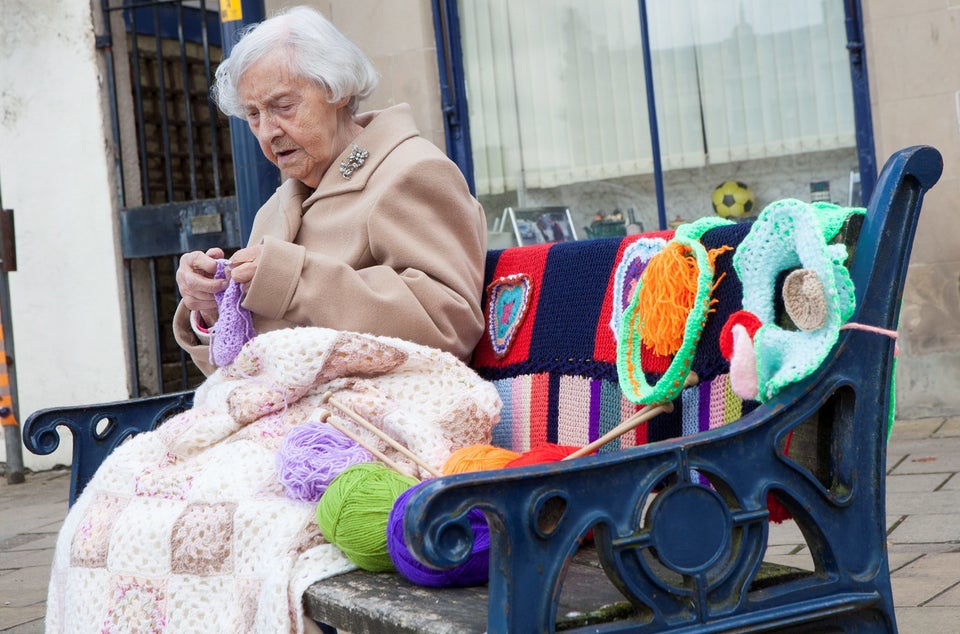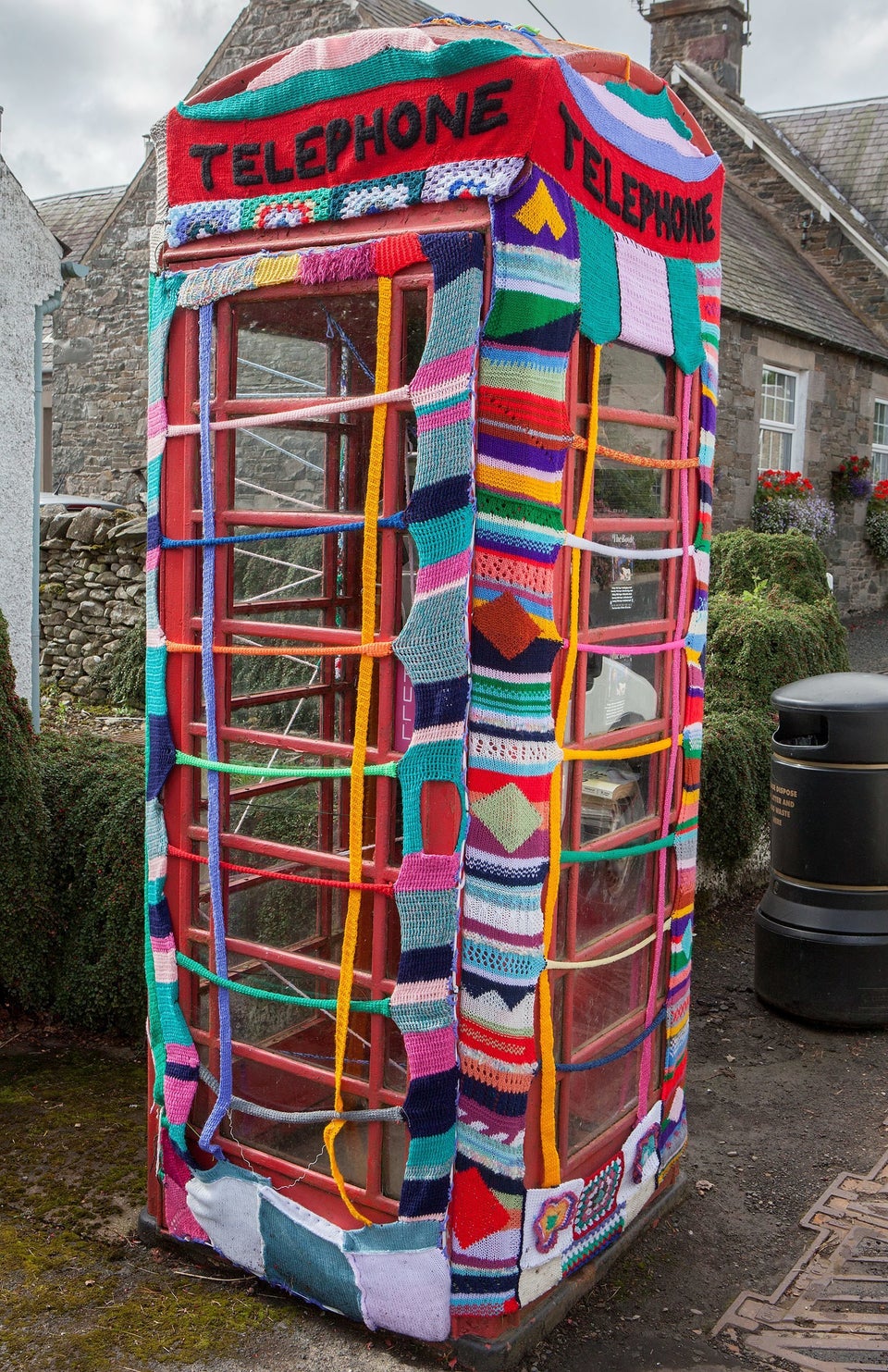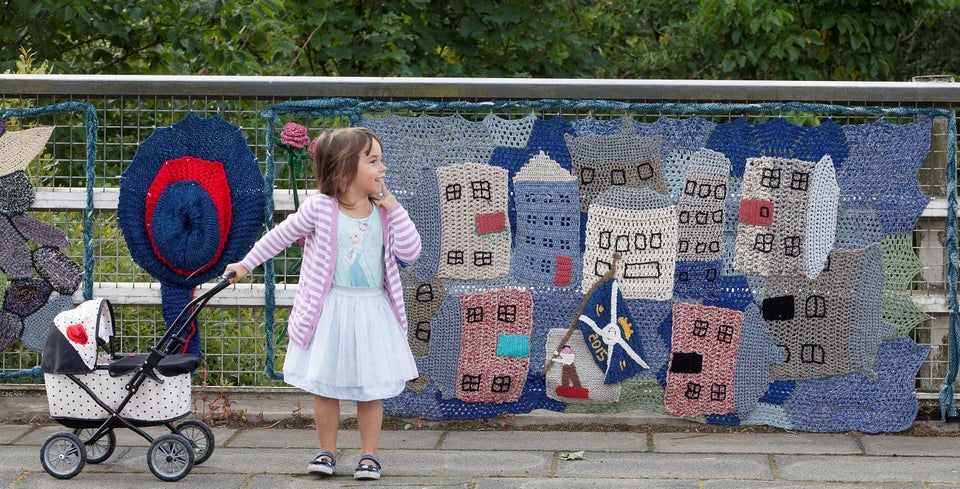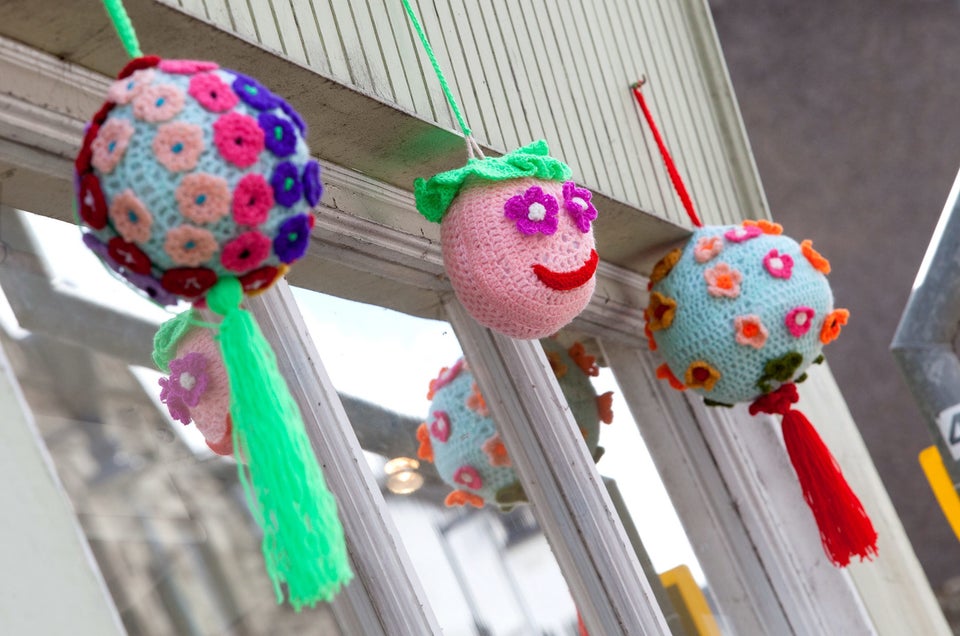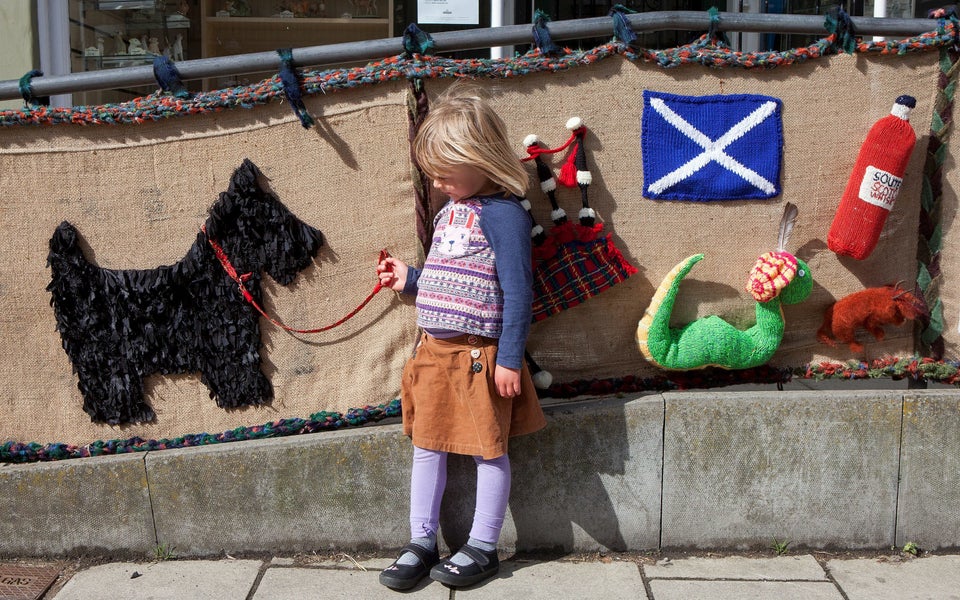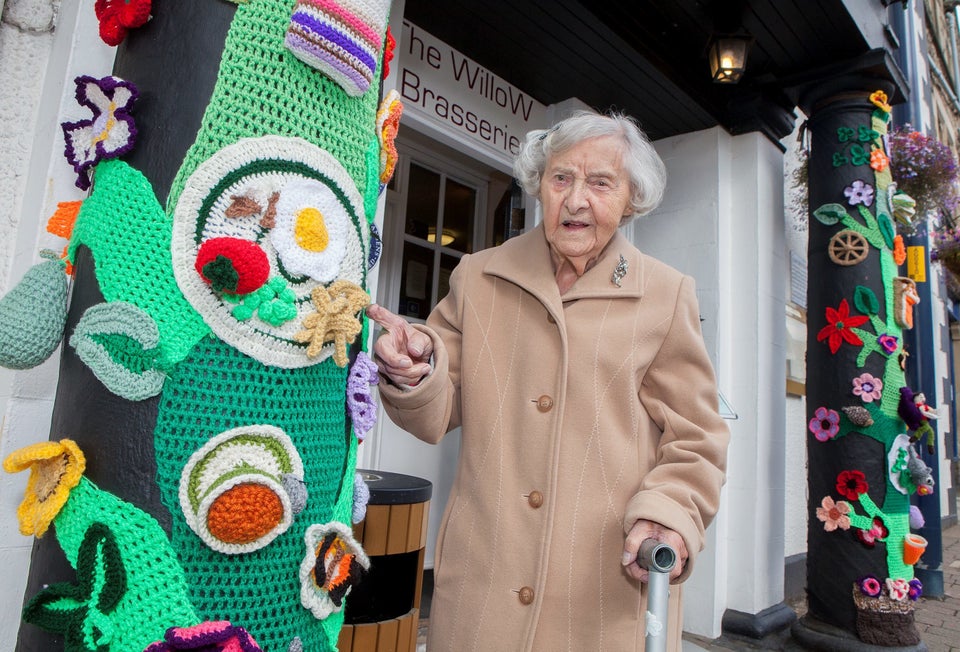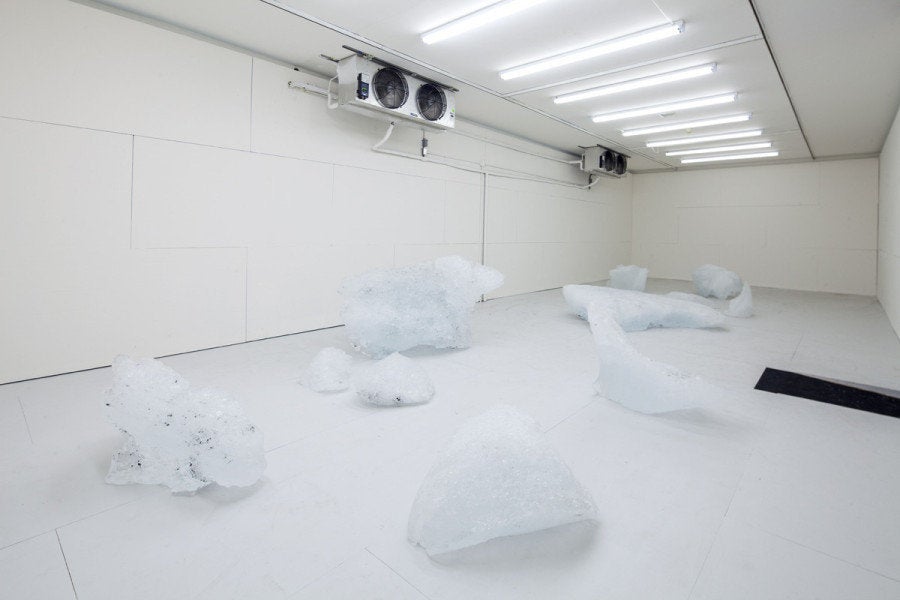 Green Artists Making Climate Change A Priority
Related
Popular in the Community