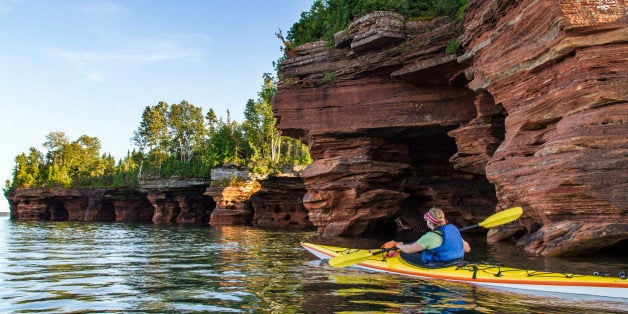 While the official beginning of summer is less than two weeks away, people in the Great Lakes region are just glad they're not still fending off winter.
It was a seriously cold and icy winter on the Great Lakes, but as of the past week they're finally ice free (at least statistically -- see the update below). A Thursday map from the National Oceanic and Atmospheric Administration's (NOAA) Great Lakes Environmental Research Laboratory shows 0 percent ice cover.
The U.S. Coast Guard helped rid the lakes of ice this season, breaking ice for 2,000 hours, they said in a tweet. On one March trip in the Duluth, the coast guard's ice cutter Alder took 21 hours to go 3 miles, sometimes breaking up ice more than 2 feet thick, according to KARE 11.
It was just a couple weeks ago that sunbathers enjoyed their Memorial Day weekend on Lake Superior as ice floated past.
Great Lakes ice cover reached historic levels this winter. In March, 92 percent of the lakes' surface was covered in ice, the most since 1979. On its own, Lake Michigan reached 93 percent ice cover this season, the highest since recording began.
Unfortunately for swimmers, lake temperatures are expected to be colder than usual. And what does that mean?
"It's going to be the summer of fog," said Peter Blanken, a researcher from the University of Colorado studying Lake Superior water temperatures.
UPDATE: June 12 -- Though NOAA data shows the Great Lakes have zero ice coverage overall, ice was spotted on Lake Superior this past weekend, as shown by satellite imagery and photographs of ice enthusiastically described as "icebergs."
"Unfortunately, there hasn't been any icebergs in the Great Lakes ... since the last Ice Age," quipped Christopher Szorc, a senior ice analyst with the U.S. National/Naval Ice Center (NIC). Szorc said he finished looking at Great Lakes ice cover for the season last week.
From photos, he estimated one of the ice chunks may have been around 10 feet thick and 20 feet wide. Spotted near the Apostle Islands, the ice was too small to be factored into their ice charts, and Great Lakes ice cover remains statistically zero, Szorc said.
A NOAA map shows a small area of ice in Lake Superior at .1 percent concentration as of the weekend, but a total statistical ice cover for the lakes of zero.

Before You Go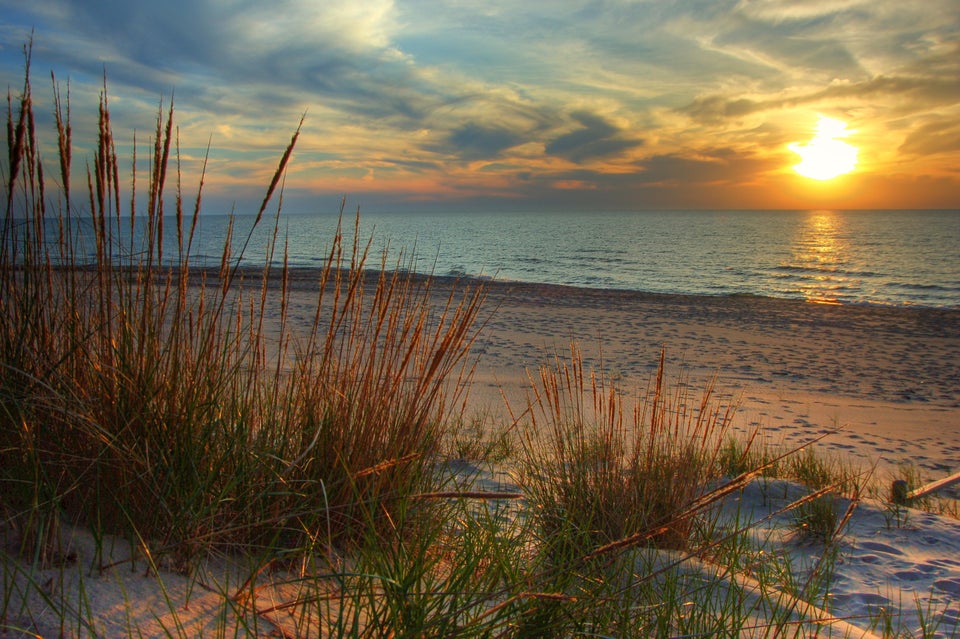 27 Reasons The Great Lakes Are The Greatest
Popular in the Community