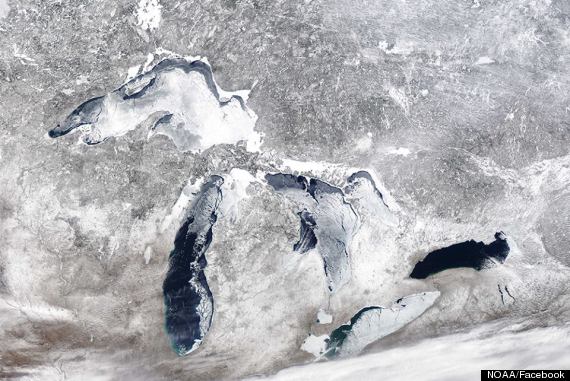 As of Wednesday, 37.1 percent of the lakes remain covered in ice. While that's way down from a high of 92.2 percent in early March, pictured above -- and the second-highest ice cover since recording began in 1973 -- it's still an unprecedented amount of ice to have at this time of year, as an Environment Canada bar graph illustrates:
The historic ice coverage is causing some problems. U.S. Coast Guard cutters were needed to create a route to Marquette, Mich., along the shores of the 64-percent-frozen Lake Superior, so that coal could be delivered from Duluth, Minn., allowing the local mining industry to continue operations, CBS Chicago reports.
In Marquette Harbor, the ice is reportedly up to 2 feet thick, according to CBS.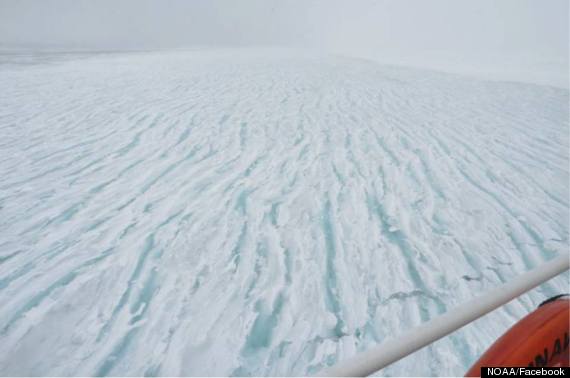 A formation of ice on Lake Superior in late March, as documented from a Coast Guard cutter.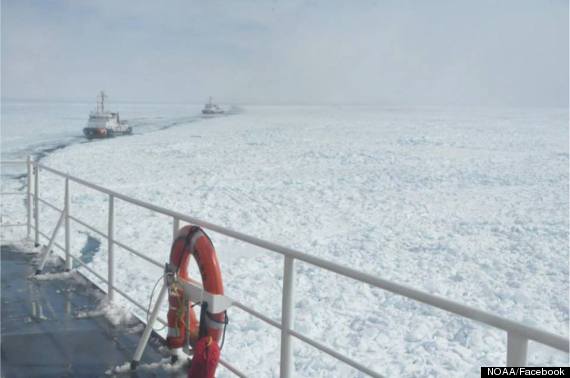 More Lake Superior ice seen from a Coast Guard breaker, followed by two cutters, in late March.
Meanwhile, in Menominee, Mich., some truly epic "ice shoves" -- free-floating ice being pushed onto land by high winds -- are another dramatic result of the ice coverage.
Related
Before You Go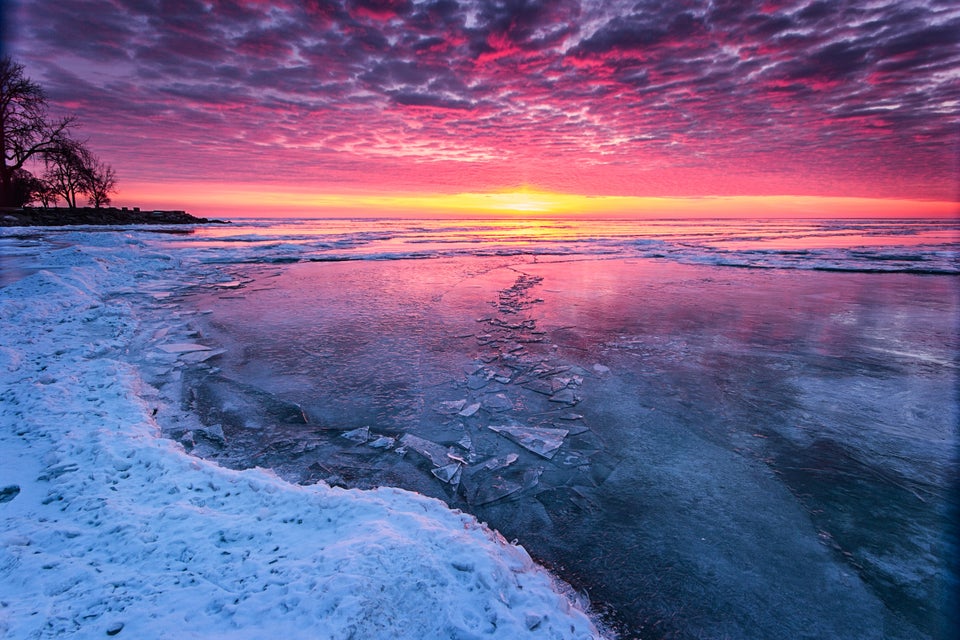 Views Of The Great Lakes