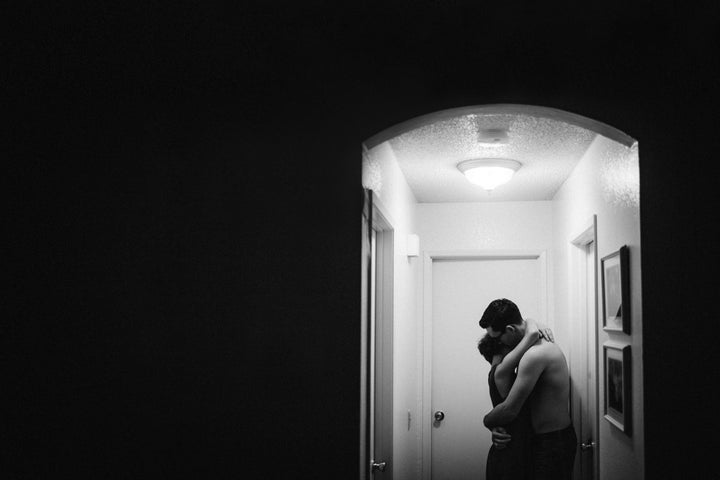 Photographer Ellen Covey learned to shoot in low light out of necessity. A mother of two young daughters with a gift for self-portraits, Ellen often found herself with time to shoot when at home with her children or at night after they had gone to sleep. If she had limited herself to only shooting in natural light she would have missed out on documenting many important moments in her life.
Every home or building is going to have a different set of lights - play around with them as much as you can to find where the good light is indoors. At night, try turning off all the lights and then turn on one light at a time to practice with each light source. Not all will work, but you won't know which light sources you like until you try. Look beyond the obvious lamps and try these light sources and others: Television, Tablet, Cell phone, Computer, Night light, Flashlight, Refrigerator, Oven, Desk lamp, Overhead/ceiling light, Closet light, Hall light, Headlamp, and Fish Aquarium.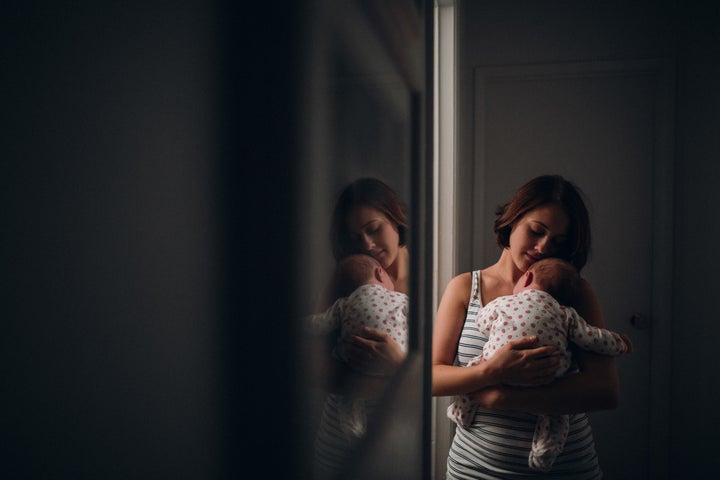 Use a Screen as a Source of Light
Many screens produce a form of light that can be very easy to photograph. Slower shutter speed and higher ISO can be used to compensate for low light situations when shooting with such a small light source. Some beautiful photos have been taken lit by nothing more than a phone or tablet!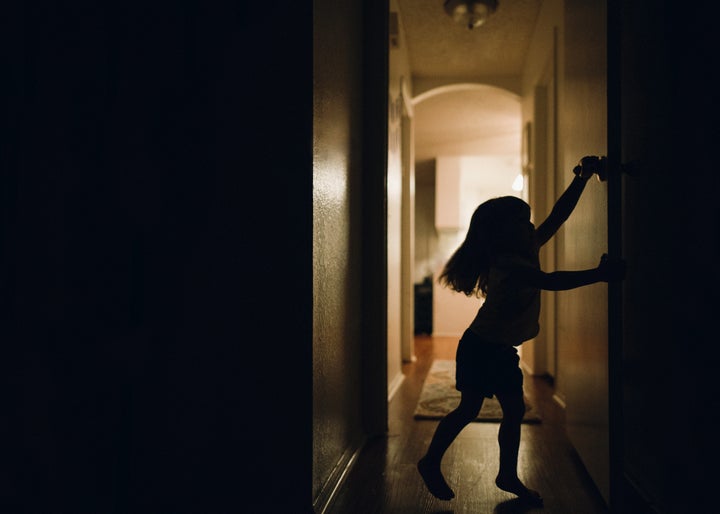 Flashlights and Headlamps
Flashlights and headlamps can be used alone or in combination with another light source. Shadow puppets are a fun and easy thing to photograph with flashlights. Headlamps are a great way to get light on a child's face. If your subject looks at something that reflects light back into her face, such as a light colored wall or white blanket, then some of the light from the flashlight will bounce back on their face.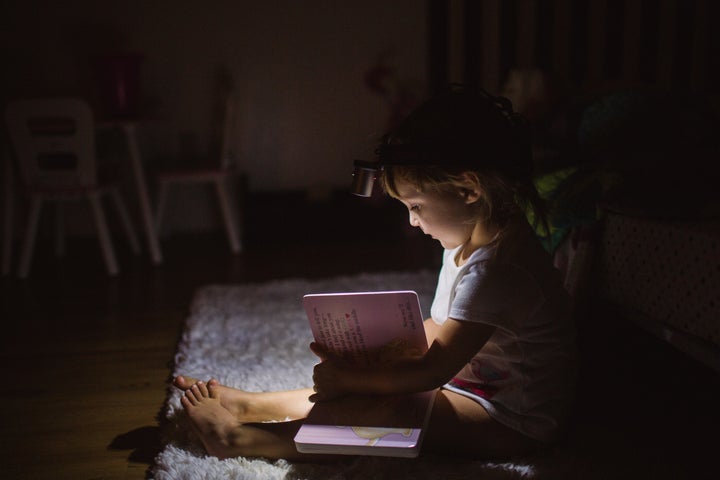 Sometimes the only available light is overhead lighting from a fan or ceiling light. Those can be the hardest to shoot in because the pictures usually taken in that light have no depth to them. Rather then turning on the light in the room that you want to shoot in if this is the only type of light available, try opening the door to a different room (or hallway) that has a bright light in it and letting the strong light flood into the dark room through the cracked open door. This will create a more dynamic light for your photo.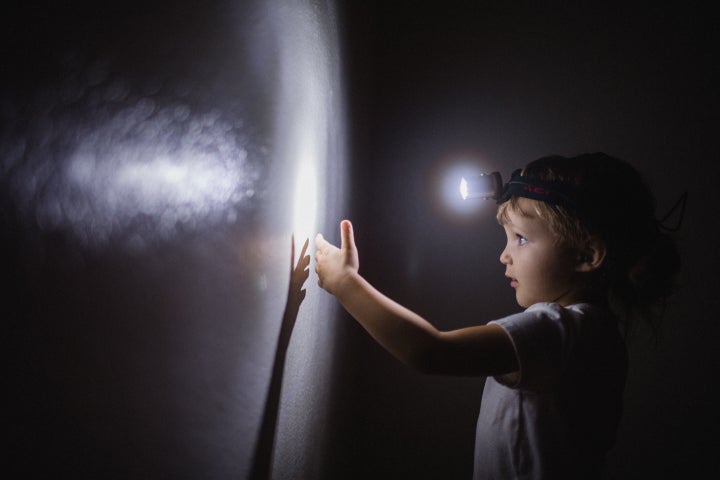 Knowing how to adjust your white balance correctly is very important when shooting in artificial lighting, especially when you aren't converting to black and white. Many feel that using Kelvin for white balance gives better control since the white balance won't vary from​​ photo to photo like it does in auto. There are lots of free charts online with kelvin temperatures to help you get a better idea of where to set the white balance for different lighting situations.
All photographs Ellen Covey. See more of her work here.
Popular in the Community